Gallery 2
Jared Weinstein & Johnny Esposito in Philly
coming out of Treegoob's Records (home of Grand Records)
on Lancaster Avenue, circa 1960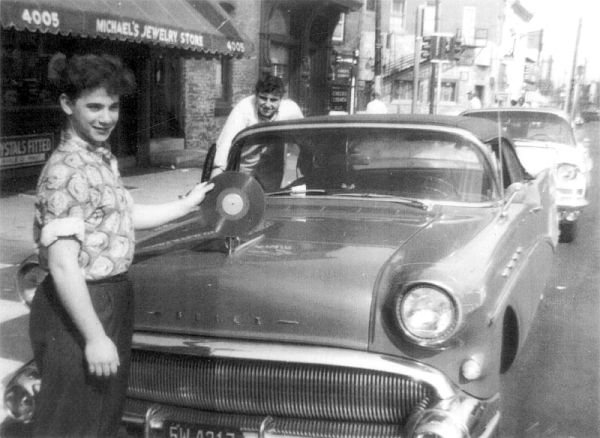 Klaus Danner, rockabilly collector from Germany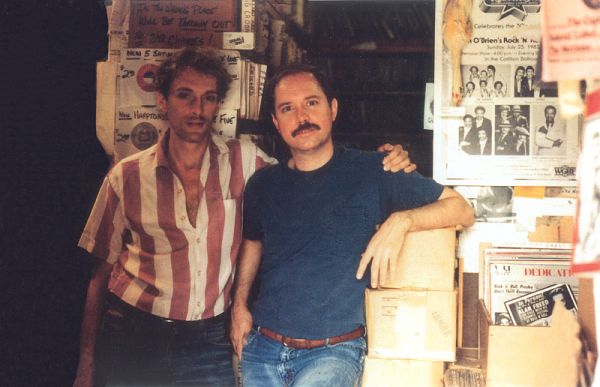 Patty, Jimmy McGowan (lead singer of the 4 Fellows) & Jimmy's lady friend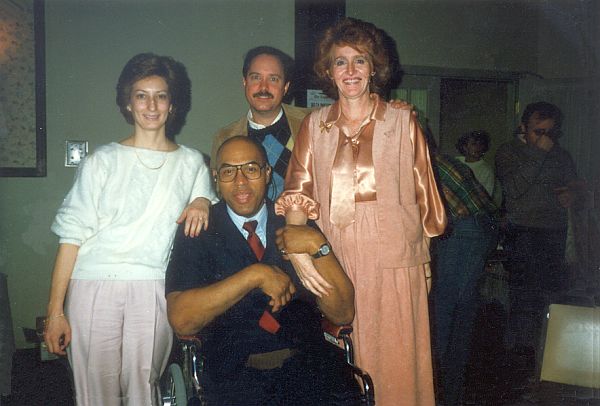 William Guest of The Pips
Marcia Vance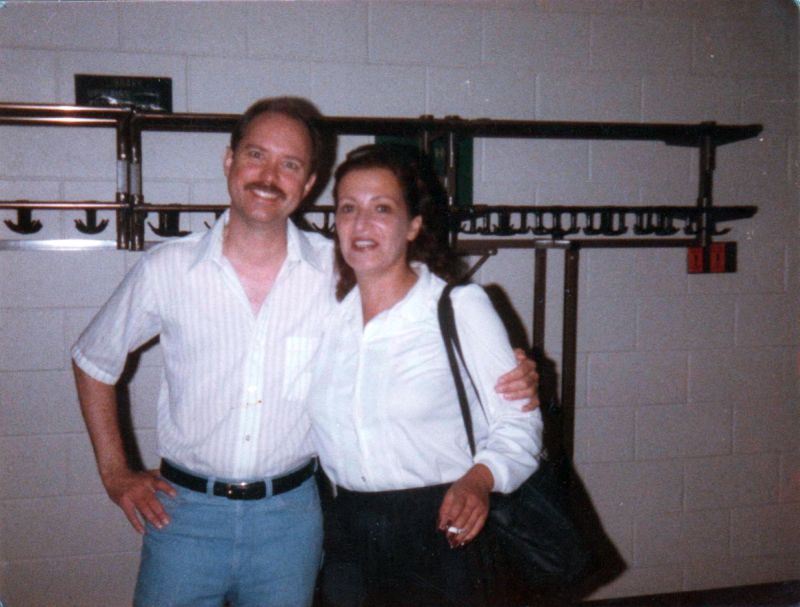 Marcia in the store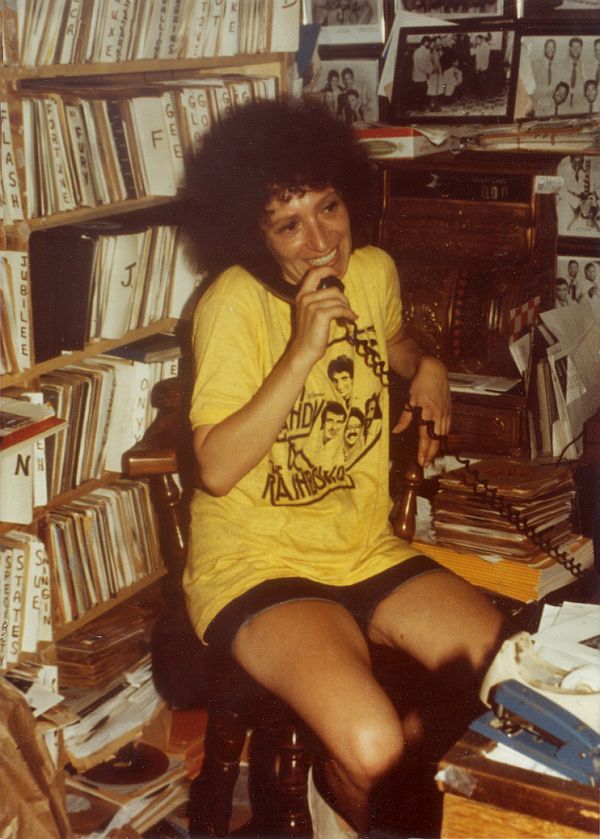 Joe McEwen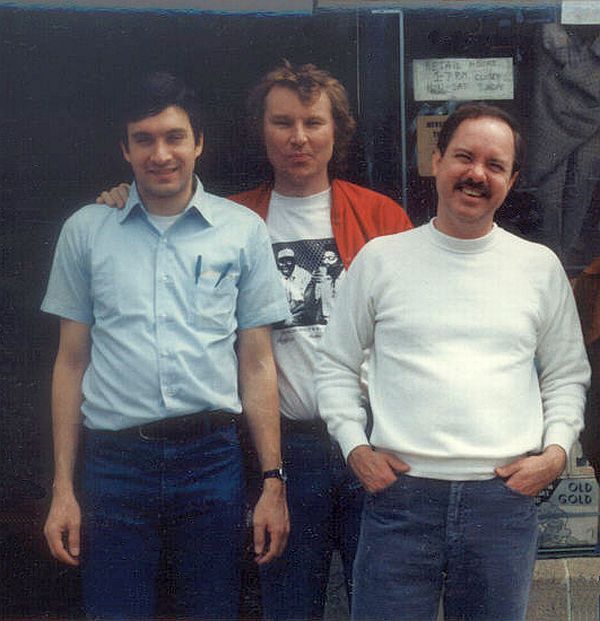 Harvey Holiday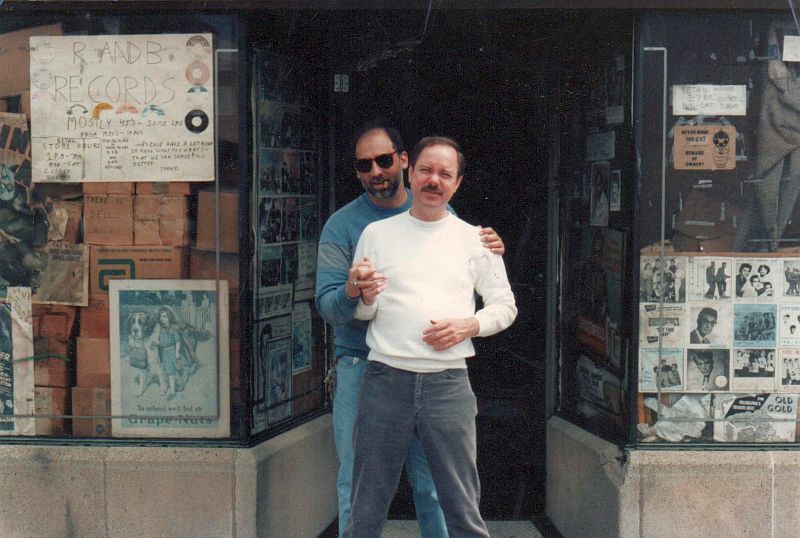 Mark (Del) Costello, music historian & filmmaker -
creator of amazing "group" concerts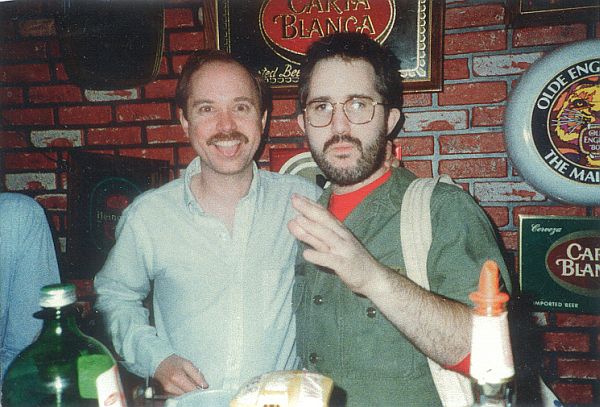 Bobby J & Willie Winfield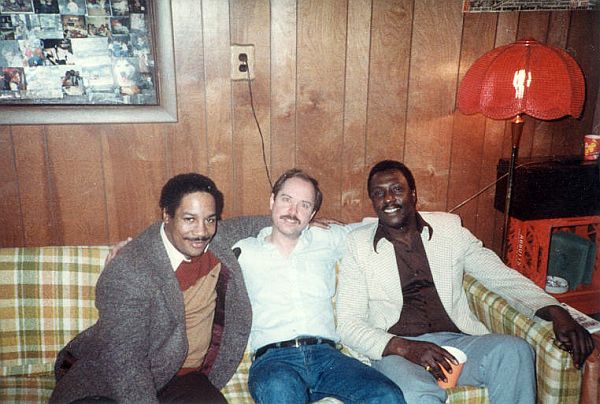 Herman "Junior" Denby of The Swallows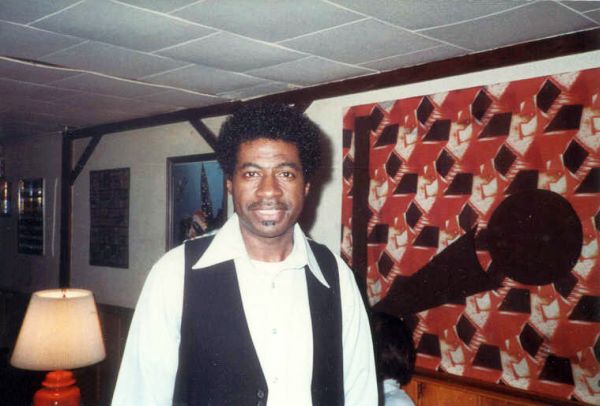 Ronnie I and Christine Vitale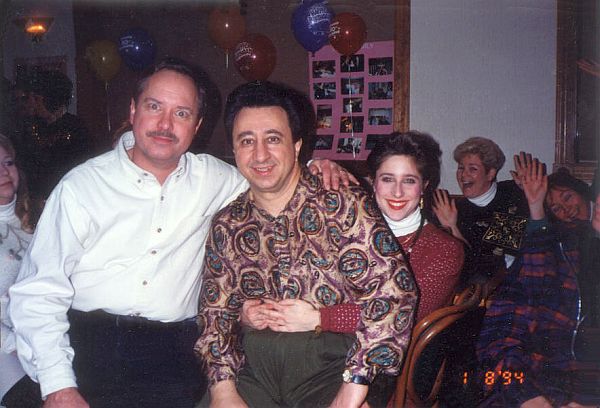 Mike Rascio, kept the hobby alive in the late 60s and 70s by
bootlegging group records on their original labels
Corky (my first cat) loved watermelon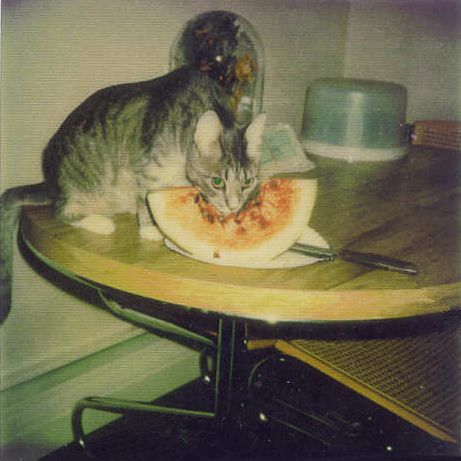 Corky's curtain call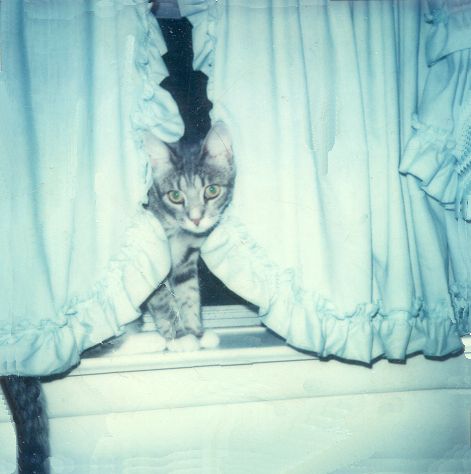 Jerry Holichek & Dave Antrell in California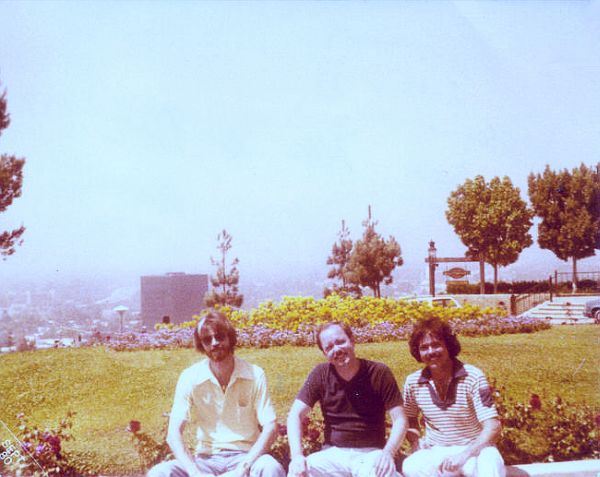 Eddie Rich and the Swallows on Starbound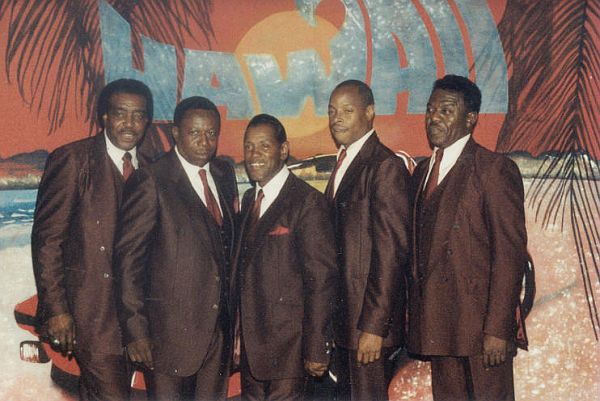 The Swallows in the studio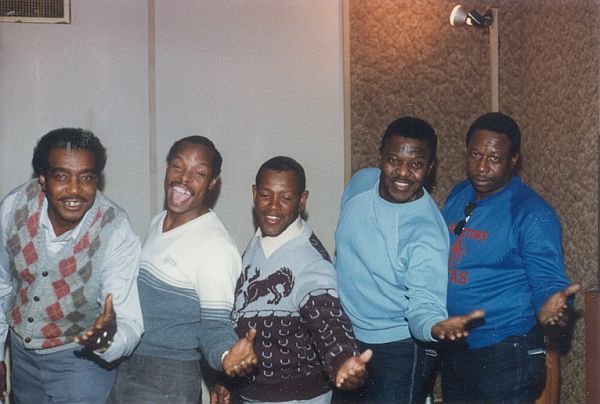 Swallows with their banker
- Unfortunately I put their royalties with Bernie Madoff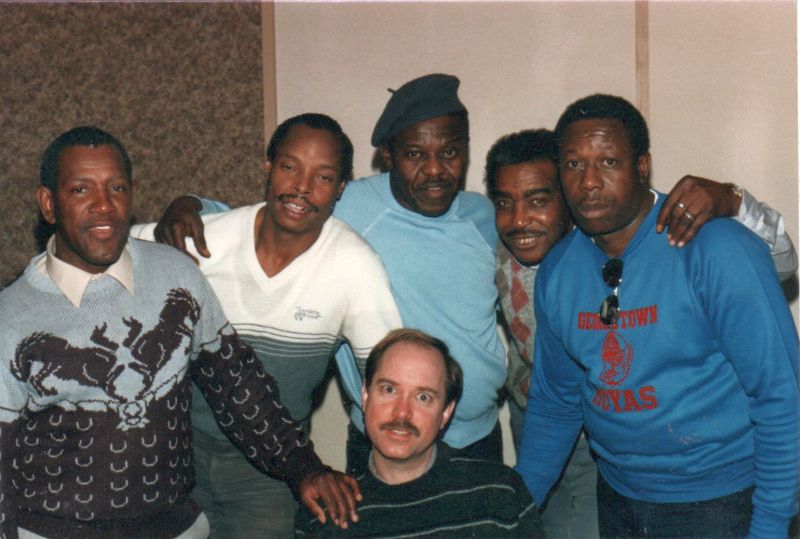 Swallows 1982, left to right: Al Smith, David Banks, Rico Brown,
Eddie Rich & Theodore Estep
DING DONG!! OUR WEDDING DAY!! 2-14-90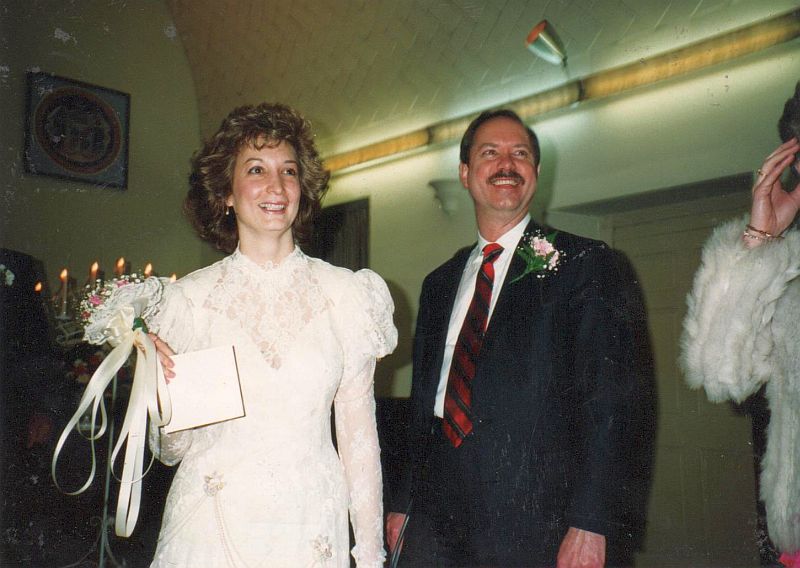 Patty with her sister Terri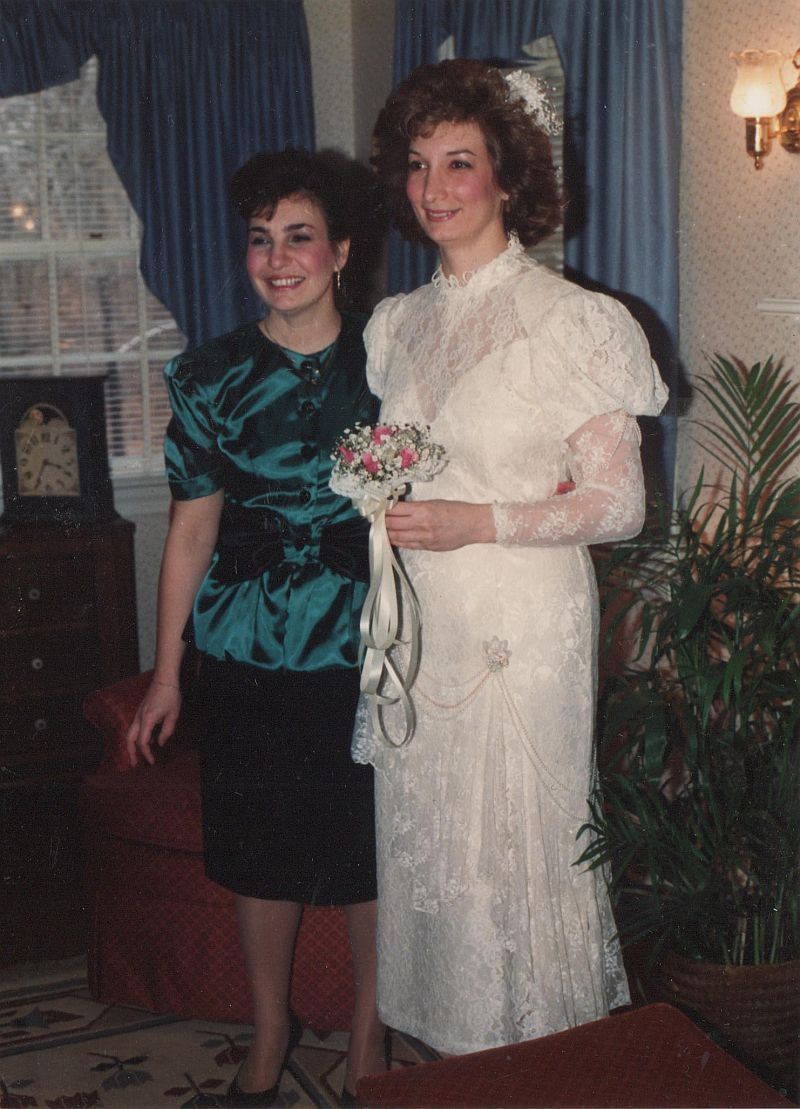 Jerry Greene. . .he was my best man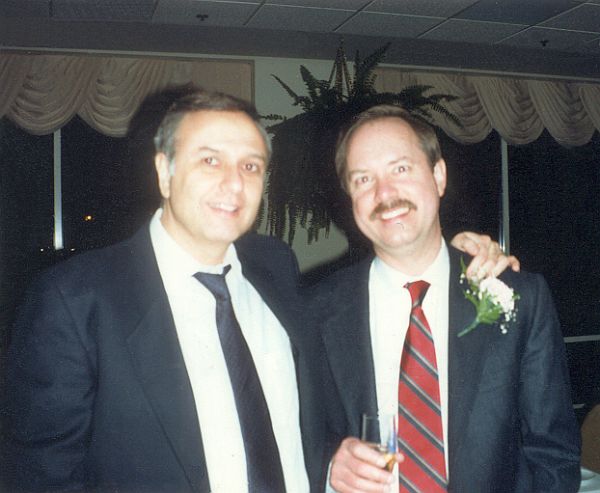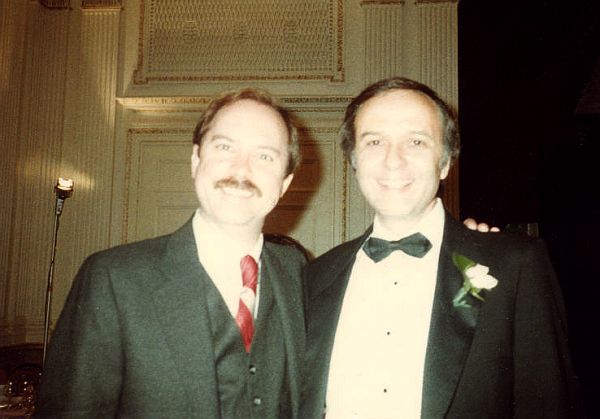 CELEBRATING OUR WEDDING RECEPTION A FEW MONTHS AFTER
THE CEREMONY. . .WE WANTED TO MAKE SURE IT LASTED
BEFORE THE ACTUAL CELEBRATION!!!
In front of my collection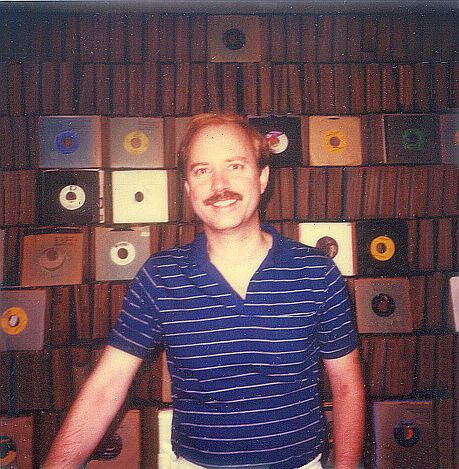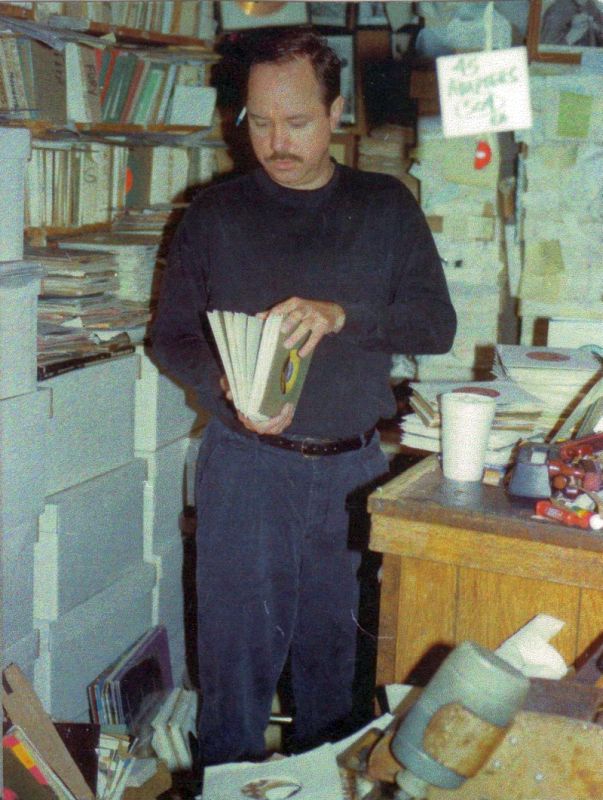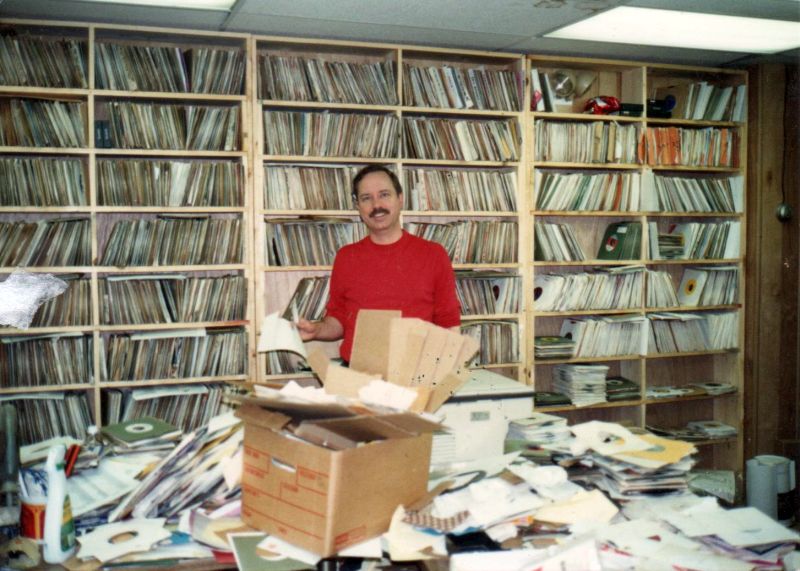 Val at the counter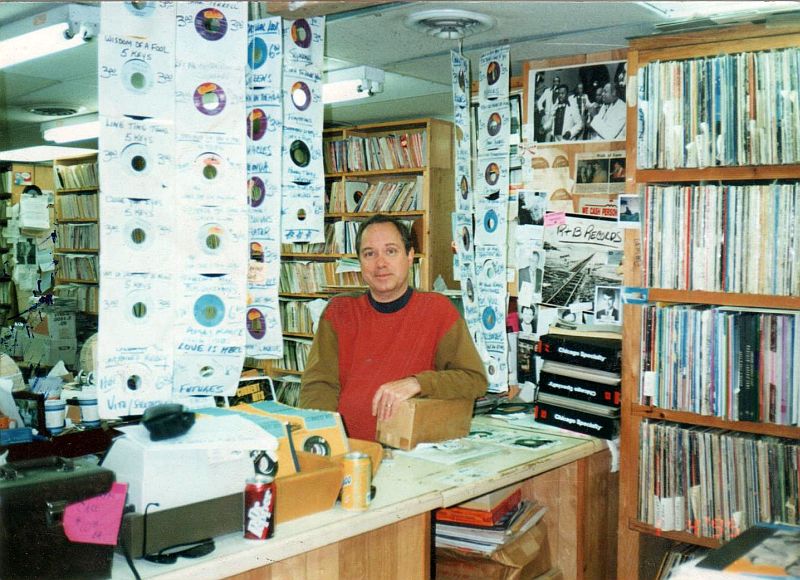 Emma Blythe, these days Mrs. Fred Parris
Emma the Oldies Queen
Chuck & I at The Philly Zoo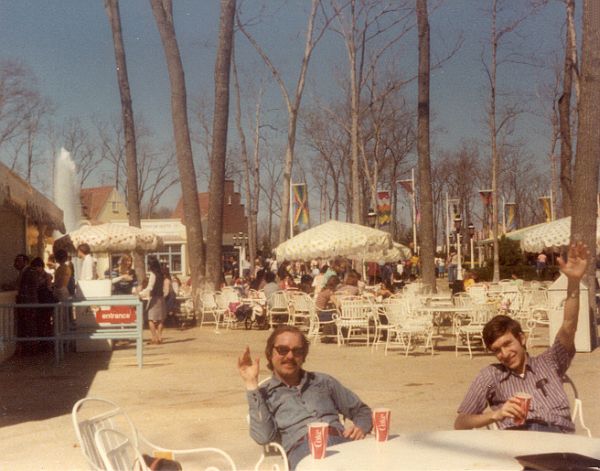 Willie Shields, Chuck & I
Current store on the left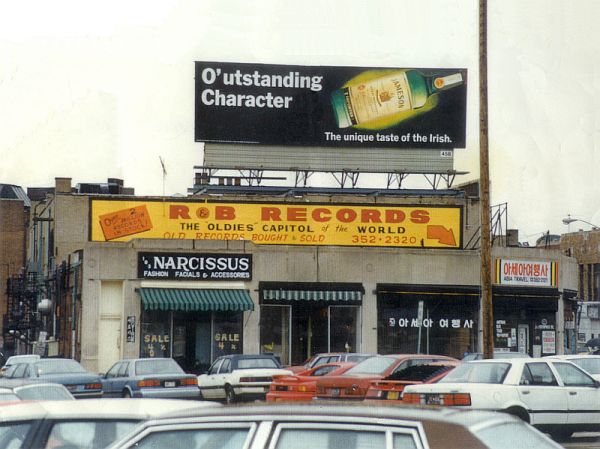 Original store front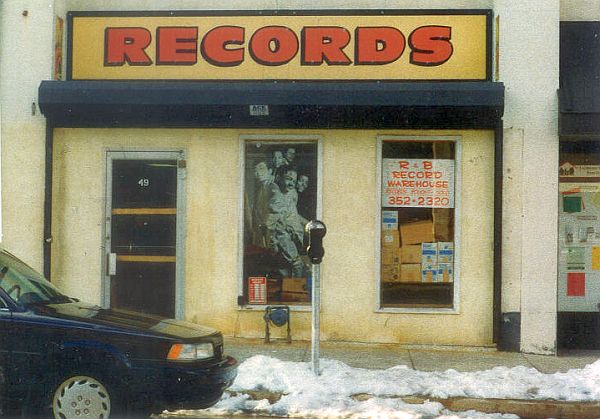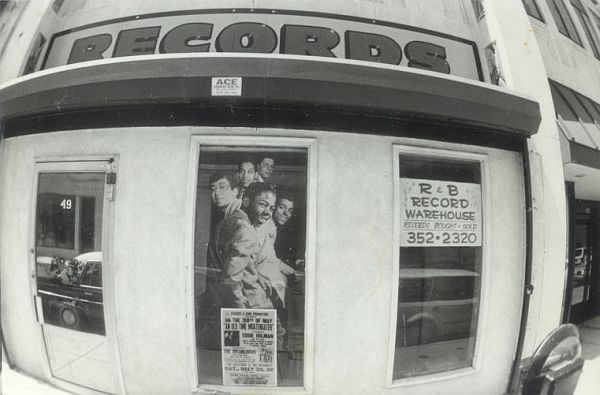 Me . . . working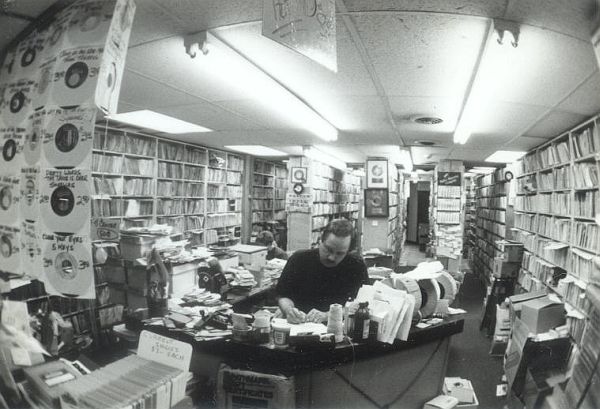 Look to the right: that's PATTY typing!!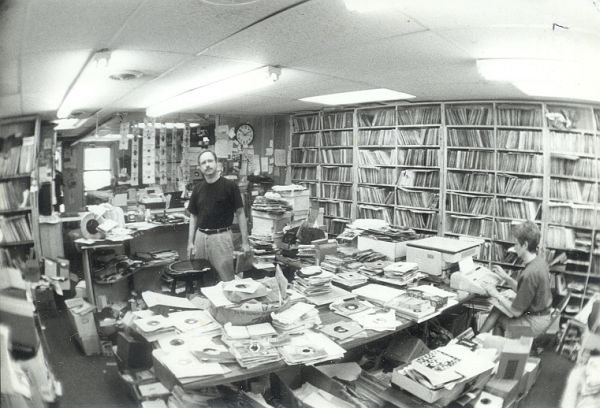 Patty attempting to work at the store (short lived)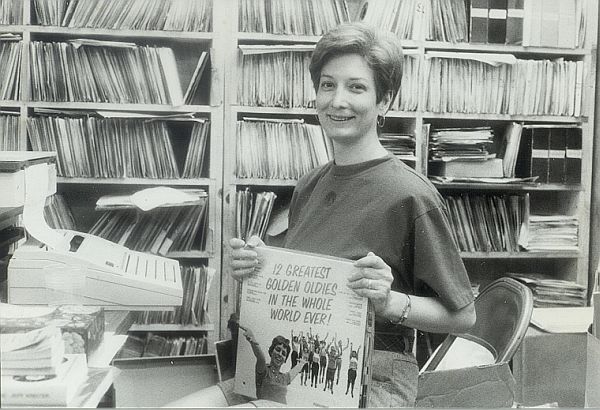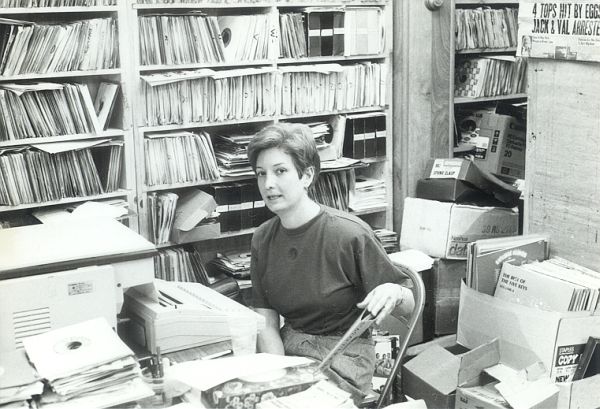 Frank Sweeney hiding from me
Chuck and I
Mary Swan with Bill Holdcraft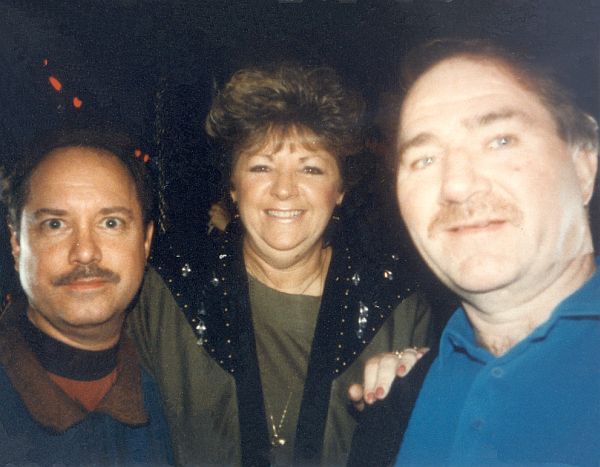 Armand (popular Philly DJ in the '80s & '90s)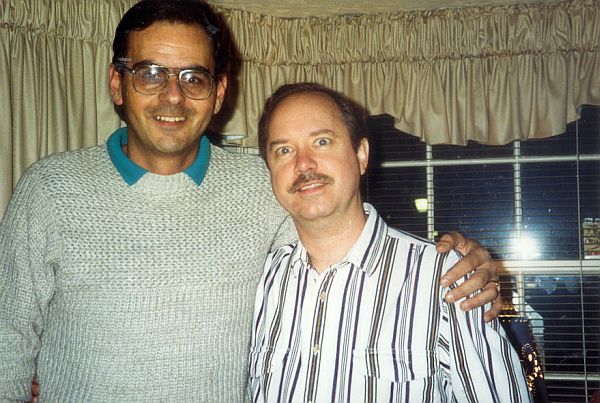 Jerry Blavat, Hy Lit & Armand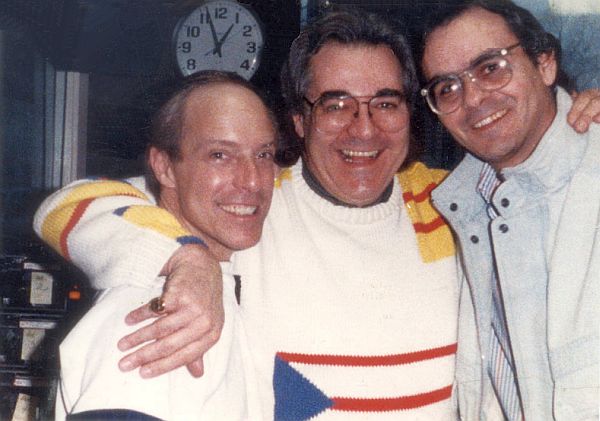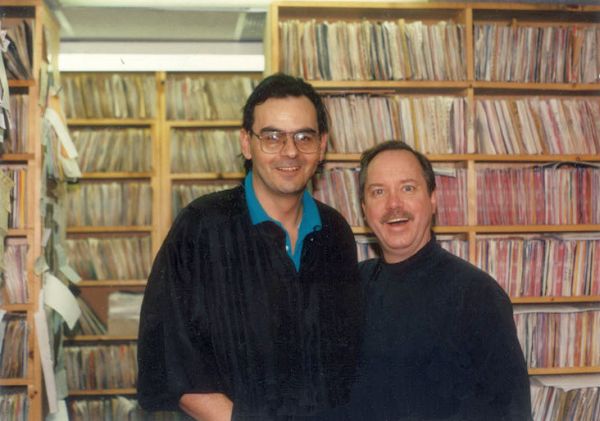 George Grant with Claire & Chuck Munshaw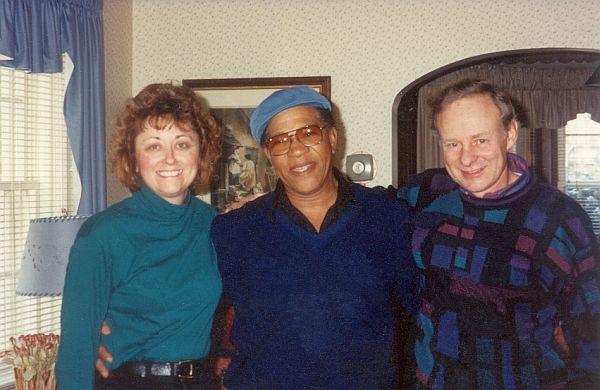 George Grant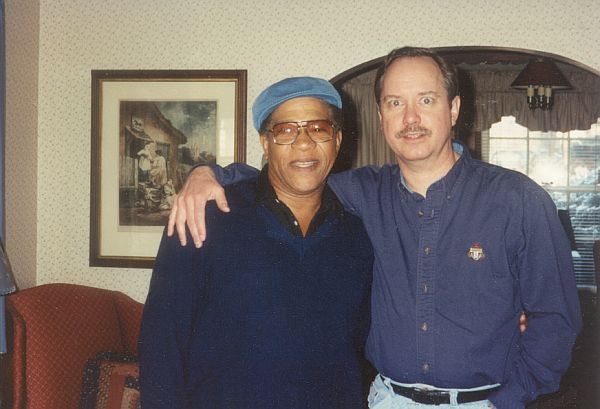 Kathy Young (A Thousand Stars) with Mark Costello
at my surprise 50th birthday party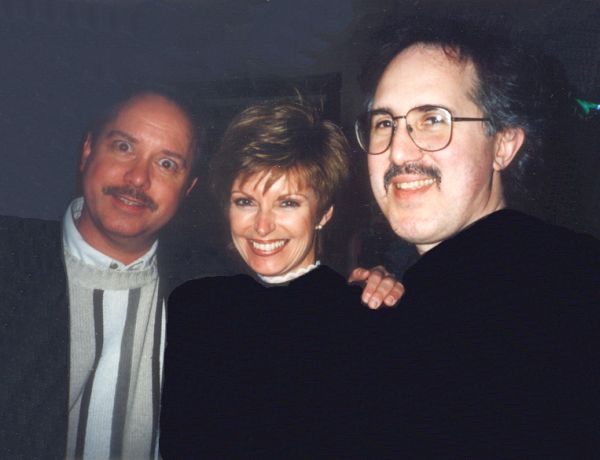 (Val, Mark Costello, Kathy Young)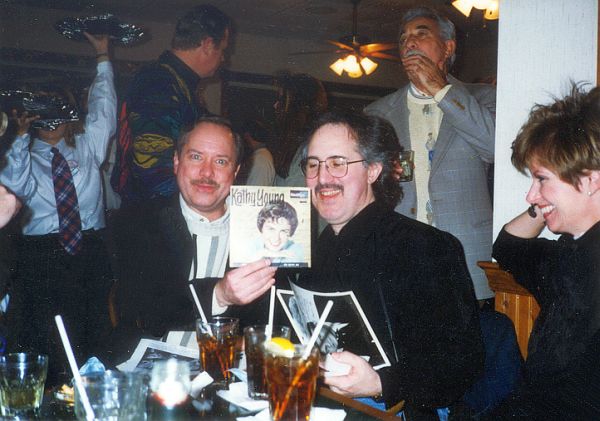 Phil Chaney, pioneer Baltimore record collector
also co-produced the Swallows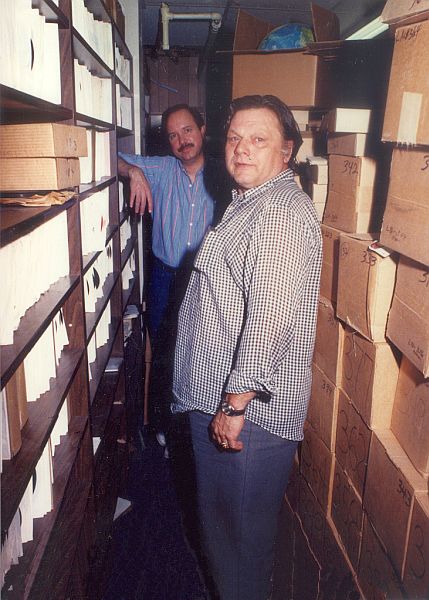 Ruth McFadden killing them at UGHA
Photos by Ralph Corwin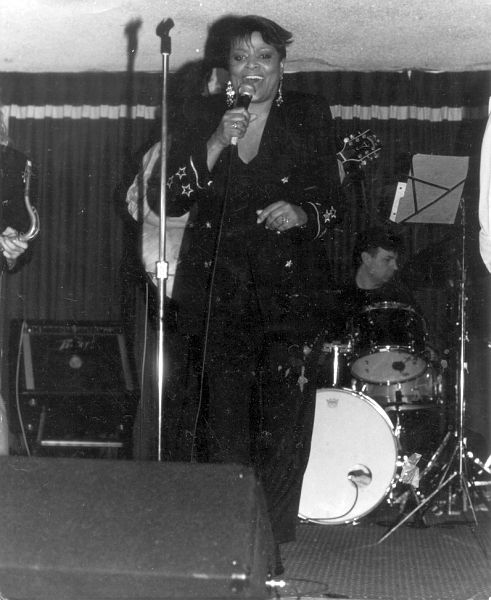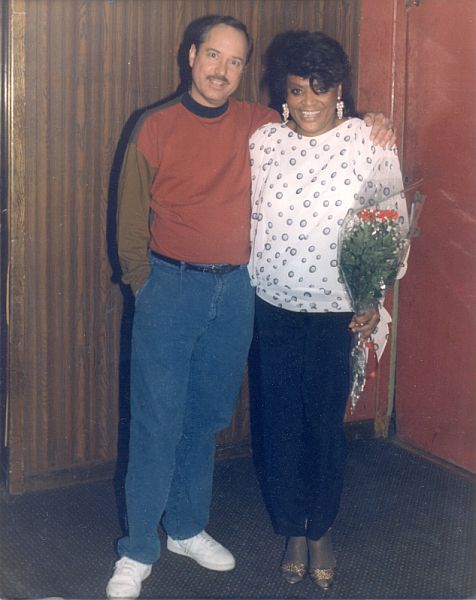 Chuck upstairs, 1990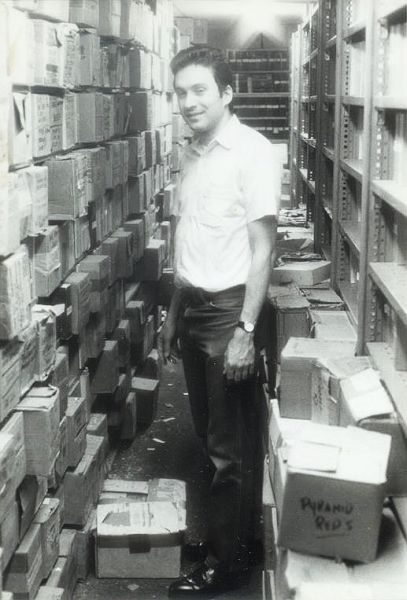 Frank Sweeney, worked at the store from 1981 to 1995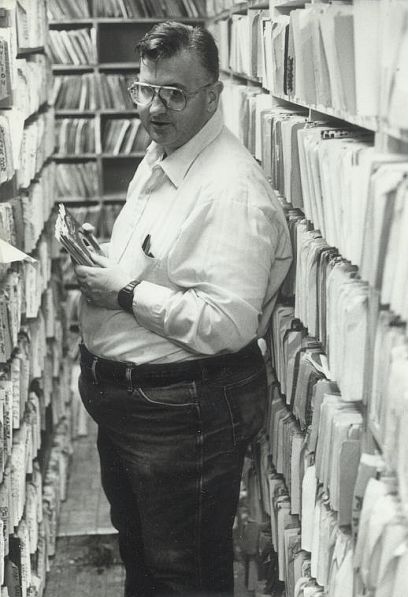 Chuck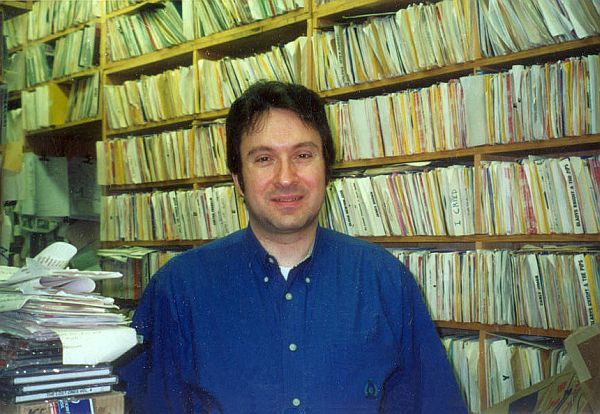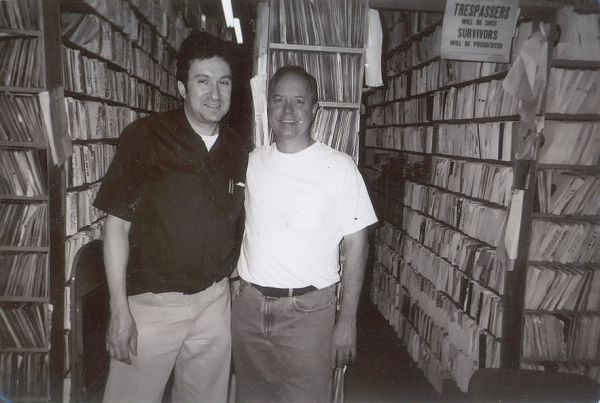 View from the back of the store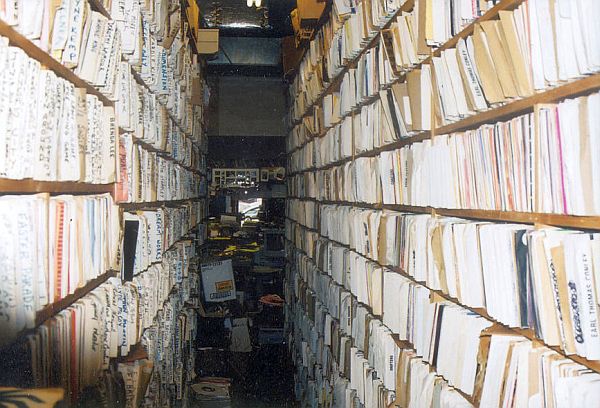 In the basement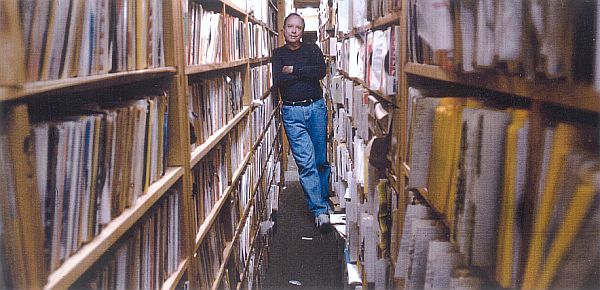 Darlene Love at Border's
Sue Sassaman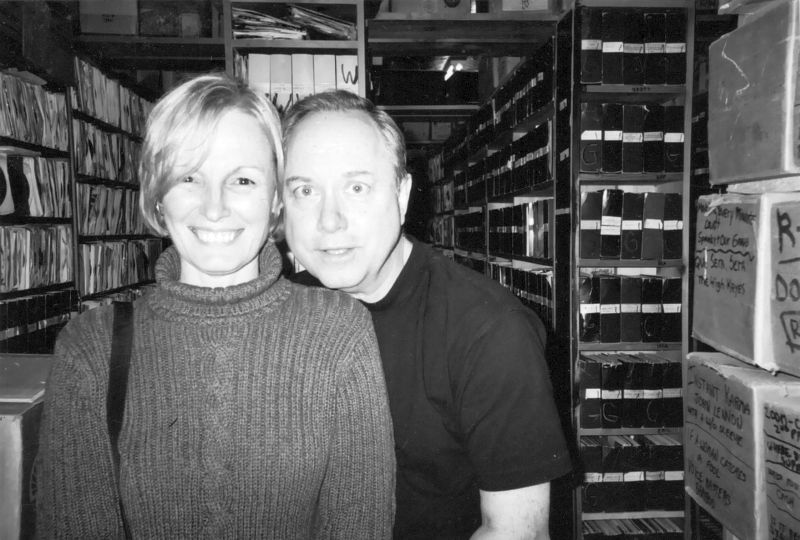 with her grand kids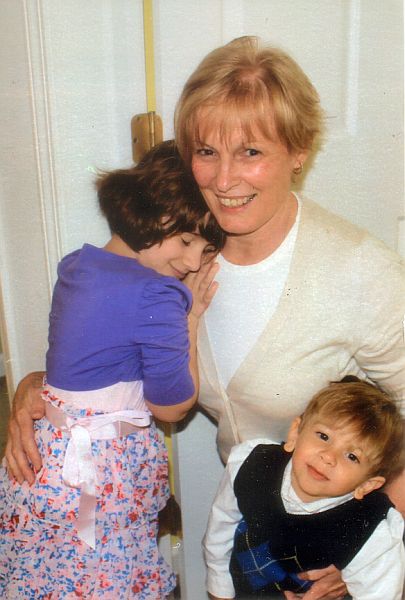 First thing to greet you when coming in the store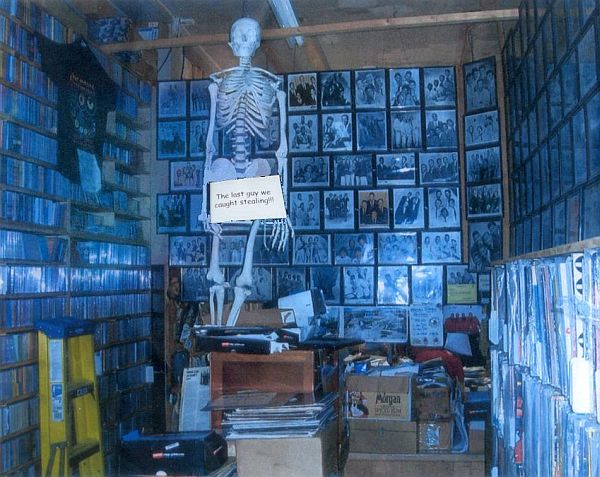 Group records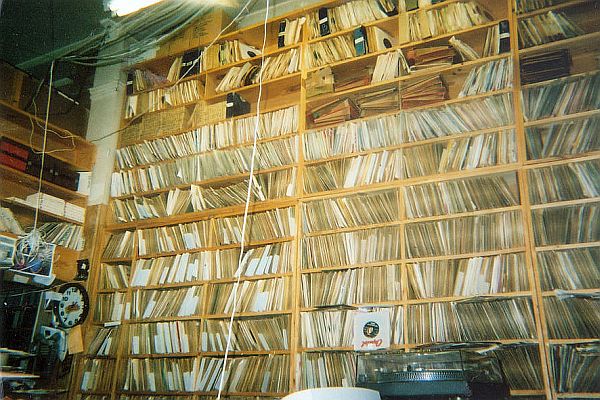 Downstairs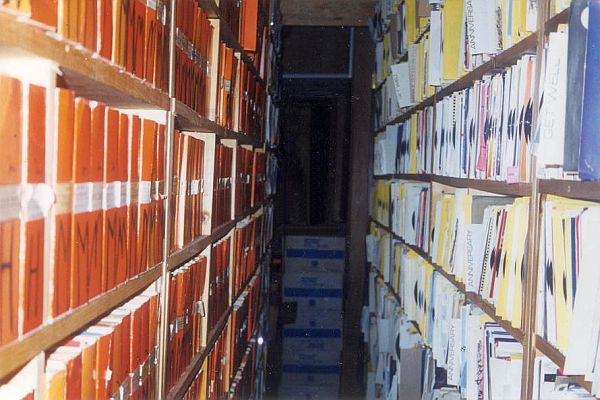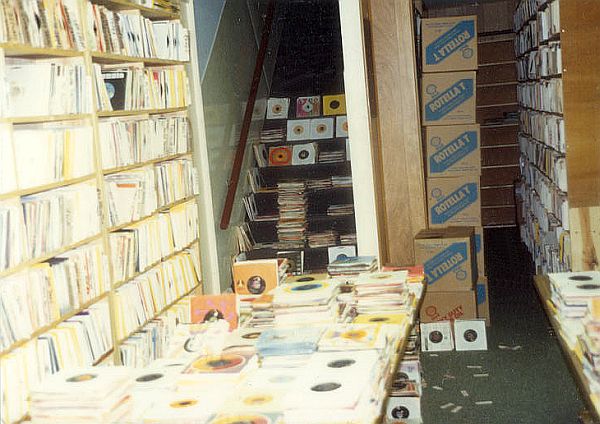 I'm not here today!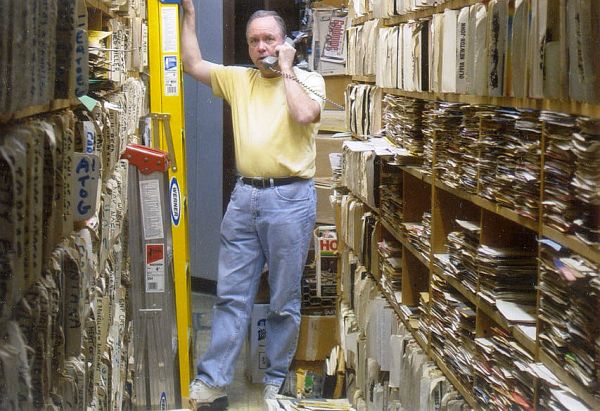 Diane Brown & Lewis Lymon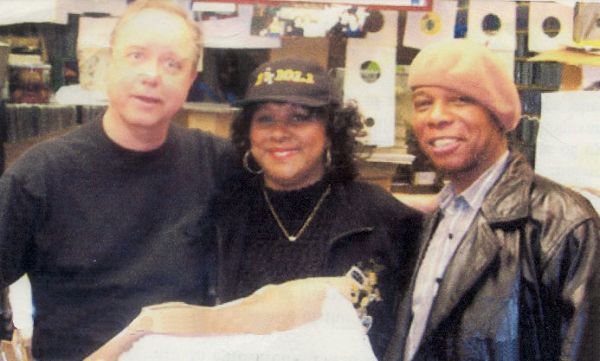 Lewis Lymon & John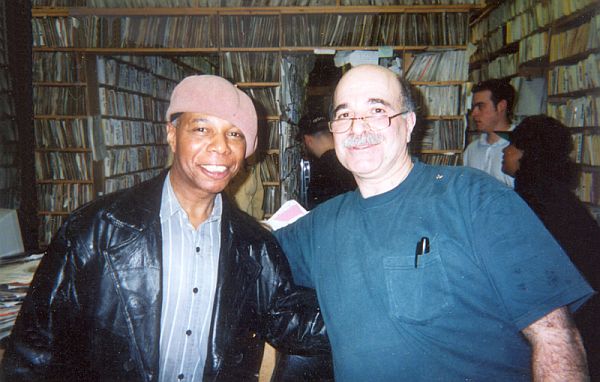 Boys night out, including Lee Andrews, Steve Caldwell
Weldon McDougal & Charlie Ingui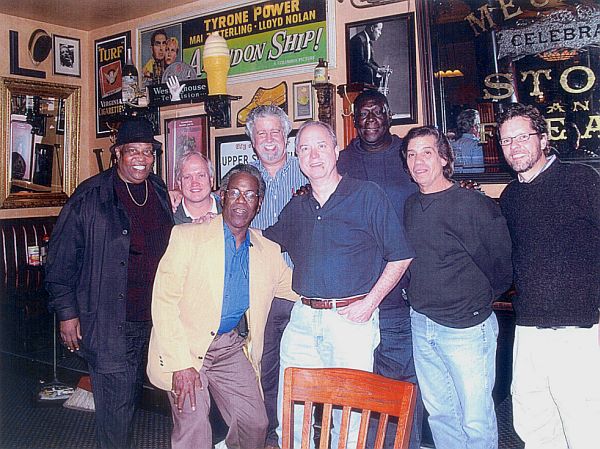 Lee Andrews & Charlie Inqui (The Soul Survivors)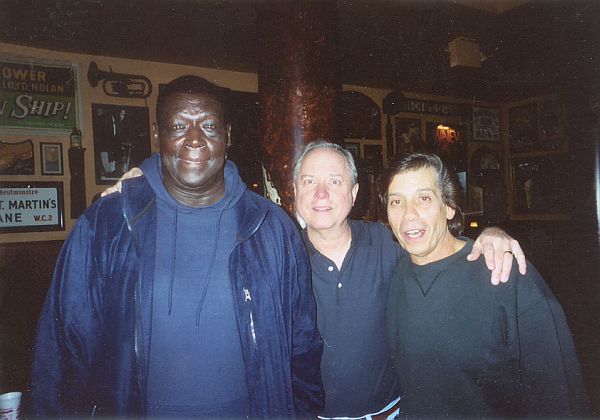 Weldon Arthur McDougal 3rd, bass of the Philly Larks;
record producer and promo man for Motown
and later Philadelphia International Records.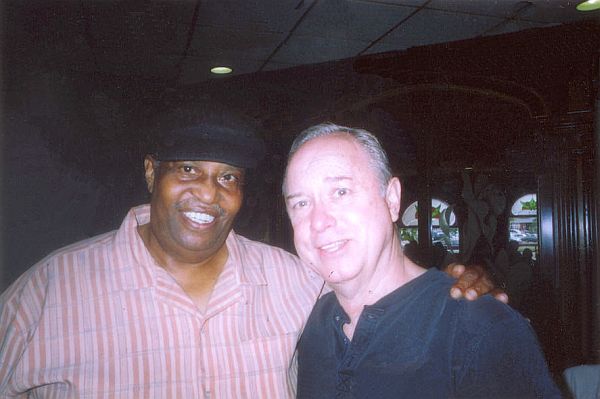 Allan Thomas and Lewis Lymon
Harvey Holiday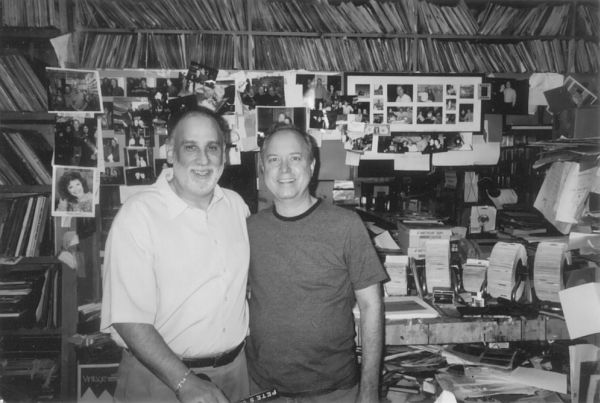 Elaine Wade & Lee Andrews
Jocko with Baby Washington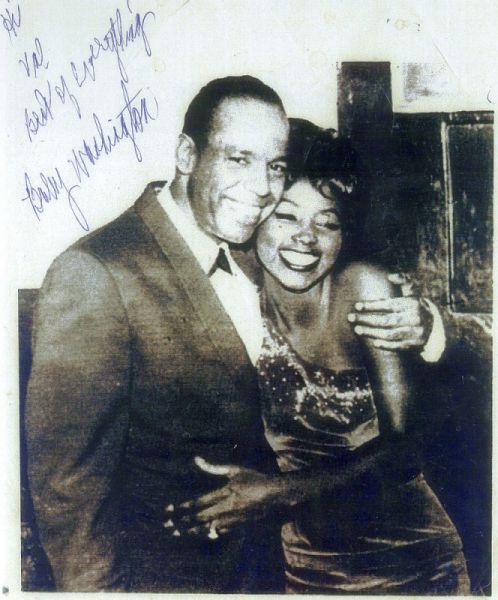 Justine "Baby" Washington with Larry Cotton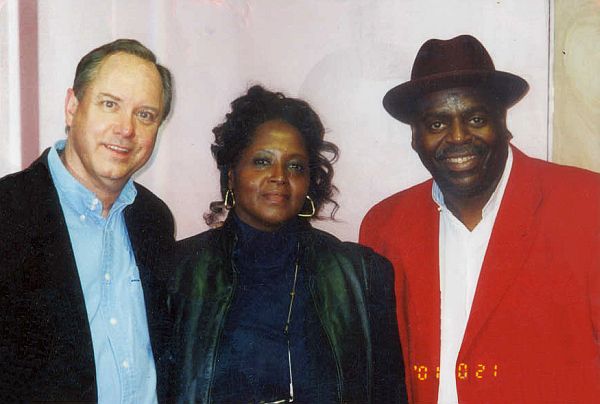 Rollye James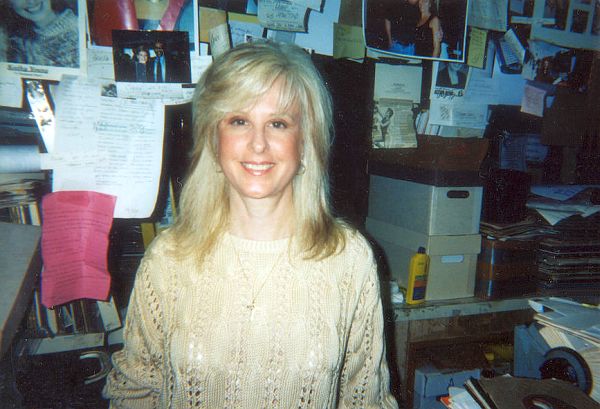 Jimmy Gallagher (lead singer of The Passions), Charles Anderson, & Rollye James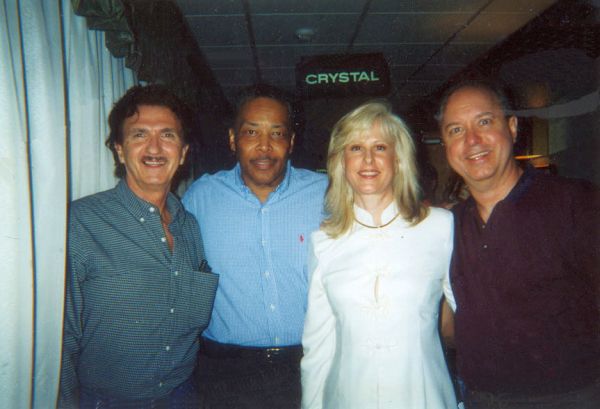 Frank Mancuso, lead of the Imaginations on Music Makers
and a member of the Cordons on Rowe!!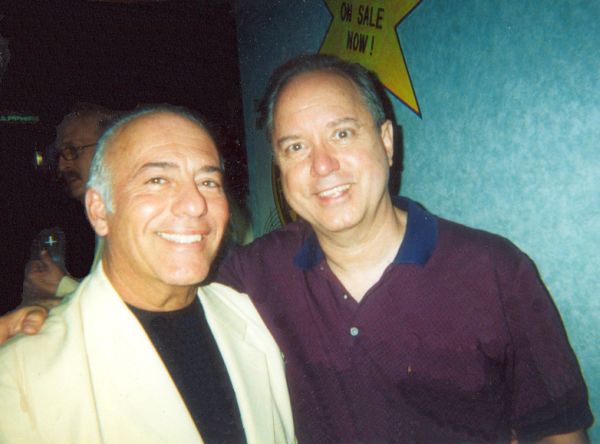 Cordons on Rowe. 3RD from left
is Frank (Imaginations)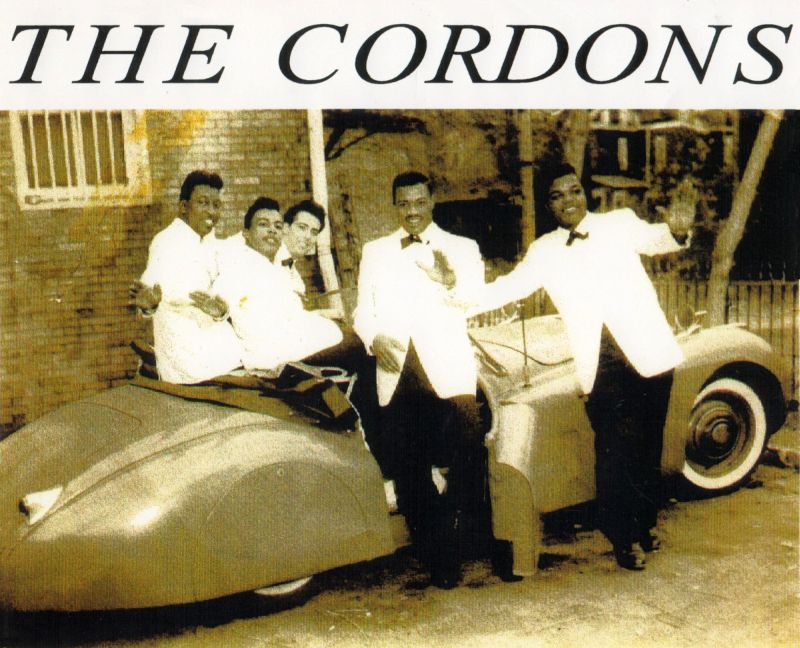 Frank Mancuso (Imaginations) & Pearl McKinnon (Kodaks)
Pearl McKinnon, lead singer of The Kodaks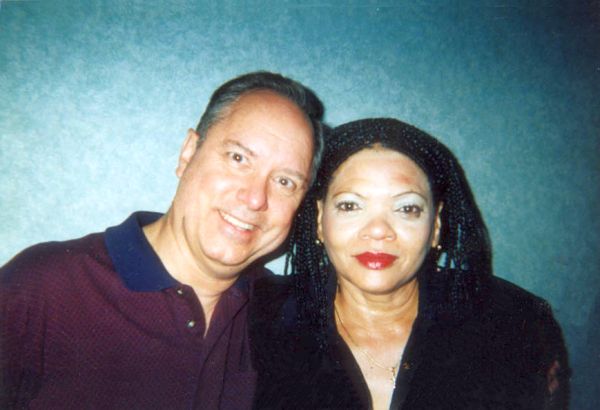 Tony Passalaqua, lead singer of The Fascinators on Capitol
FLORIDA LEGENDS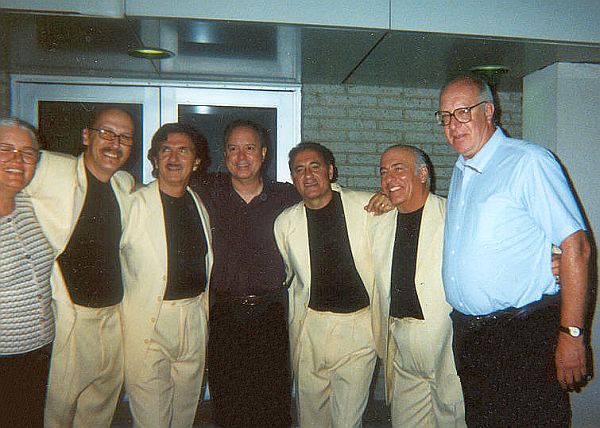 Andrea Siegel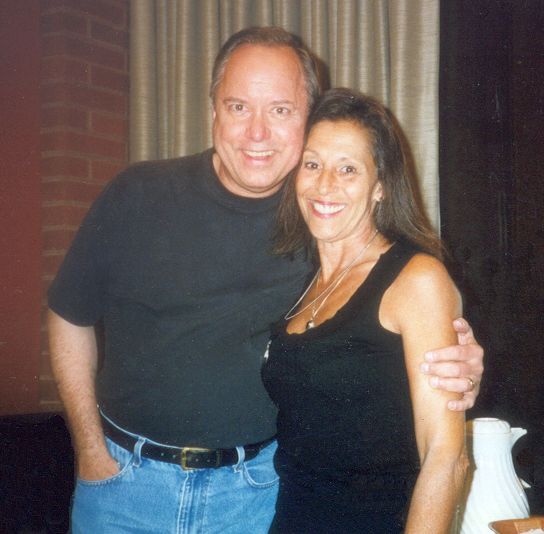 Andrea Siegal & Willie Winfield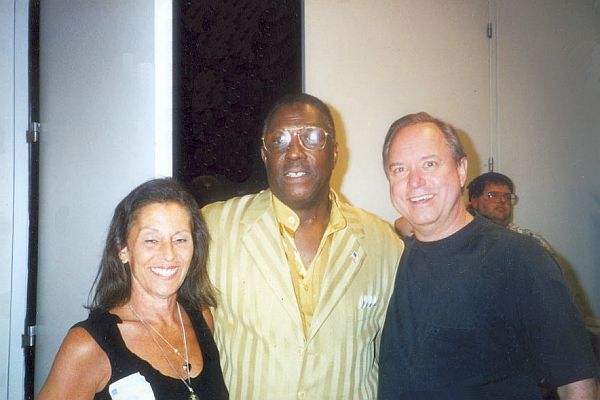 Chuck & I at a Phillies game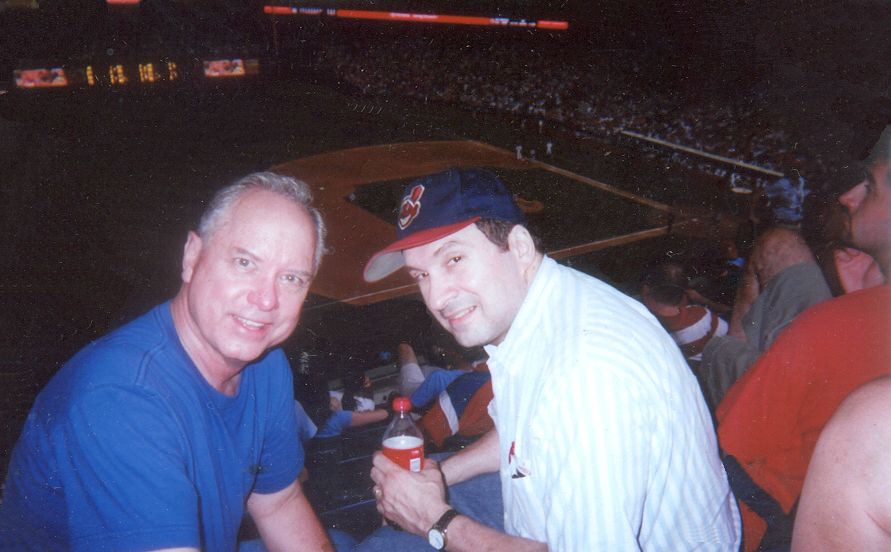 Patty with Earl Lewis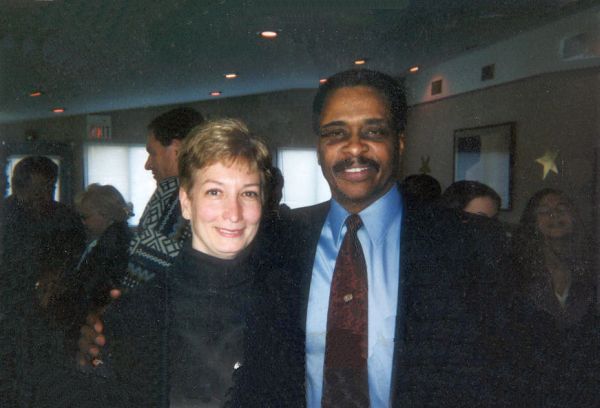 Richard Barrett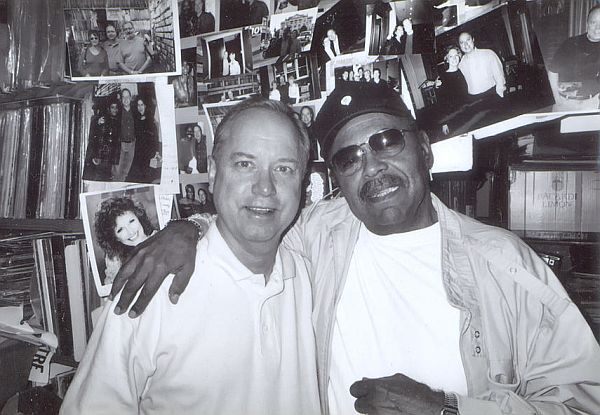 Richard Barrett & Gene Dozier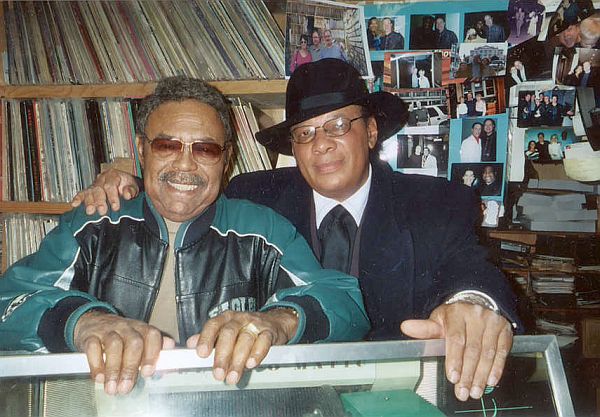 . . . with Steve Caldwell
Steve Caldwell & I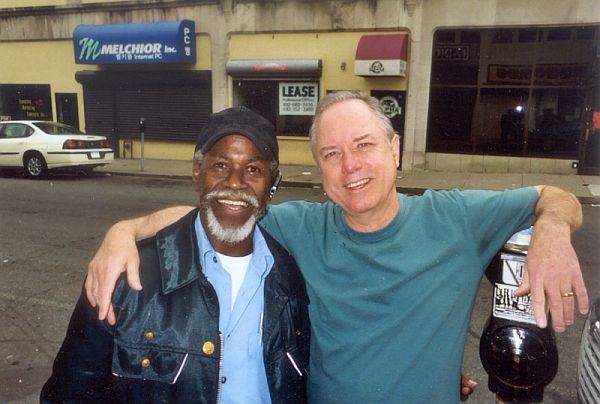 Richard, Chuck & Weldon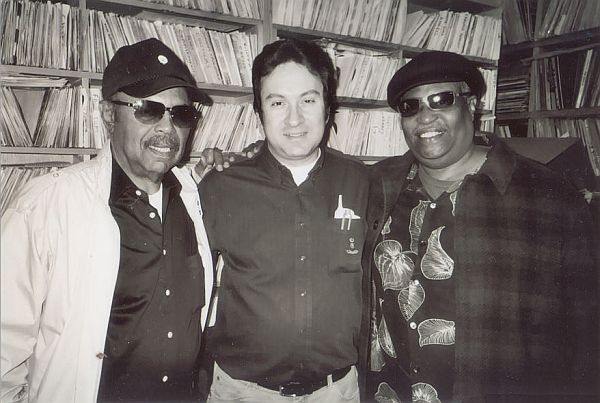 Poster I made for Richard Barrett's funeral, his musical legacy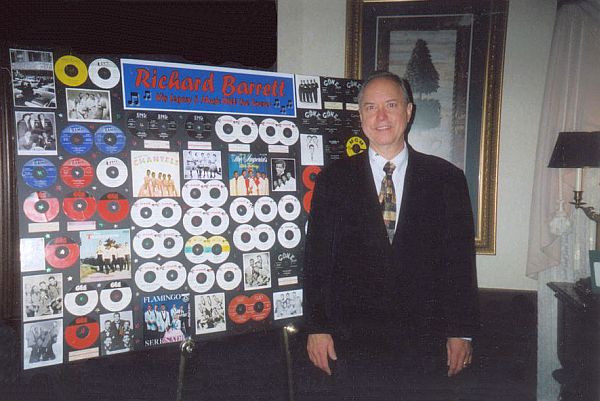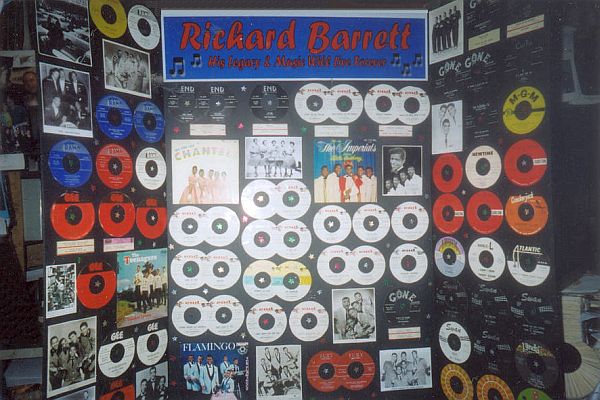 Heather. . . she helped with the layout
Shanda & Heather

THE MANY LOOKS OF EUGENE PITT
lead singer of the Jive Five
After visiting with Bob Marley


Eugene Pitt & Christine


Billy Harner
Martha (Reeves) of The Vandellas
The Duke of Earl. . . Gene Chandler Know why "Duke of Earl" sounded so good?. . .
See below The Dukays

Charlie Thomas (Drifters)

Lloyd Price

Jerry Butler

Jerry Butler, Joe Ragusa & Billy Butler backstage at the Kimmel Center in Phila

Kim Weston

Jerry Butler & Fred Cash of The Impressions

John Boukalis (former employee), Harvey Fuqua, Val & Chuck

Patty, Harvey & I

John, Chuck & I

Ben E. King

Harvey Fuqua, Blavat & Ben E. King

Timothy Wilson aka Tiny Tim, lead singer of Wedding Bells
on Roulette not the "Tulip" moron

The Teenagers featuring Timothy Wilson

The Dells
getting ready to perform

Verne Allison & Johnny Carter of The Dells



Kenny Gamble

Johnny Carter (Flamingos & Dells) & Terry Johnson (Flamingos)

Emma, the Geat & I
Emma & the Geat
Emma & Johnny Maestro


Rollye James & Dave Bupp (lead singer of The Magnificent Men)

Hey Val,
I was chatting on the Northern Soul website. Your name came up and they sent me your e-mail address.
I just wanted to say hey brother!!! I think about you often, and your contribution to the World Of Soul.
You have always been one of my favorite people I ever met. There never was a question about your
love of black (and sometimes white) R&B. You did your job well, by keeping the music of the past alive.
I will be forever grateful for your support over these last 50 years. Glad to see you're still spreading the
good sounds of the world. Hope you're healthy and doing well!!!
Love Ya' Brother
Dave Bupp
Nick Santamaria (lead singer of The Capris) & Sammy Strain
(Chips, Fantastics, Impacts, Imperials & O'Jays)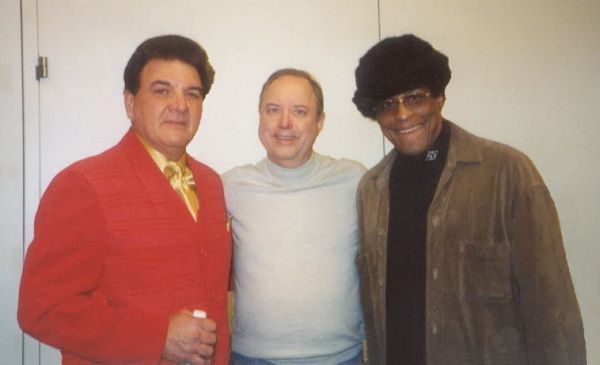 Billy Paul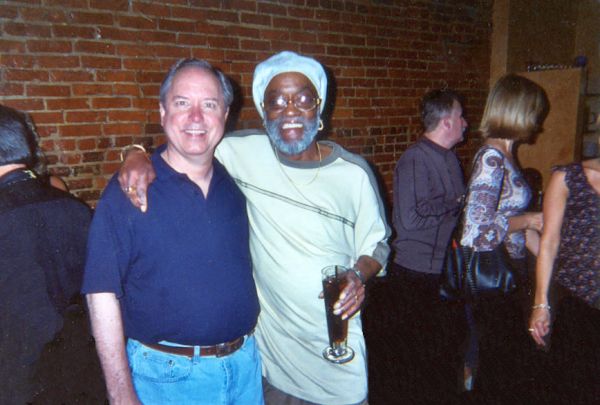 Kenny Vance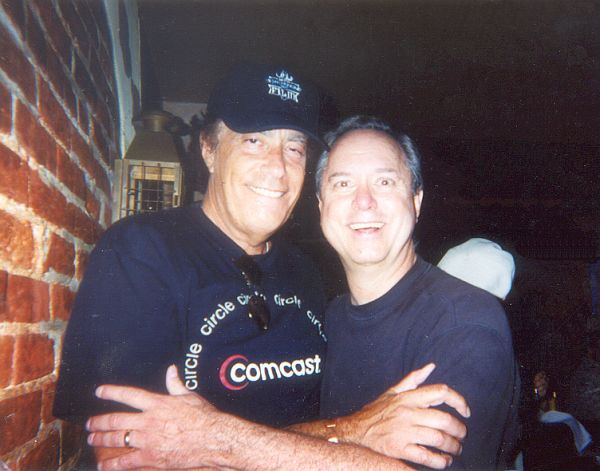 (Geator, Frankie Avalon and Val)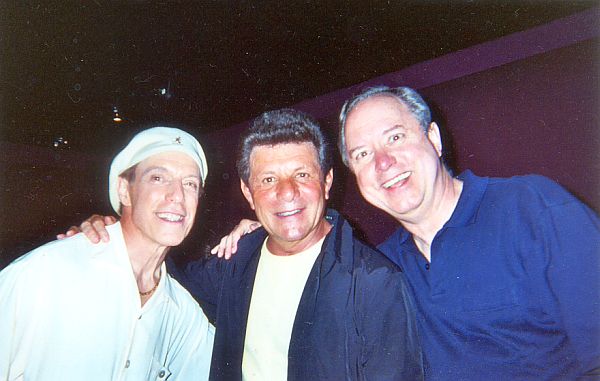 Steve Caldwell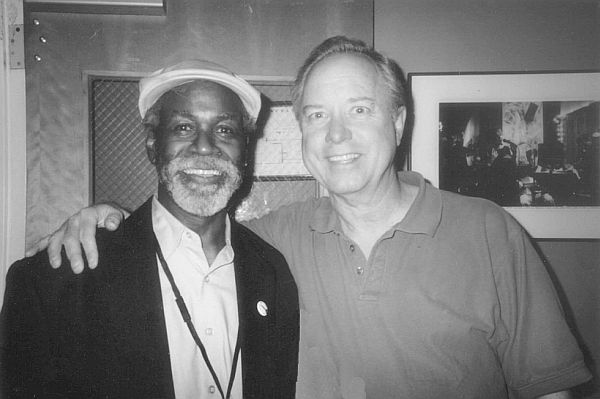 Jack Strong, lead singer of the Contenders, Lytations, 5 Scripts, Zeppers, 5 Shits,
Beatles on Quest (forget the Capitol group), Kaptions and The Revolvers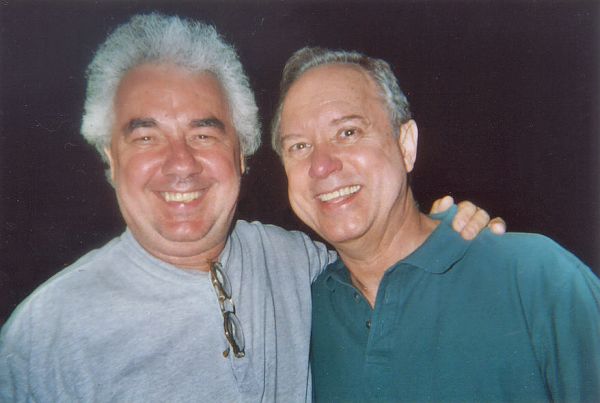 Three of The Contenders: Frank Torpey, Jack Strong (lead)
and Louie Tavani on the right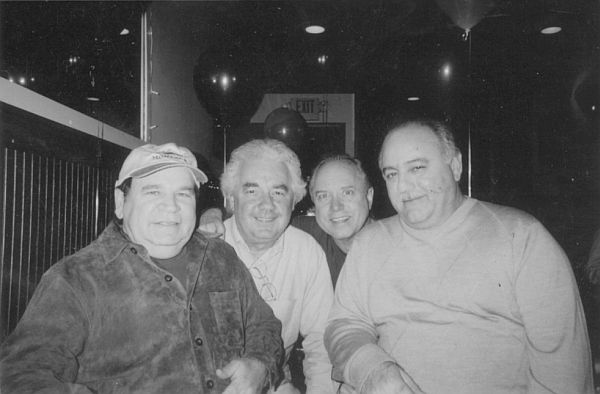 Norman Fox of The Rob Roys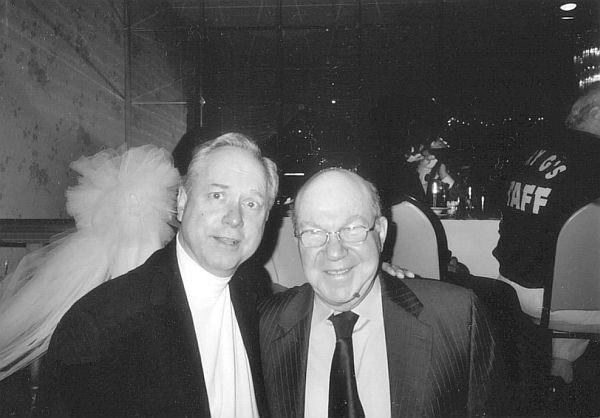 Larry Chance (lead singer of The Earls)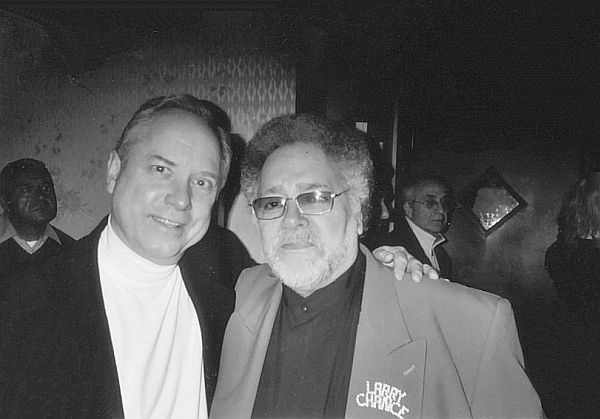 Jack Strong & Tim Hauser (Manhattan Transfer)
Bruce Greenberg & Thom Bell during his heyday
Philly Hit-Makers, late 60'S through the late 70'S
Left-to-right: Leon Huff, Thom Bell & Kenny Gamble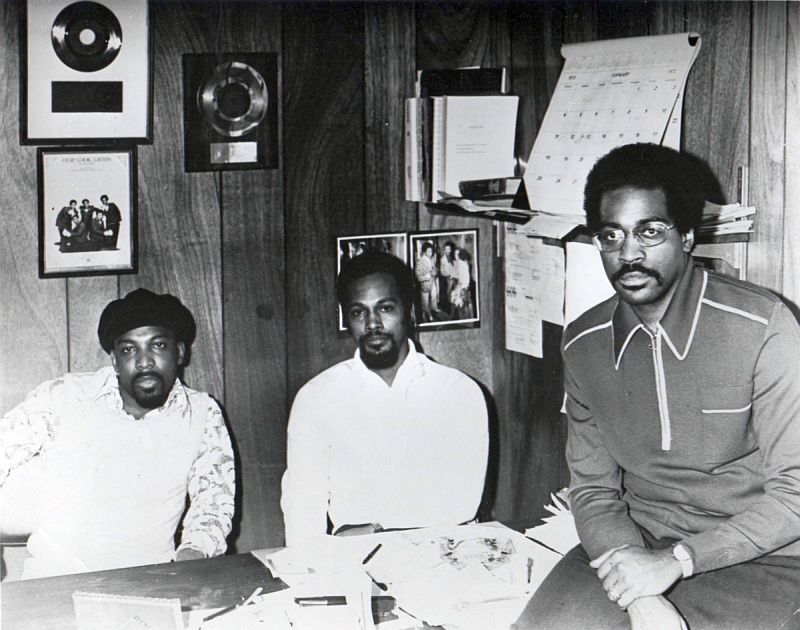 Thom Bell at his 60th surprise birthday party in Philly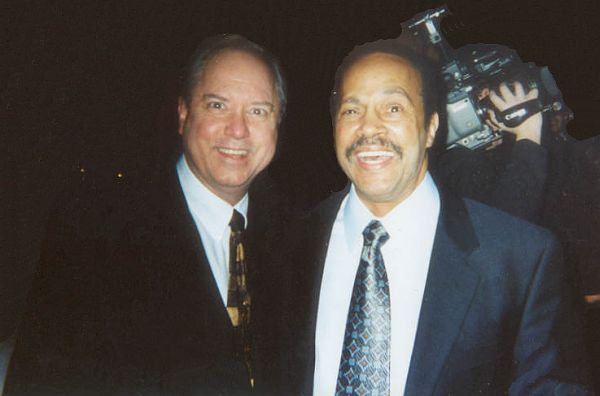 Kenny Gamble
Russell Thompkins, Jr. (lead singer of The Stylistics)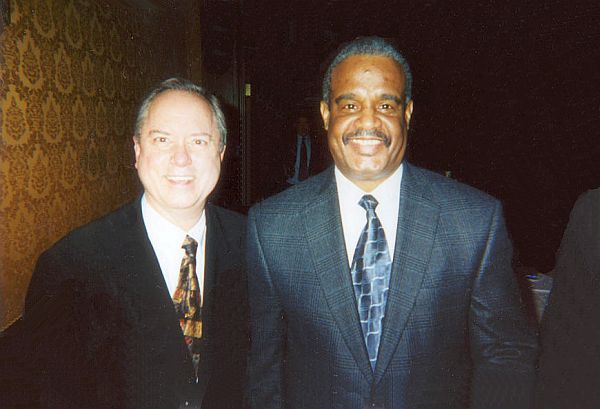 Thom Bell with his late brother Tony's family - stunning!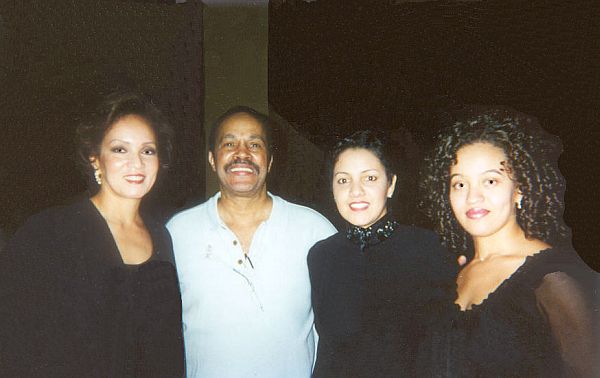 with James Ingram (center) and Bobby Eli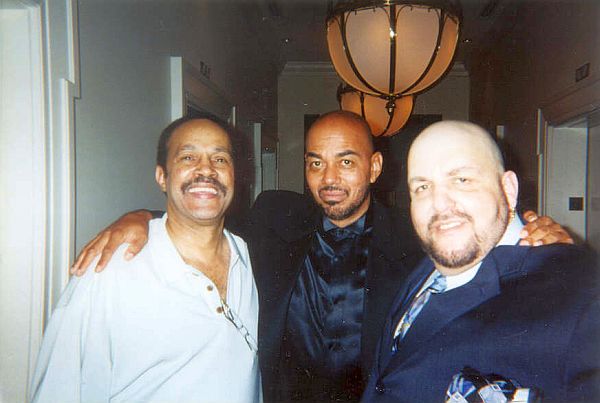 Jerry Blavat & Norman Cooper
Jerry Blavat & Little Anthony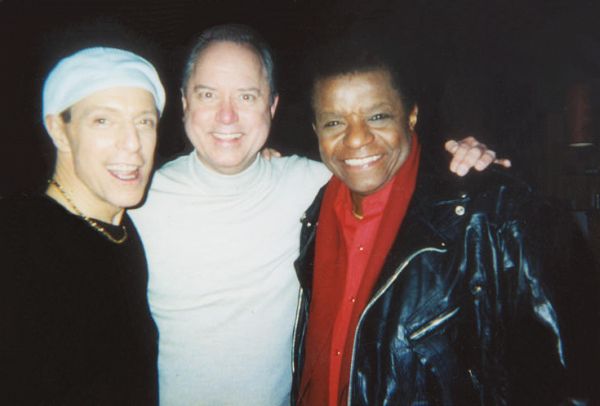 Blavat getting an award at Broadcast Pioneers in Philadelphia
Patty on the right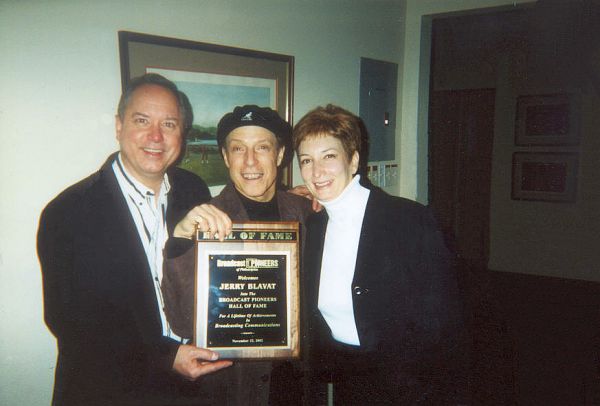 Patty with the Geat!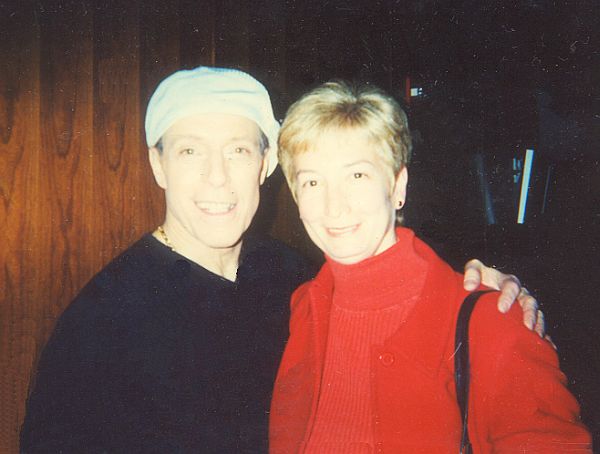 Maxine Brown at 30th Street station in Philly
One of my best pictures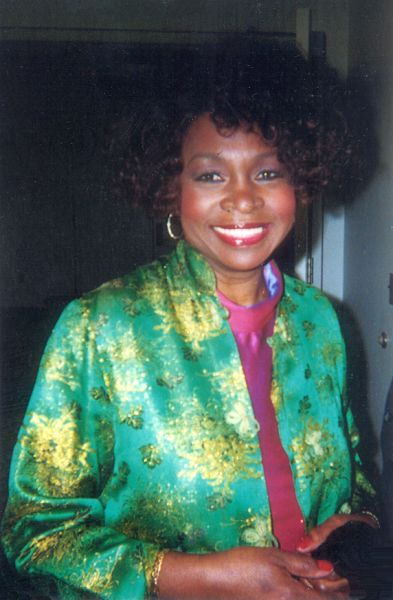 Maxine in Atlantic City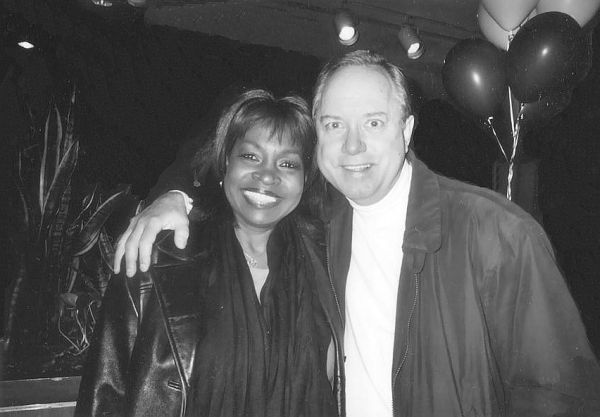 . . .with Patty's dad, Frank
Daddy's Little Girl
My Desk!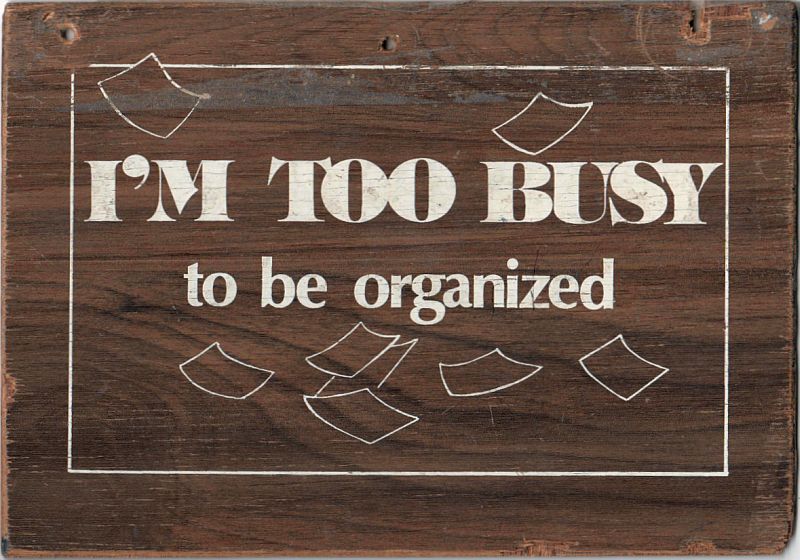 Kenny Gamble in store
Sammy Strain at Ron Greilich's house party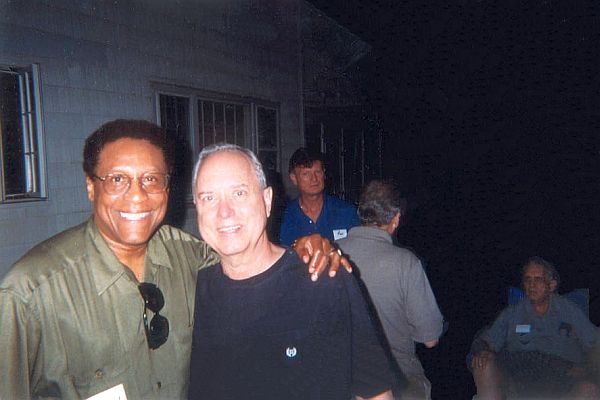 Ron Greilich & Bob Campbell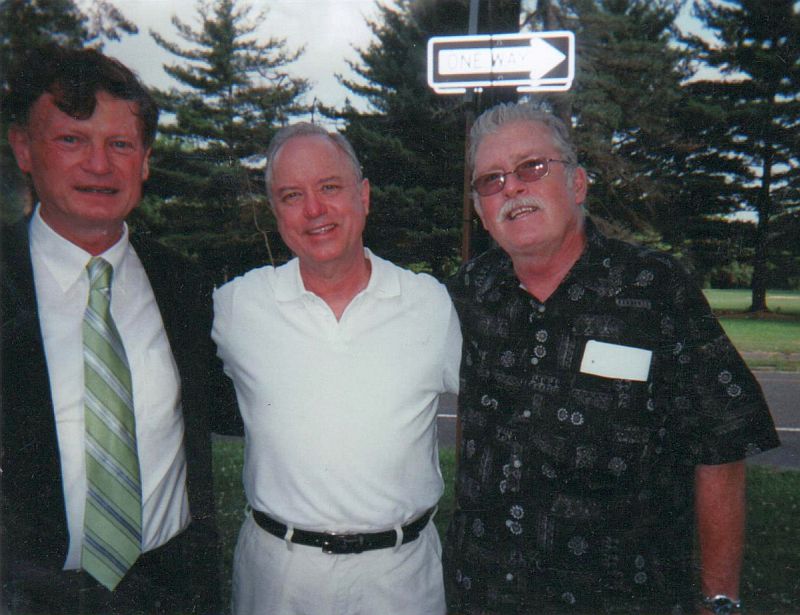 Billy Jackson of The Revels
Eddie Holman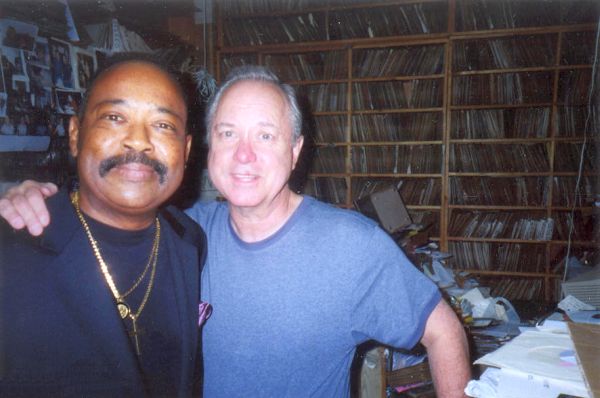 DONNA FARGO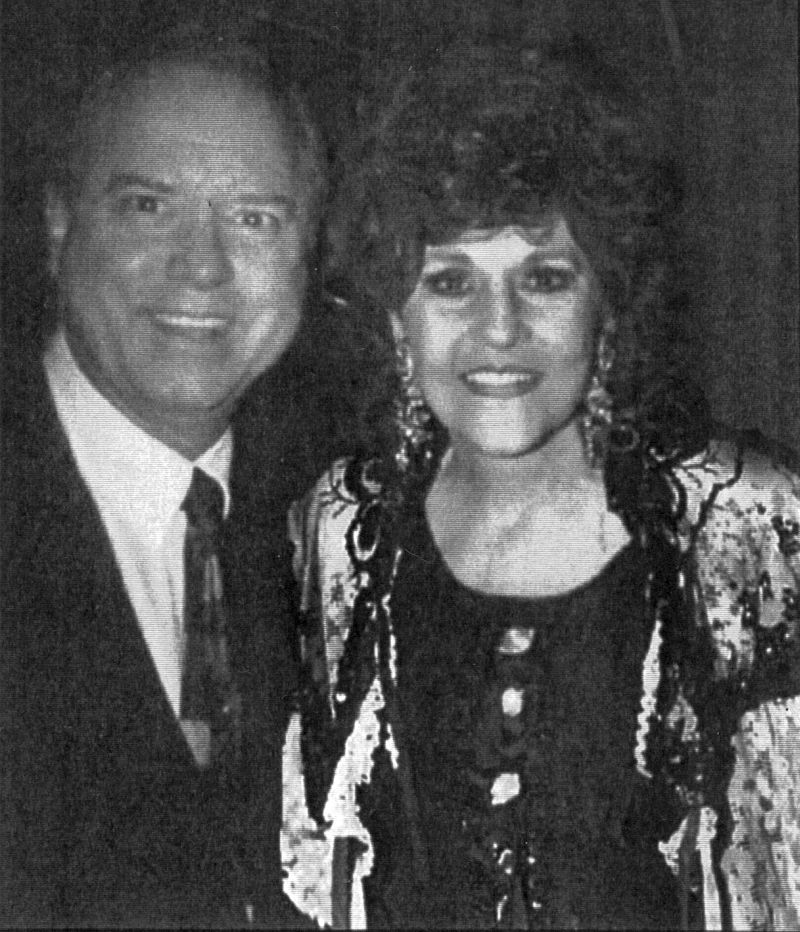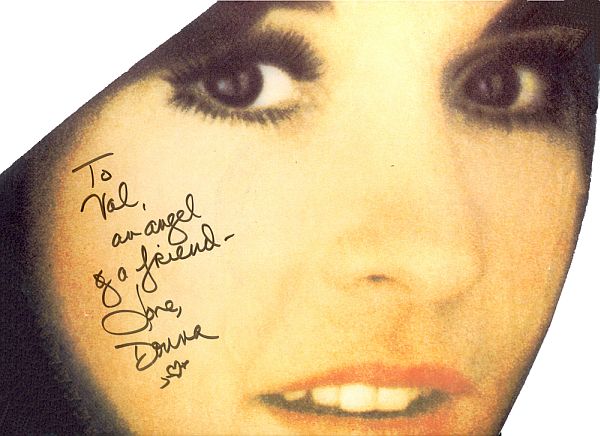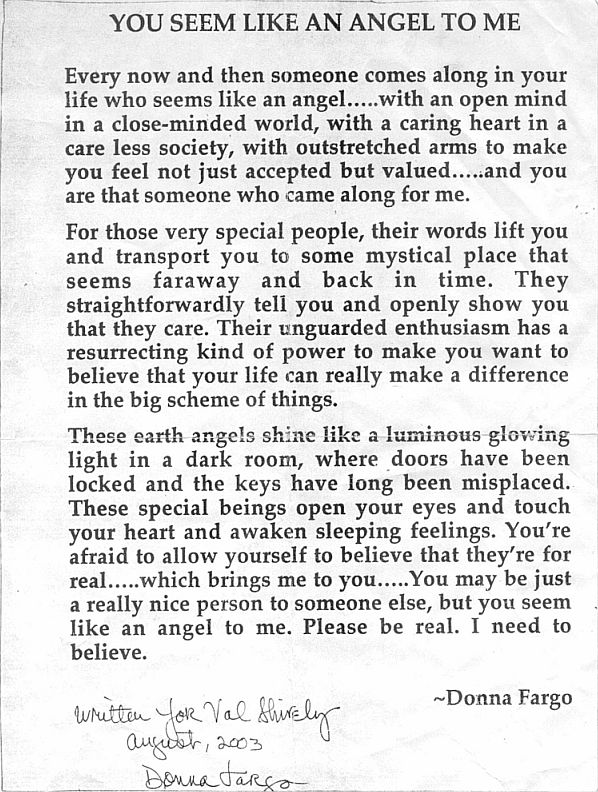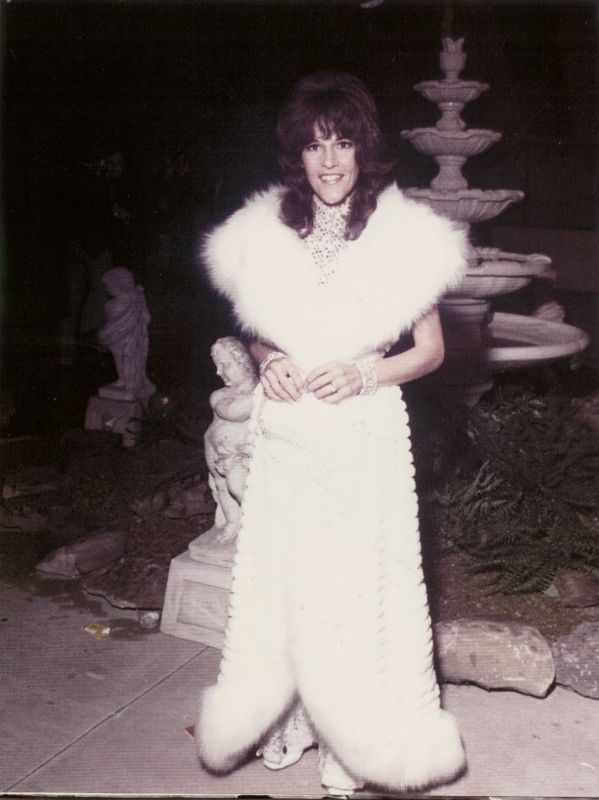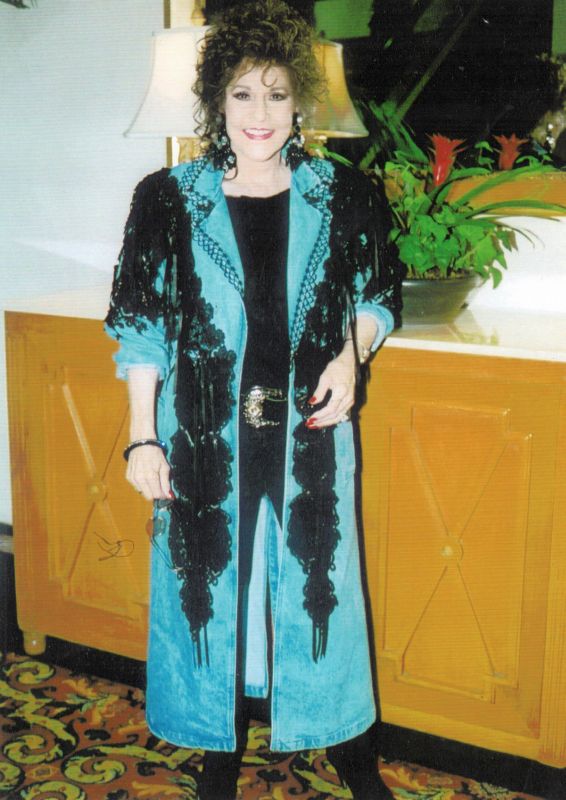 LEFT TO RIGHT: AL GALLICO (PUBLISHING MOGUL), DONNA FARGO & STAN SILVER
(HUSBAND/ PRODUCER) TAKING EVERY AWARD FOR 1972!!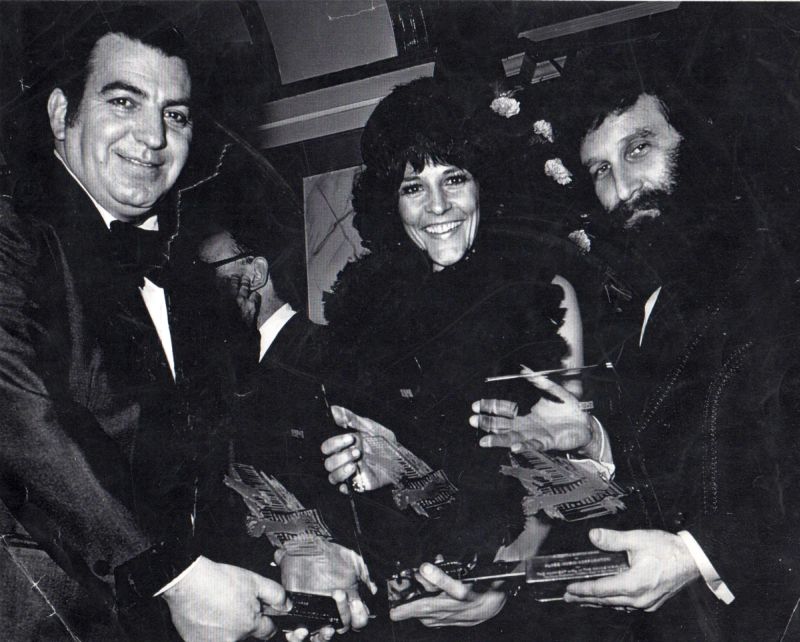 Little Jimmy Scott
Connie Questell and The Decoys with Sam Carson
What's your problem?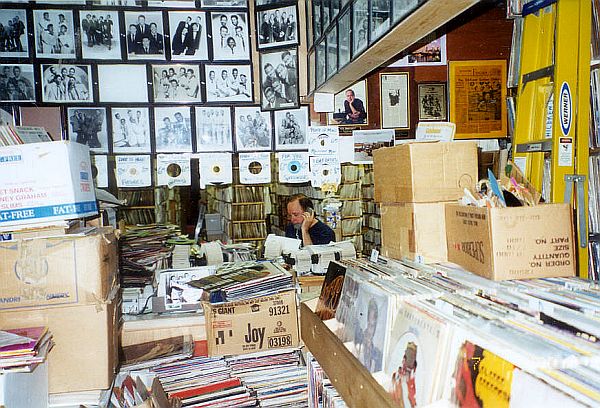 John Jackson (rock 'n roll author)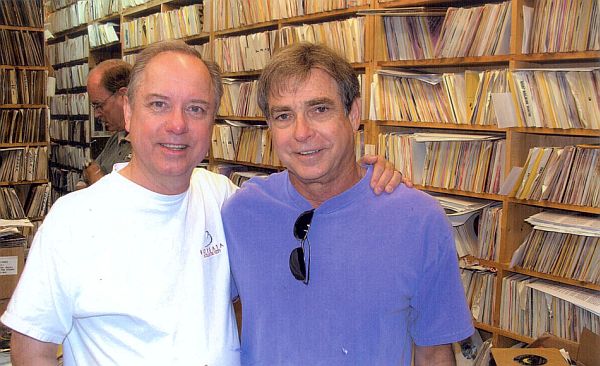 Berry Gordy in Philadelphia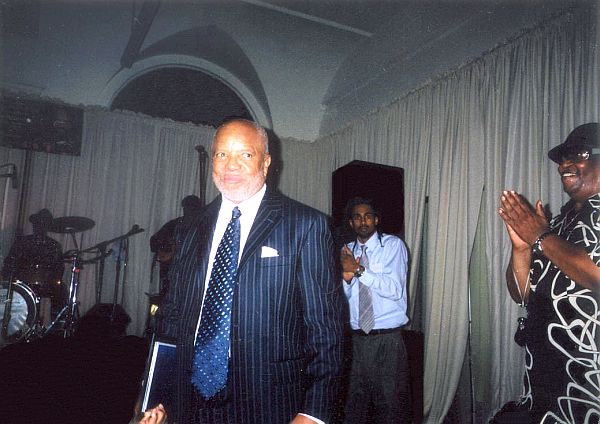 William "Poogie" Hart, lead singer of The Delfonics
Kenny Gamble, Berry Gordy & William Hart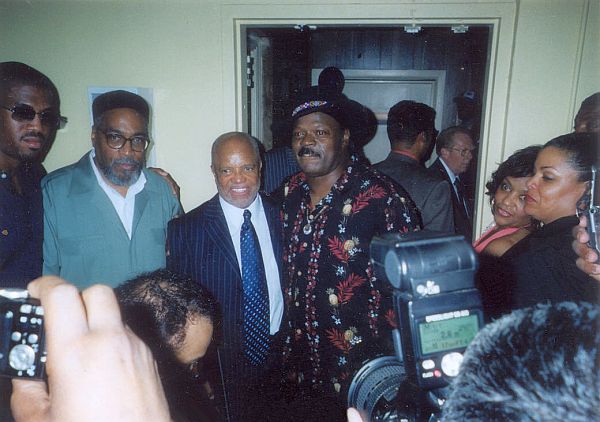 Smokey Robinson & Larry Cotton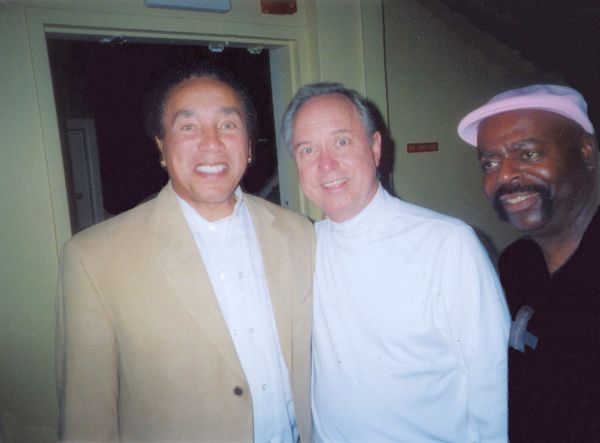 Smokey & Weldon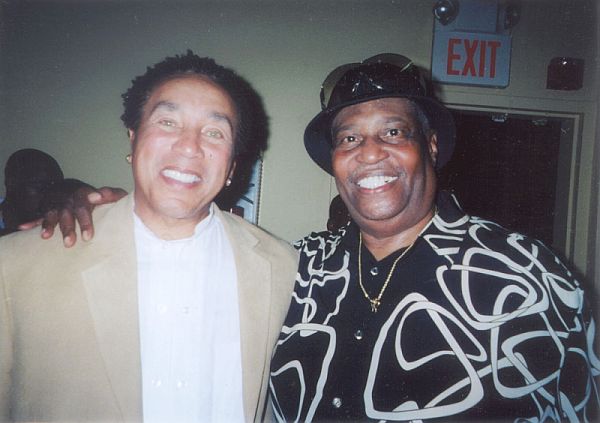 Claudette Robinson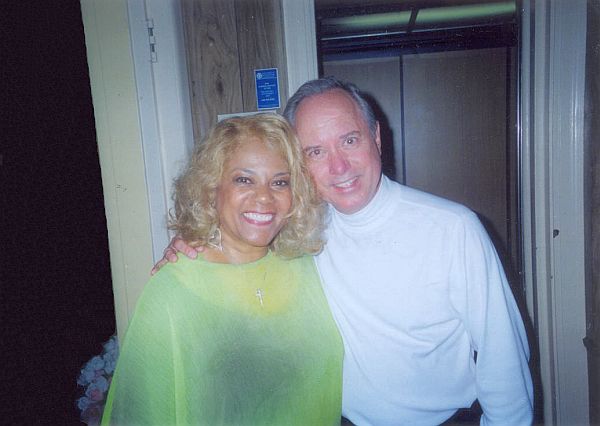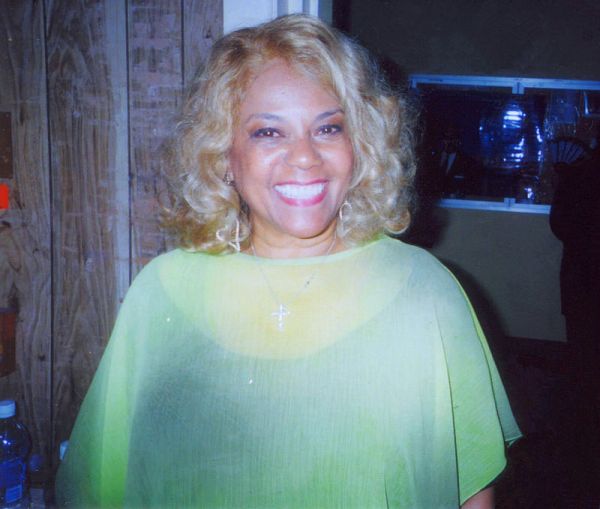 Eddie Holland (Motown singer, writer & producer extraordinaire)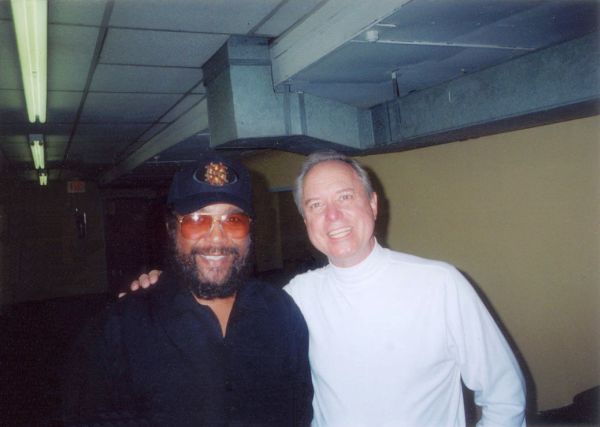 Brian Holland, The Motown Braintrust! He mixed all the hits of the mid 1960s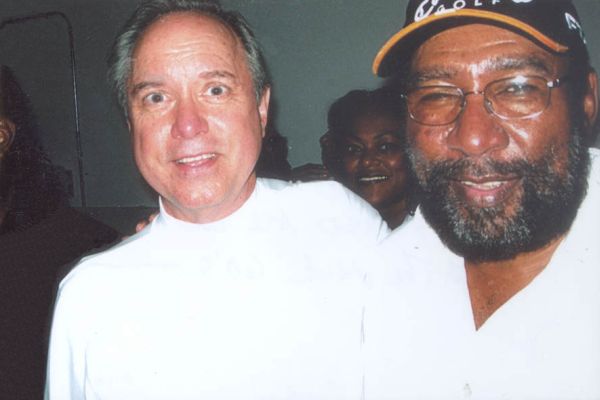 Eddie Holland & Kenny Gamble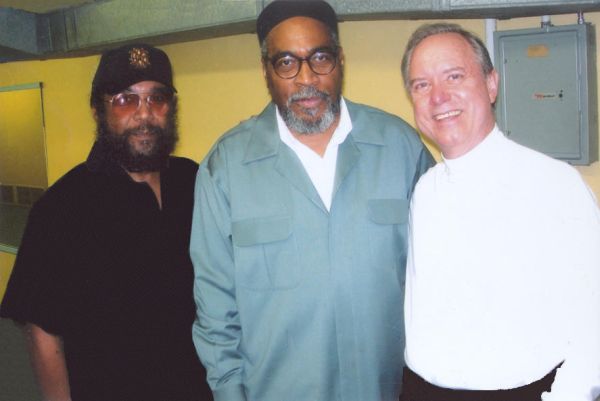 Al Bell, head of Stax Records (late 1960s til the end in the mid 1970s)
Leon Huff and Al Bell
Chuck Jackson and his wife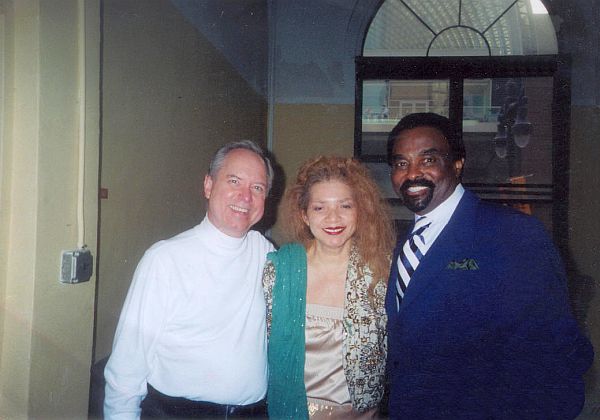 The Geat, Jerry Blavat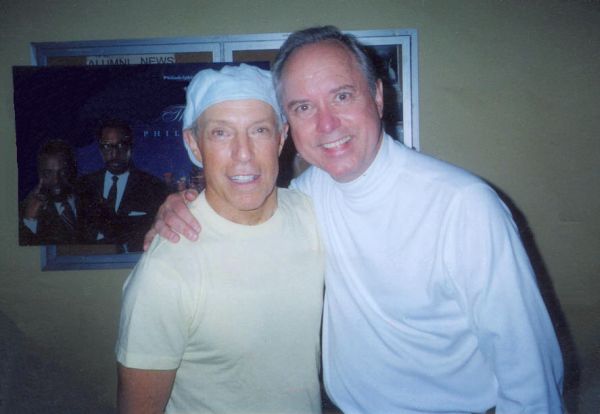 Lee Garrett, singer, former DJ, songwriter & producer
Worked with Stevie Wonder, co-wrote "I Just Called to Say I Love You"
Weldon McDougal on the right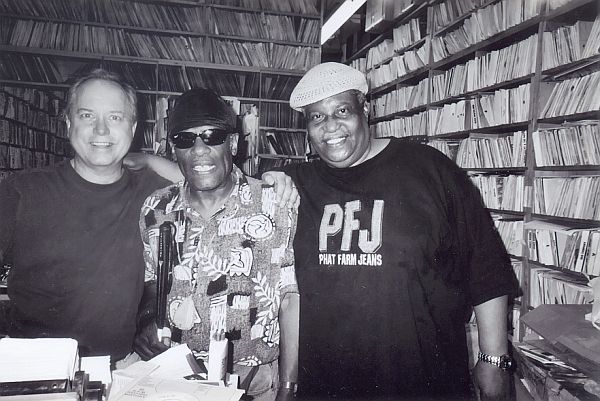 BUTTER & CYNTHIA'S WEDDING
GUESTS INCLUDE: BARRY ABRAMS, UNKNOWN, ALAN LOTT, JERRY BUTLER, WELDON McDOUGAL,
STEVE SCHULMAN, AL MELNIC, EDDIE WAHOFTIC, JERRY GREENE, BARRY COHEN, KENNY GAMBLE,
MATTY SINGER, ED COTLAR, DEE DEE SHARP, ERNIE SANTONE, HARRY ROSEN, GEORGIE WOODS,
HY LIT, KAE WILLIAMS, LEON HUFF, HAROLD BURNSIDE & BUNNY SIGLER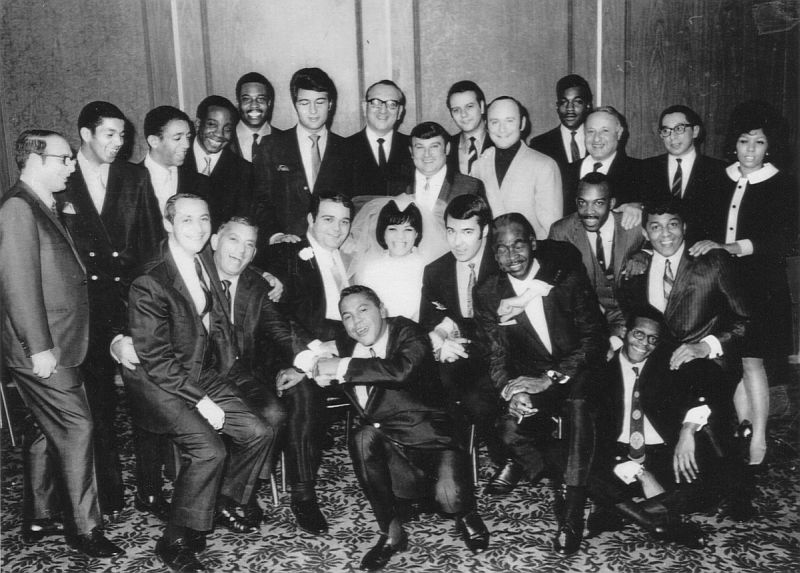 Joe "Butterball" Tamburro (left) & Jerry Greene (right)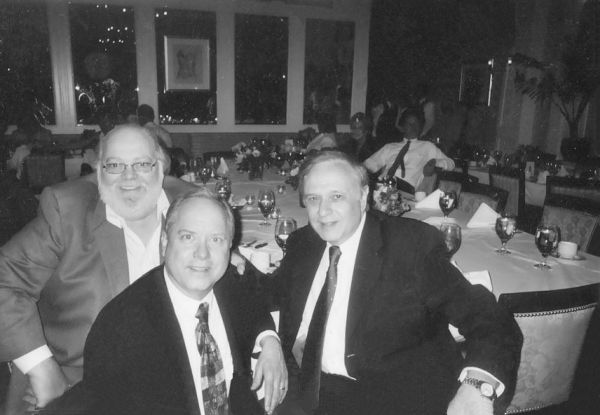 Fred Parris & Andrea Siegel
Fred and Emma Parris at their wedding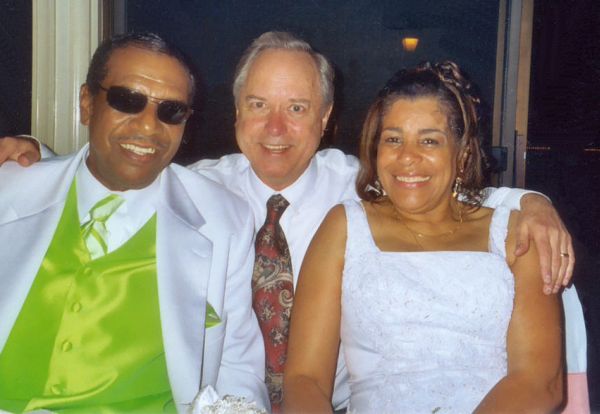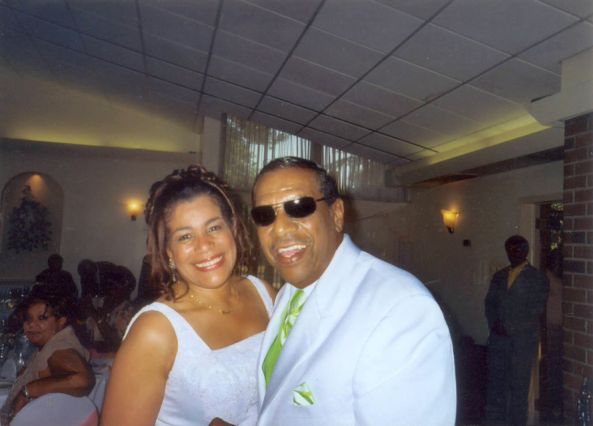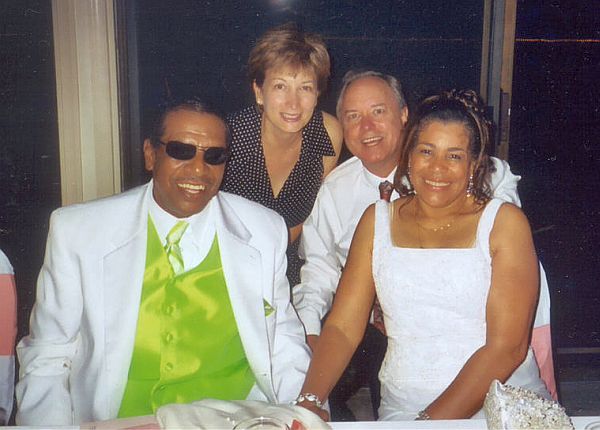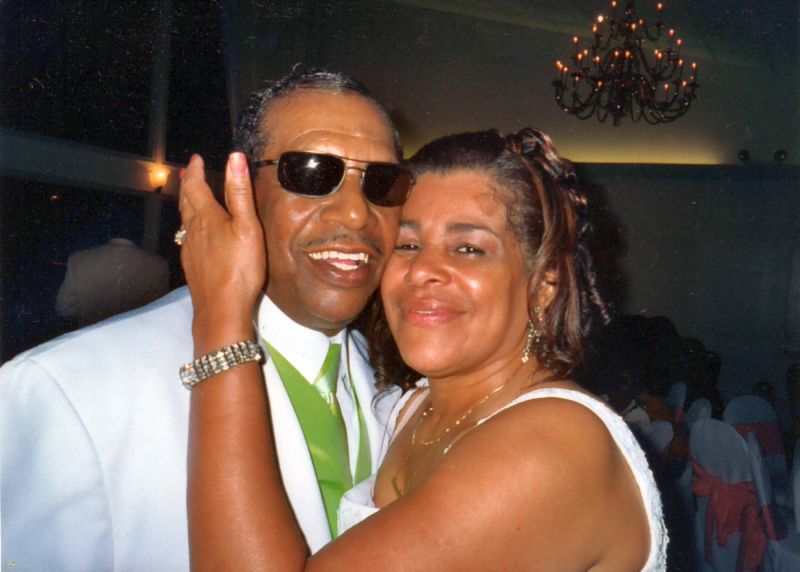 Can I help you?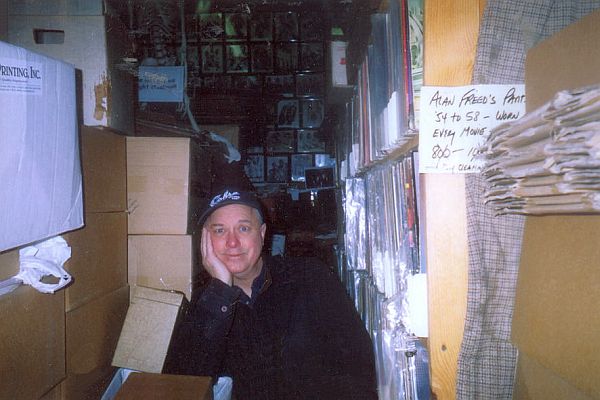 Al Trommers - perhaps the first New York Group Record Collector.
He named the Lost Nite reissue label, then, along with Jerry Greene, Jared Weinstein
and Johnny Esposito purchased "There's a Moon Out Tonight" by The Capris
from Planet Records, reissuing it as their first release, Lost Nite 101 - then they leased it
to Old Town, where it went into the Top 5 nationally.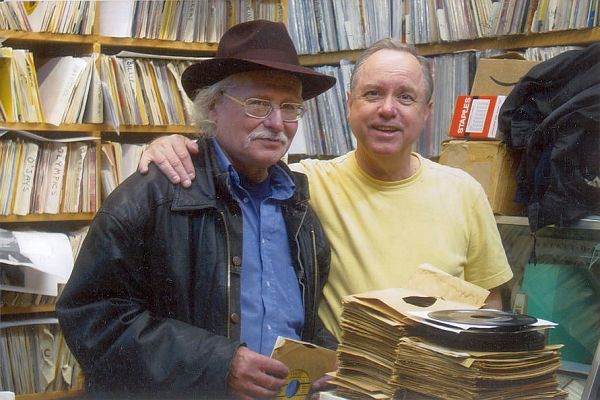 Robert Stallworth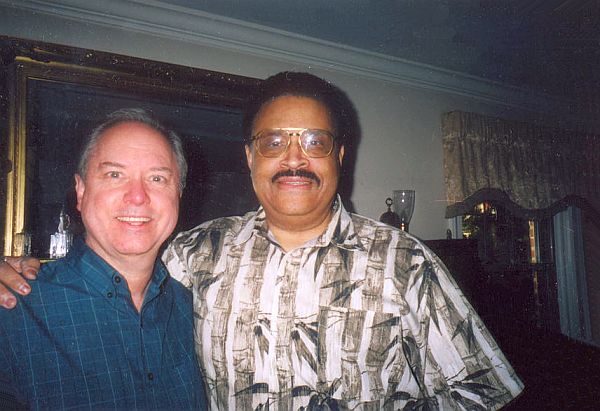 My personal collection. . .all vocal groups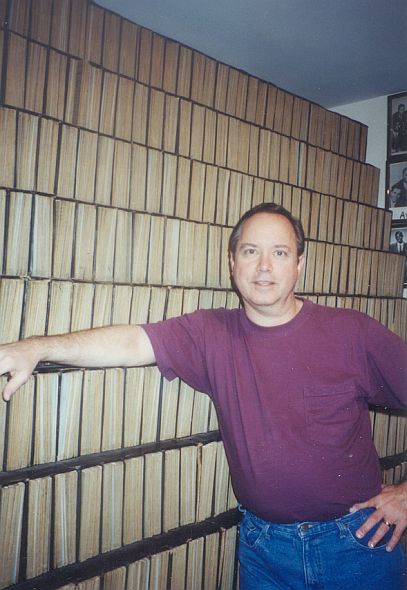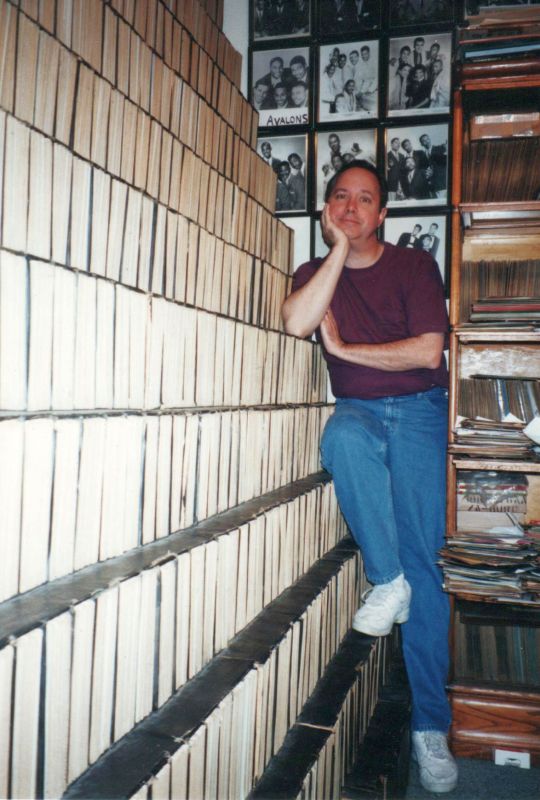 GO TO:
Gallery 5: Allentown Record Show; Tiffany's Diner Pics
BACK TO PHOTO GALLERY
RETURN TO HOME PAGE