Gallery 9
R&B RECORDS - SERVING THE RECORD WORLD SINCE 1966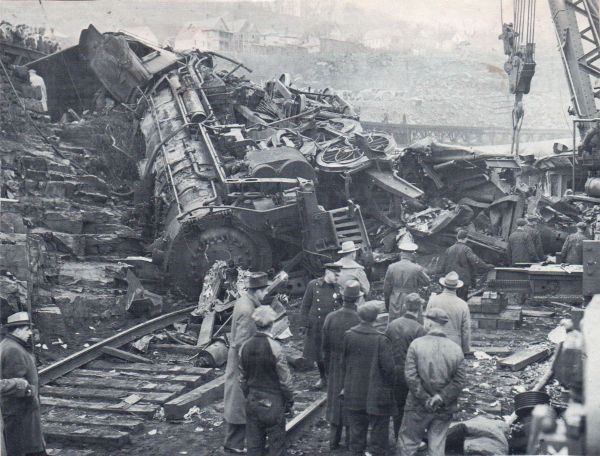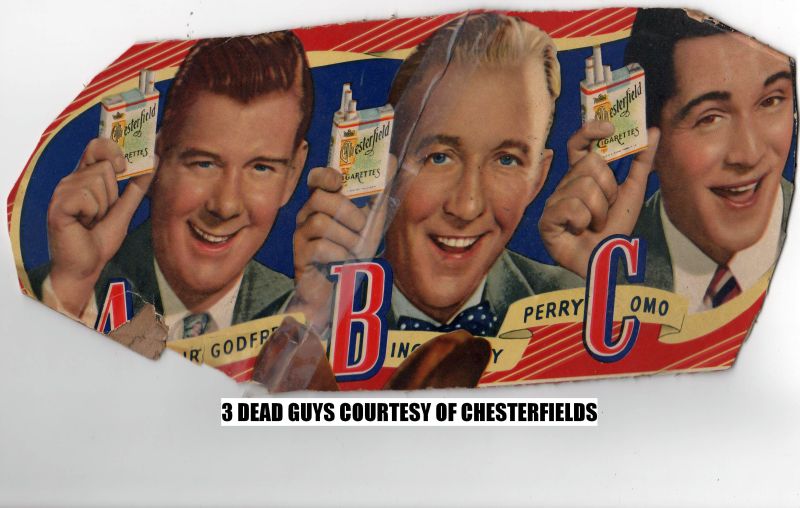 FAMOUS DJ. . .Barbara Allen (if you don't believe it, ask her) & Smitty
Proof that the hand is quicker than the camera
Bob Charger: The "Don Knotts" of broadcasting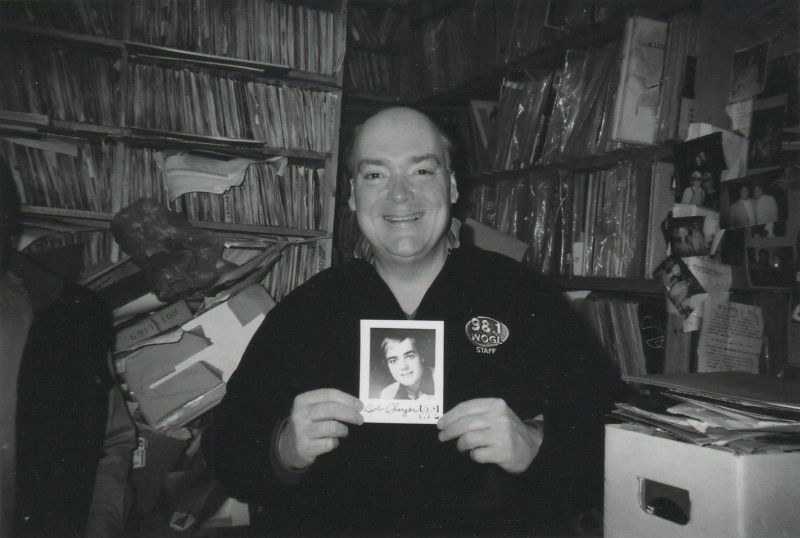 Bod Charger & "Broken Record" Chuckie. . .
They have a lot in common: same IQ (minus 6)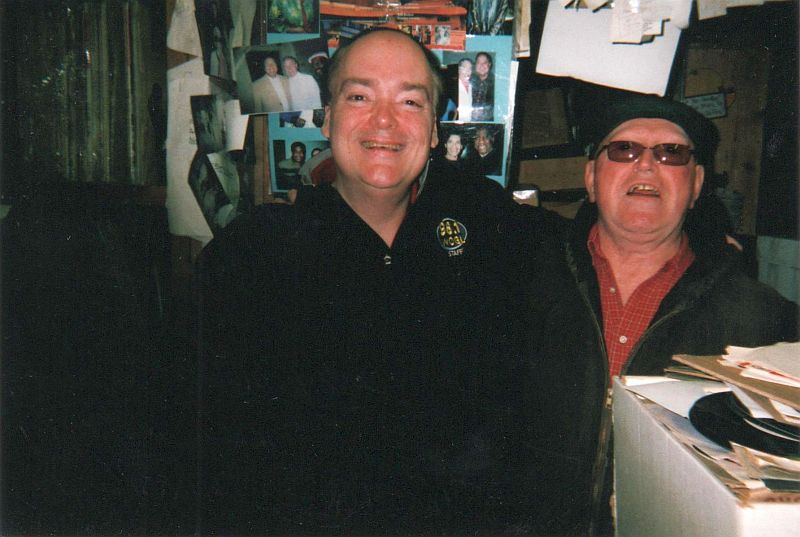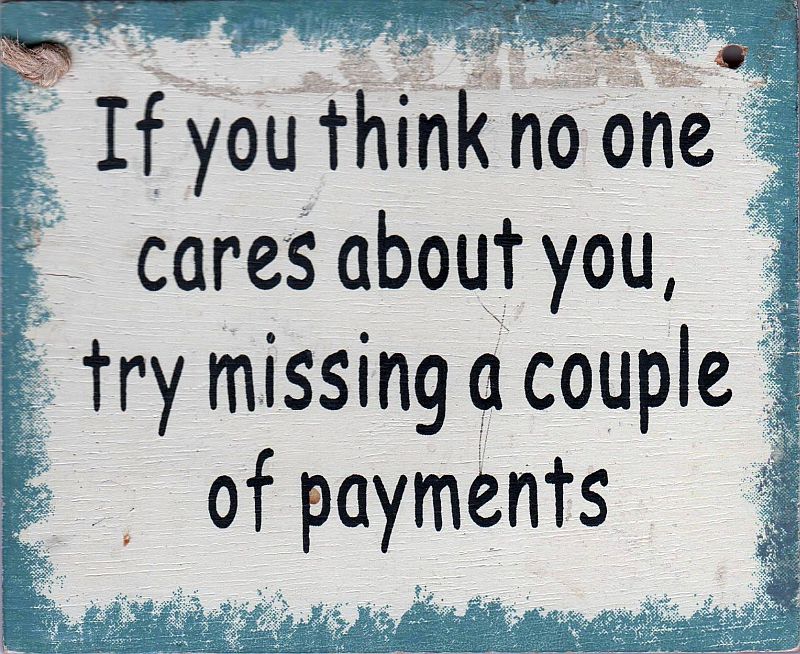 Another day at R&B Records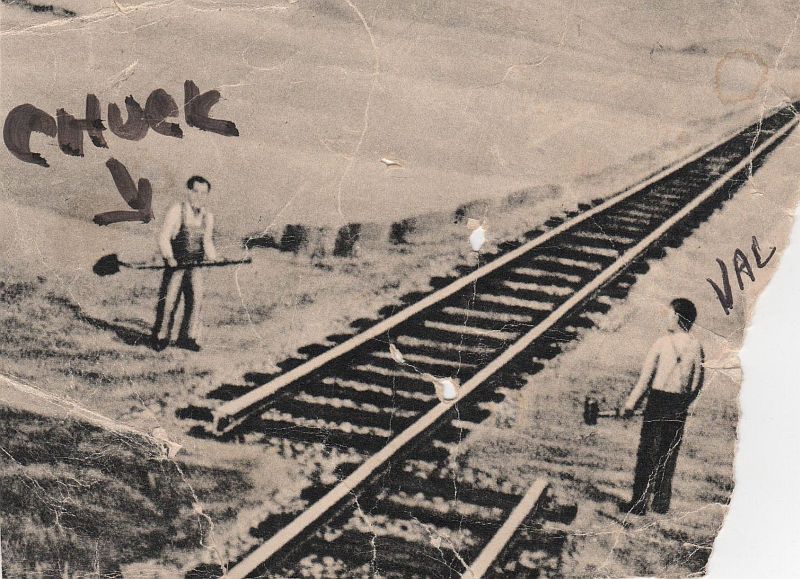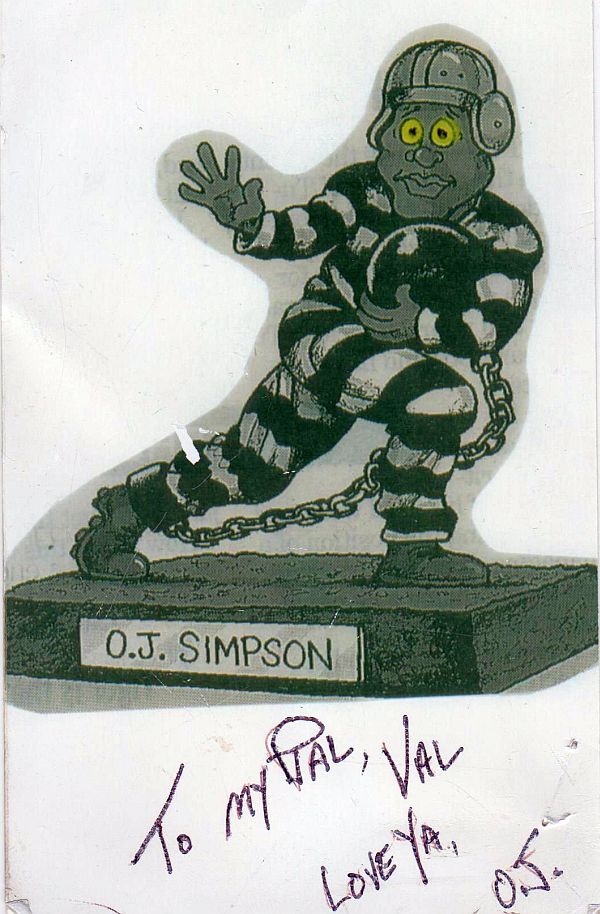 Here's 3 reasons to sell your records and collect stamps or Unemployment!
Bob Diskin, Louie Silvani & Greg Surek
John Tefteller - Just purchased an early Bachelor's on London, unplayed!
Looking on is Chicago's answer to Blind Lemon Jefferson. . .George Paulus
and Miriam from Norton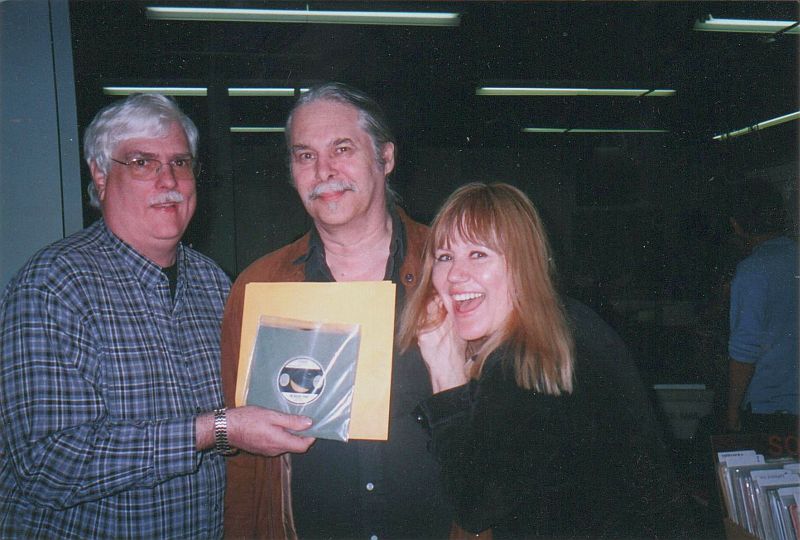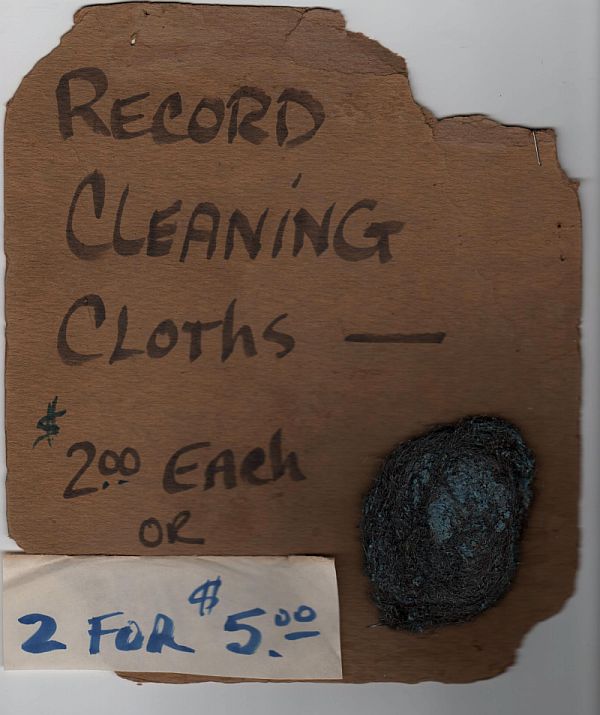 Chuck - now you know why he works here. . .
he's taller than me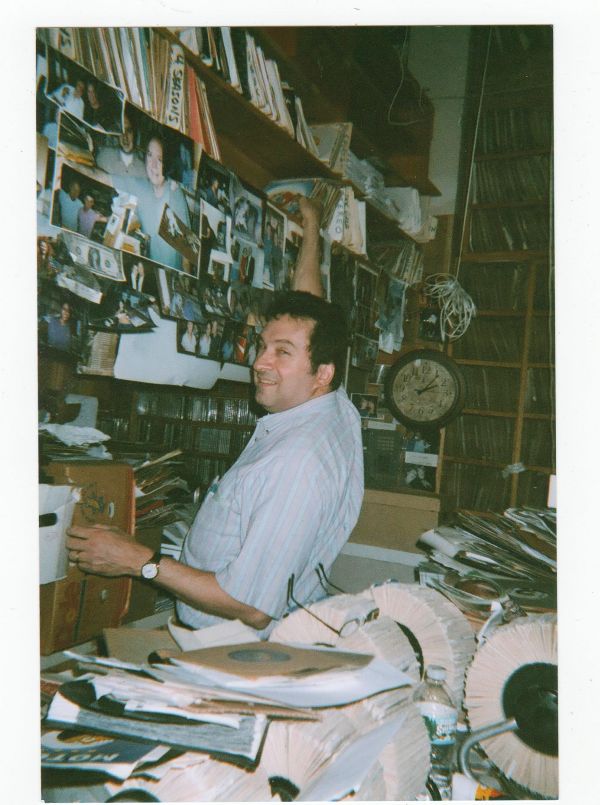 Chuck. . .overworked as usual!!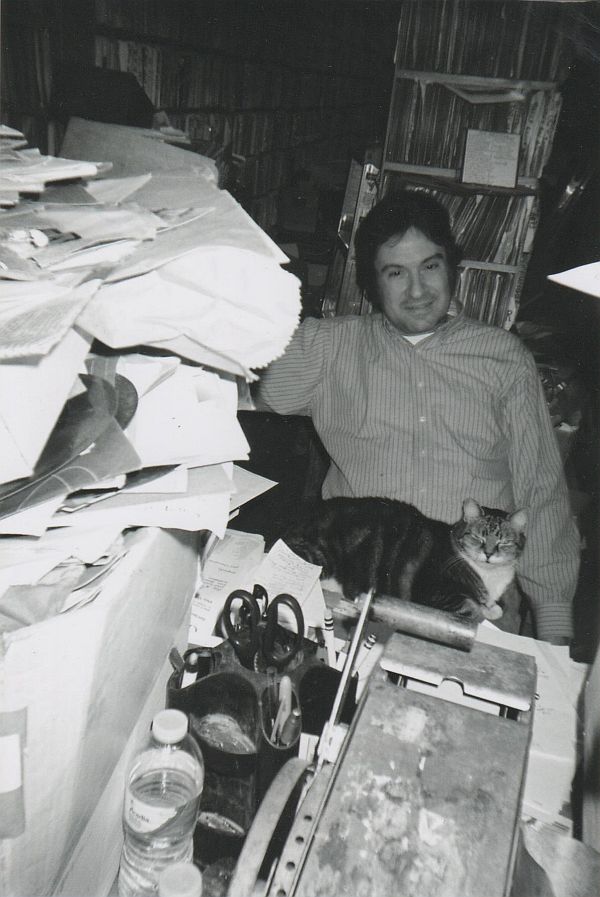 Kristen - my dentist's best asset...(it certainly isn't his prices!)
She does my teeth. . .I try to have as many cavaties as possible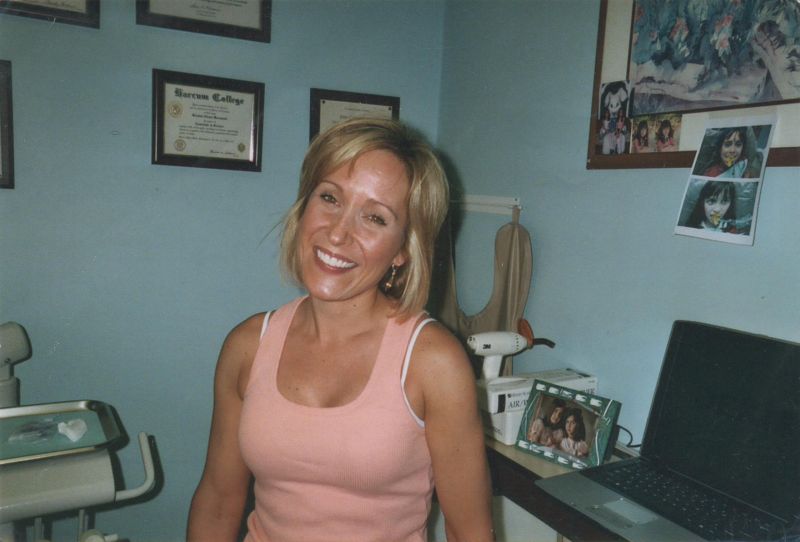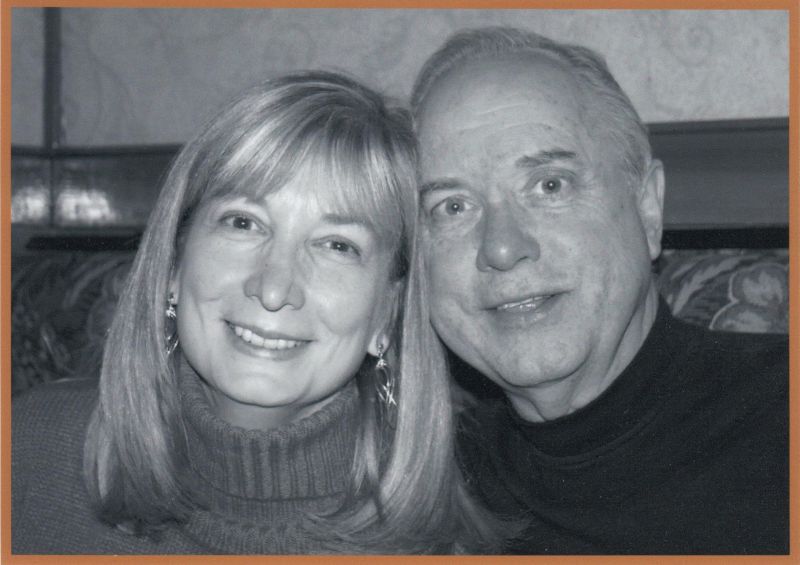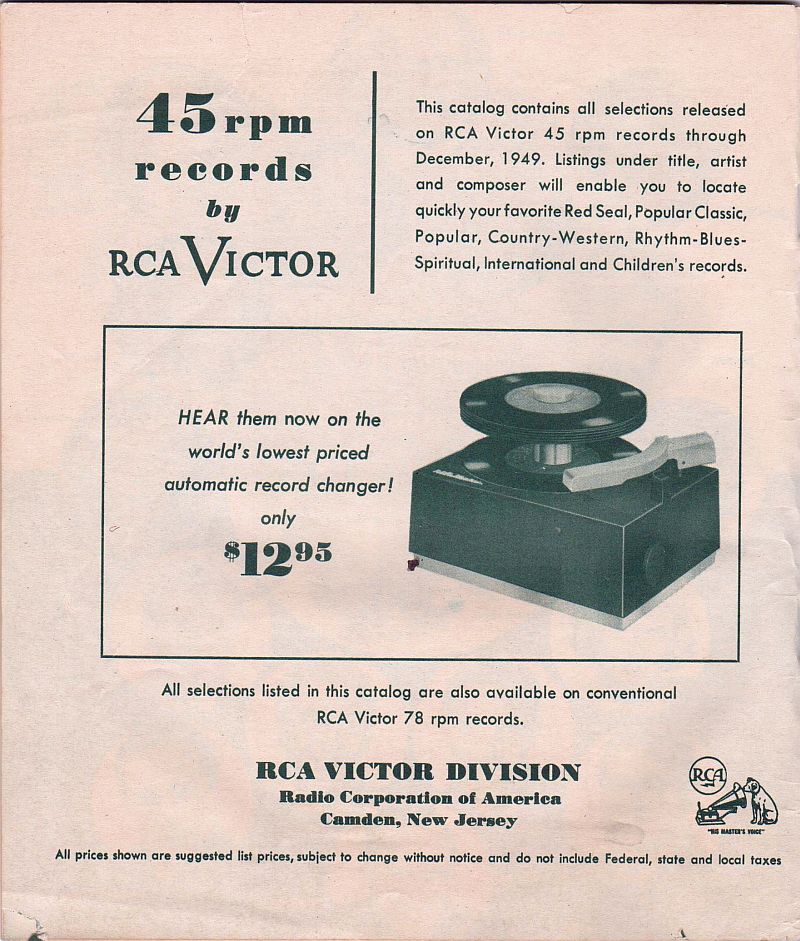 Would you buy a record from this guy?. . .You do!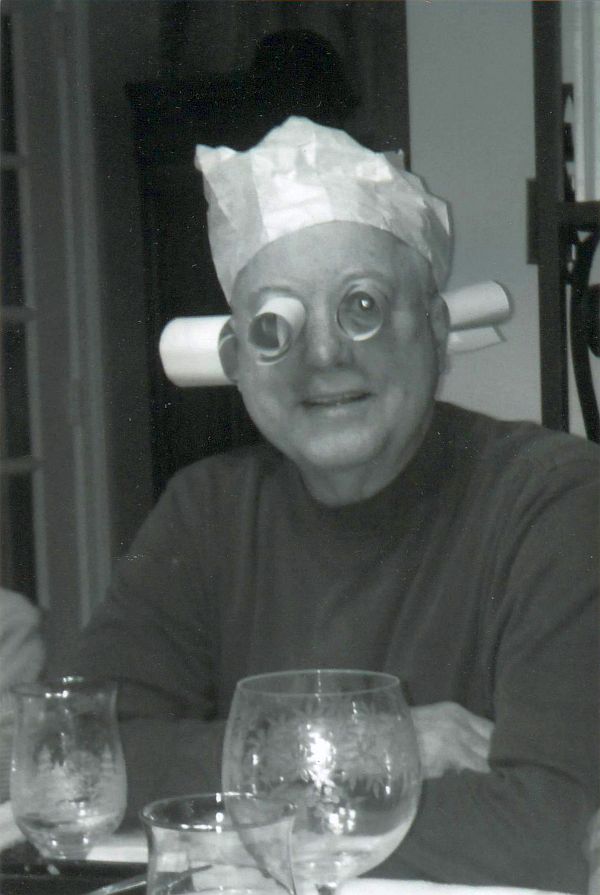 Marla. . .She used to work here as a teenager. . .
Surprise visit after 25 years!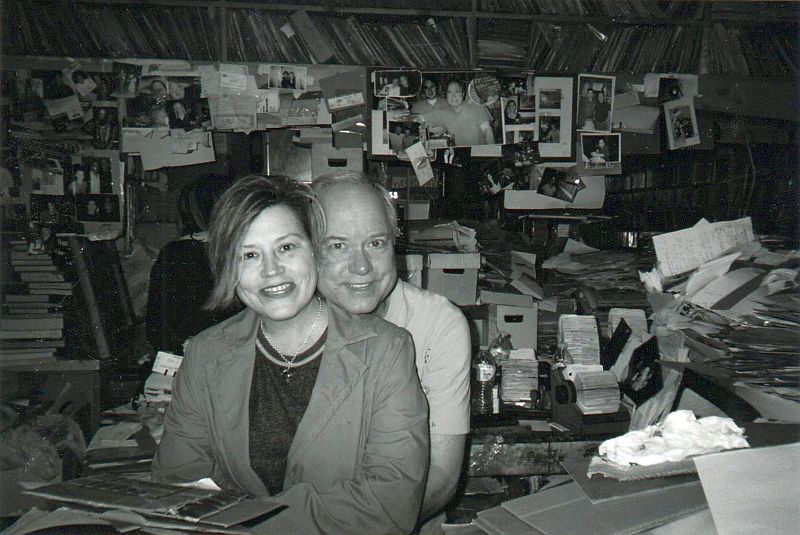 Guess who?
Denny & Sharon Thomson, Patty & I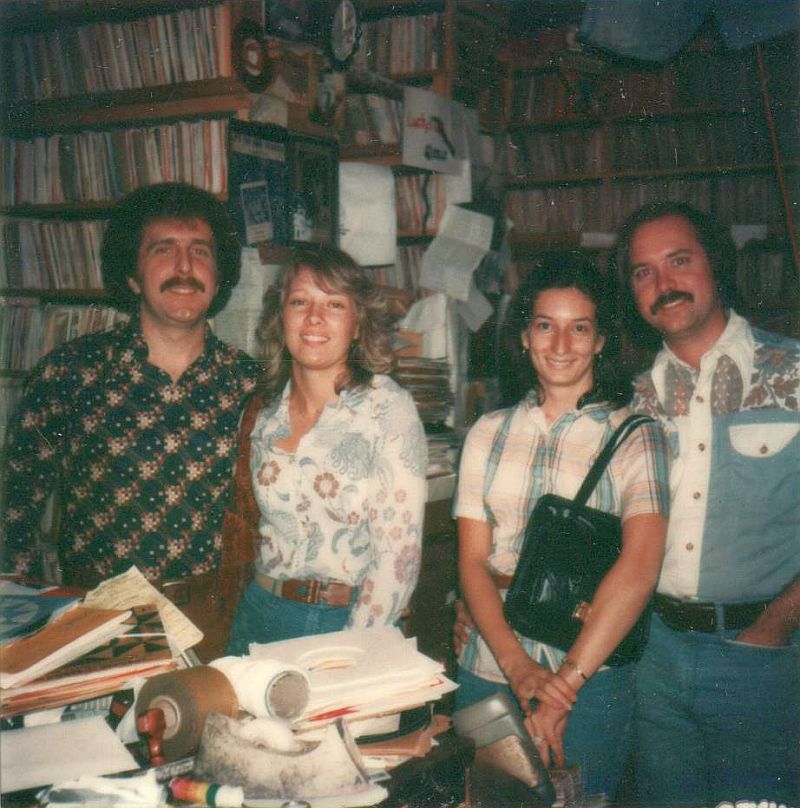 Lee Garrett subs as Stevie Wonder when he needs some extra cash. . .
Used to be Ray Charles but that career is over!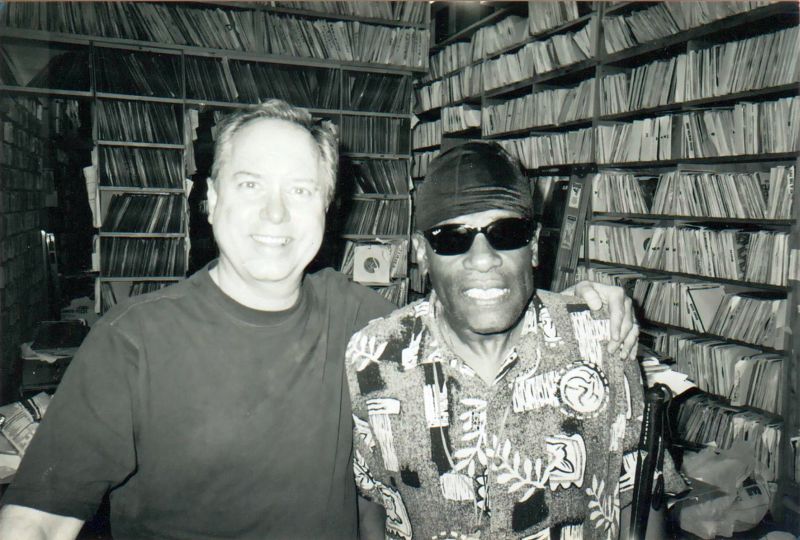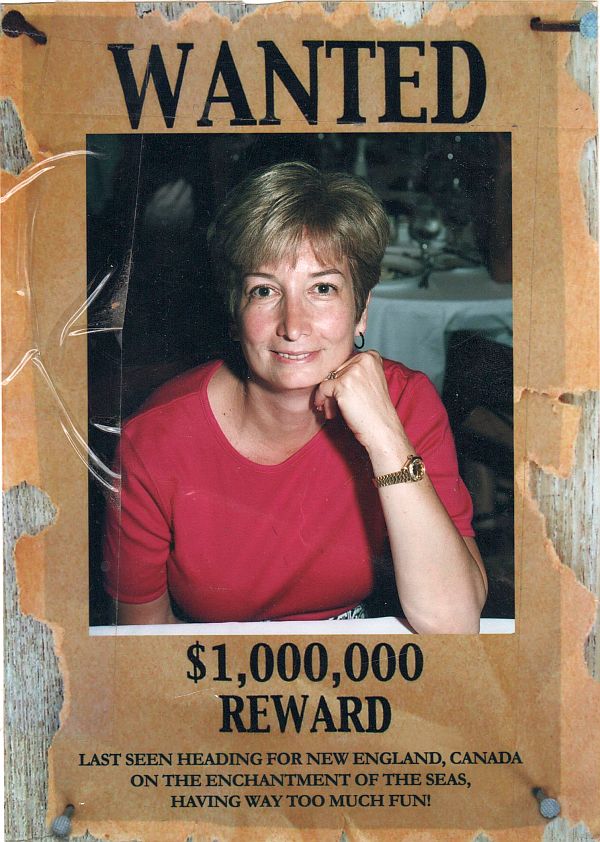 "I'm back!". . .Beats being in Washington!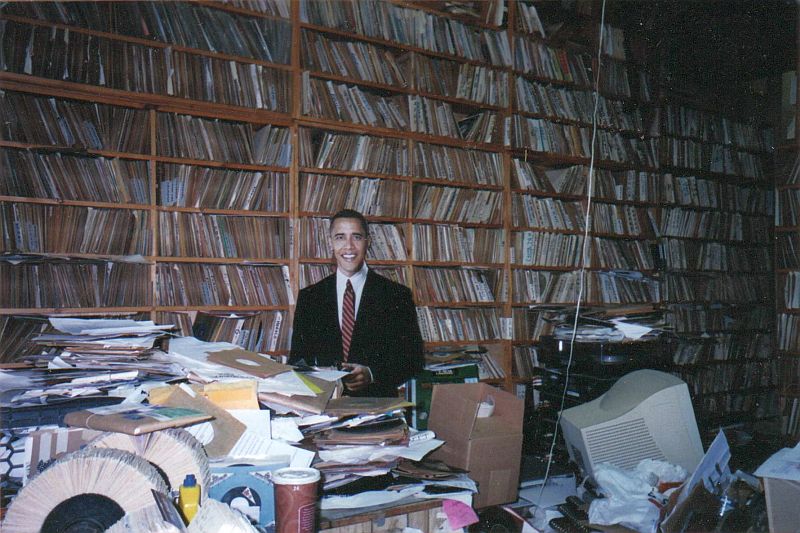 Bandstand Bonnie!
Ronnie I & Kid Kyle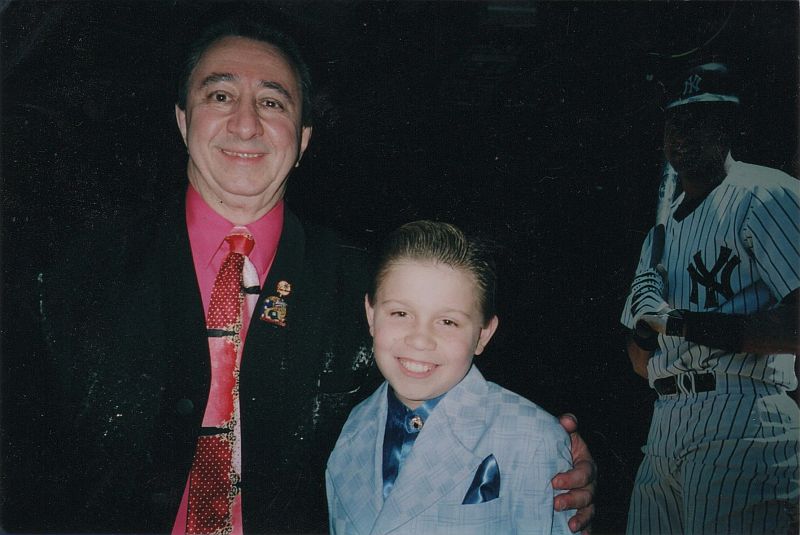 Bob & Cindy DelBuono. Still digging in National Parks
for cannonballs & civil war buttons!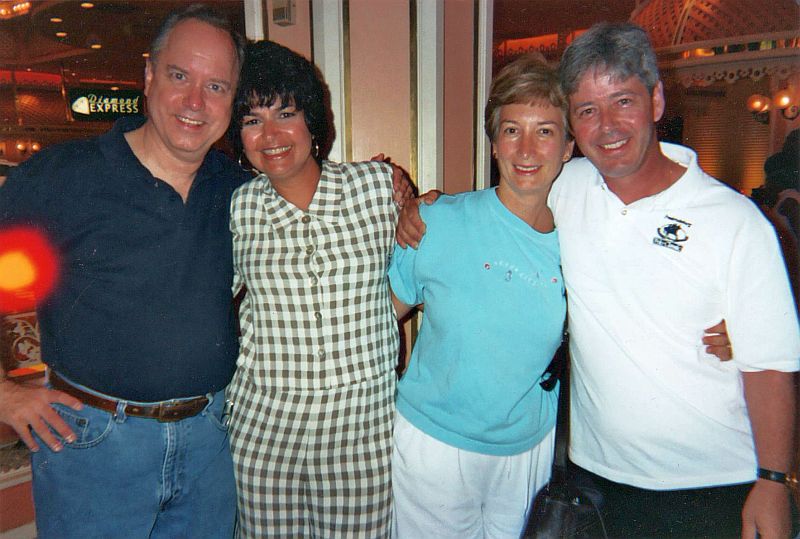 Cindy DelBuono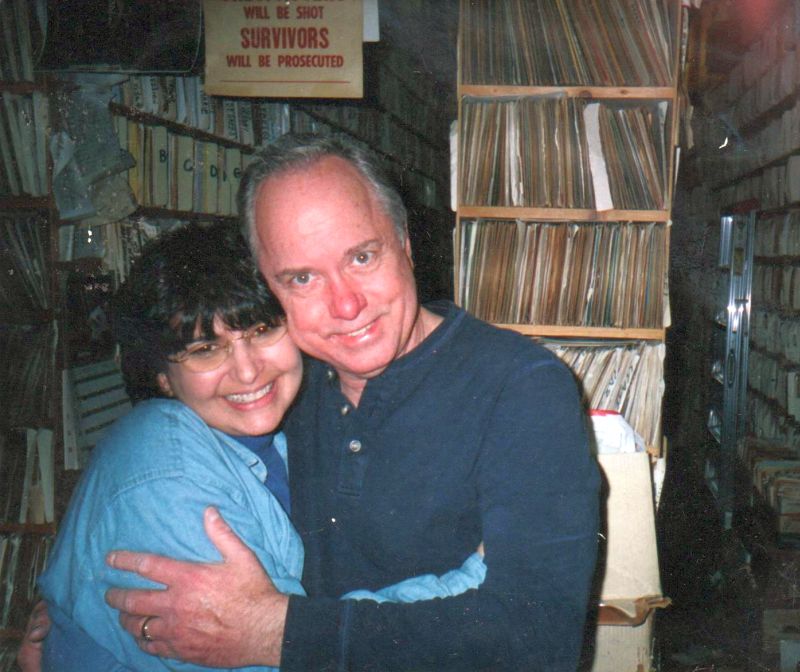 My brother George & his wife Jackie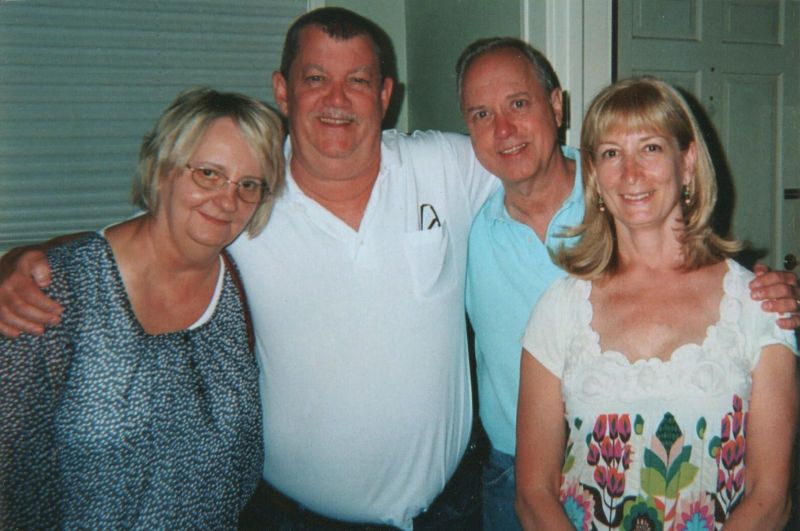 Leon - my muscle - whenever I have a problem I call Leon and it goes away. . .
Come to think of it. . .he went away - I haven't seen him in 5 years. Hmmm. . .
Breakfast at Cracker Barrel
Nov 23, 1963 Flashback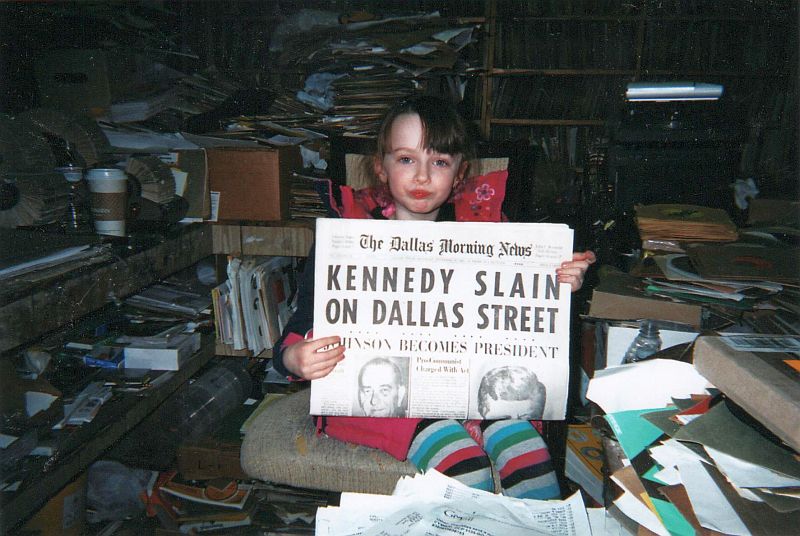 WW2 Flashback (Tokyo Rose)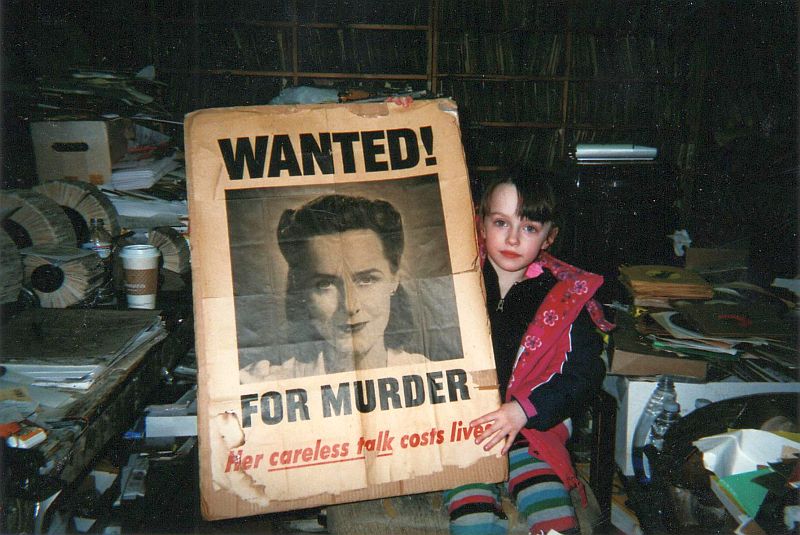 Almost traded records for this car - but the guy wanted the tires back!

Carl Tancredi - SPENT 90% of his life in school
- finally graduated high school in 2005.
Needs work . .a lot of work!

John Wisdo, Steve Caldwell & Steve Kurtz

Lou Costello & Kenny Vance

Jim Bakay

Charlie Larocco & Buzzy Garland

The "INFAMOUS" Charlie Larocco (see article below)




Janice & Randy





Andy Korbul & John Anderson





Thanks for coming to my party!

Norman Cooper with his lady "Sandy"

Tony, Courtney, Andrew & Katie

Frank Chille

Bridget & Christian. . .old neighbors that Patty helped raise

Chi-Chi

Debbie & Charlie

Jack & Peggy Strong









Kenny Gamble, Joe Tarsia & Jerry Blavat







Johnny Madara today
Johnny Madara
with Bunny Sigler

Dave White today

Dave White


with his wife Sandra

Kal "BIG BEAT" Rudman

Leon Huff

Charlie & Richie Ingui (Soul Survivors)

Arlene Sullivan (Bandstand regular)



Earl Young: Trammps, MFSB drummer but mainly the bass singer
for The Cordells on Bargain & The Whirlwinds on Philips r>

Michael Tearson, Steve Ross, Gary Hendler and Mike Nise

----------------------------------------------------- DAVE APPEL'S 92nd BIIRTHDAY PARTY HAPPY BIRTHDAY DAVE!
You're the last surviving member of the Cameo-Parkway braintrust.
Left to right: Jerry Ross, Billy Jackson, Charlie Gracie, Joe Tarsia
Bobby Rydell, Jerry Blavet & Kal Mann's widow
Bobby Rydell
with Steve Ross
Gene Kane & Bobby
with Jerry Blavet

with Jerry Gross of The Dovells

Val & Jerry

Joe Renzetti

-----------------------------------------------------

Willie Winfield in Atlantic City

Raul Cita (never far from Willie)

Tommie, Willie & I

Larry Chance

Gene Pitt
with Ron O'Brien
with Patty

Jimmy Gallagher, The Passions Lead singer

King Arthur

Julie Barrett. . .Richard's widow

Back again. . .Angelica with a new look

25' from Stardom








---------------------------------------------------------------------------

Upstairs 2007
Downstairs
Upstairs
Main Floor

A young Maureen Gray
Maureen. . .You're in a better place now, singing with the angels
Buying a load of LP's in South Philly. Those days are over!!
Patty's father'S car was also loaded (a family affair!)

Al Trommers on the "Atkins" diet. . .

Andy & Isabella

Joy


Terry, Wayne & Sandy

Chief Halftown - spearheaded the name change of the Washington Redskins.
His proposal. . .Washington Savages!!!

Heather - now at Lowe's. Their stock went up 200%!

The Cliftonaires!

Rob & his kids and/or Day Care kids
Roann & Robinson and kids from my church





Chuck with the Anderson Twins

Ken Fraser of The 4 Imperials. . . "Lazy Bonnie"

Bobby Eli & Little Jimmy Scott



Gibbs & I

Jerry Greene

with daughter Melissa & Steve Kaplan

Cleaning cigarette smoke off a juke box record

Harvey Fuqua & Johnny Carter

Congressman Bob Brady - Chairman of the Democratic Party in Philadelphia.
He was supposed to be voting in City Hall. . .loves Oldies



Sharon Tendler & Royce Howard

Almost every Friday night for 35 years running!

Patty & Michael Nutter (Mayor of Philly)

Mayor Nutter, Bob Brady & 2 Conservatives. . .actually just one. . .me

Schoolmates: Willie Adler & Billy Newmiller
(who was in Farrell & The Flames on Fransil)

Fred Prinz

"THE ARCTIC BLAST" 50 YEAR ANNIVERSARY OF PHILADELPHIA'S ARCTIC RECORDS. . .
THE LABEL THAT IS CREDITED FOR CREATING "PHILLY" SOUL

Patty & Ali Hackett - good match. . .let him pay her bills!

Ali & Frank Lipsius

Steven Kelly - member of The Volcanos, "Storm Warning"
& author of "Behind the Curtains"

John Ellison - lead singer of The Soul Brother 6 on Atlantic
(Some Kind Of Wonderful). . .he sounds better than ever!

Michael Spinks. . .still has both ears after fighting Tyson!

Tom Lamaine & his wife Donna -
About to get a broadcasting award




Kenny today - does Otis Redding better than Otis
& I LOVED Otis!! Book him. . .He's FABULOUS!!

James Marshall, Michael Spinks
and a knockout punch from Kenny Hamber
with James Marshall of The Informers

Reggie Marshall, bass of The Royal 5
Reggie Marshall & family



Charlie Stinchcomb & Bucky Murphy of Annapolis, MD.

----------------------------------------------------------------------------- FAMILY & FRIENDS Patty's nephew "LJ" with his wife, Lisa & son Gavin

Tom & Jeanne Richter with "Granny" holding the table up

Richard & Maryanne Garcia. . .she called 30 years ago for a record
- been friends ever since

Steve & Barb. . .Celebrating her Birthday!

-----------------------------------------------------------------------------

Barry & Haley



Patty "GIRLS" PARTY. . .Featuring Joy, Christine & Hannah

Nino & Carol Tinari. . .Got a problem - see Nino!

Carol Tinari

Patty with the "TOWNHOUSE" wait staff

My adoptive family - Tony, Courtney & kids

Christine with daughter Collette. She went to my church & worked for me
. . .Lives in Oregon now



Daddy's Little Girl




Julia Wilkinson. . .DELCO TIMES



John Broven & Dickie Tapp. Part of the first English invasion
(before the Beatles)

Anthony Wilson - Soul Collector/dealer from London

Putin's nieces visiting Philly. Just came from The Smithsonian.
We got more than they do.

New York, Russian & U.K. Soul Collectors about to leave.
Guy on the left is doing a Micheal Jackson (crotch grab)

Captain Kidd!

Joe Cleary. . .superb lead singer of The Balladeers

Mayer Hawthorne & Jimmy Depre

Patty & Christian

Patty & Carmen with 2 turkeys named Tom!

"Bird" Sutton & family. North Carolina Legend!
(That's what he told me!)

Lee Jolles, Christine Vitale & Donn Fileti

"60 seconds make one minuteE. . ."

What's left of the 50's Vocal Group Collectors.
They're dropping like flies!!

Sharon & Royce

Jerry Ragavoy Obit





Butter. . . with Nina, Jerry & his wife Cynthia
Butter & his Mom





Harvey Fuqua working with The Temptations

Lifesaver. . .He fixed my back. . .the third Epidural worked like a charm

Ahmir (Quest Love) comes home to Philly -
He's on Jimmy Fallon (The Tonight Show) every night with his group "The Roots".
(He may have more records than we do)
with Chuck
and Charles

SURPRISE VISIT: Joy comes East. . .again!







Christine
with Christine's daughter Collette




GO TO:
BACK TO PHOTO GALLERY
RETURN TO HOME PAGE