GALLERY PREVIEWS
CROWD WAITING ON OUR OPENING DAY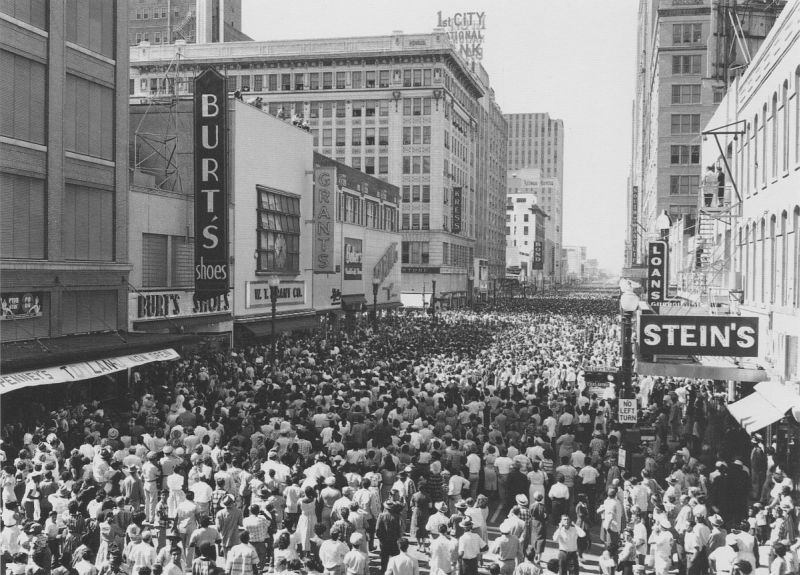 "R&B RECORDS. . . . HOW CAN I HELP YOU?" CHUCK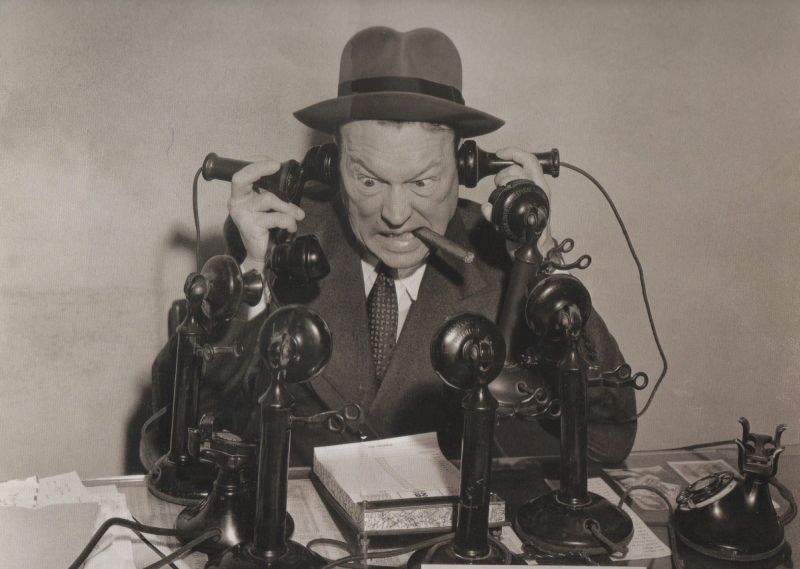 I WISH THIS GUY HAD AN APPETITE FOR 45's!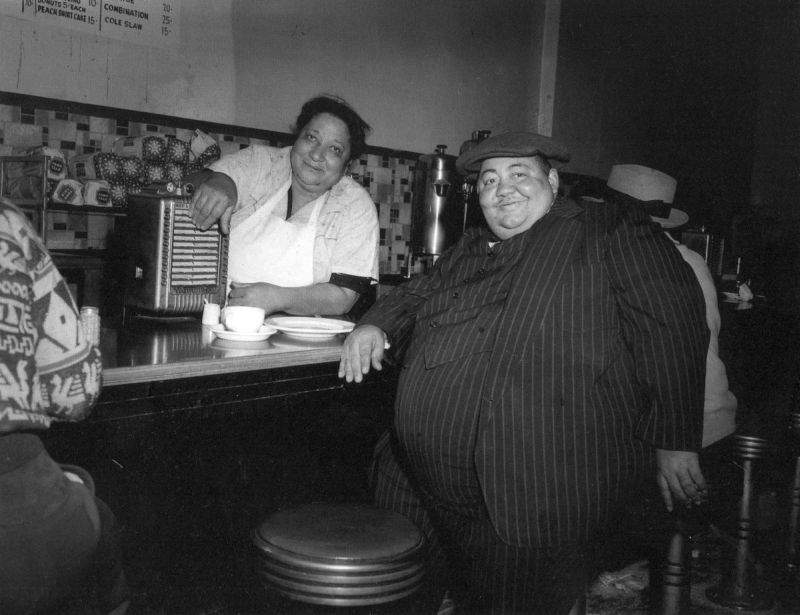 HERE SHE IS. . .WOOPS! HERE HE IS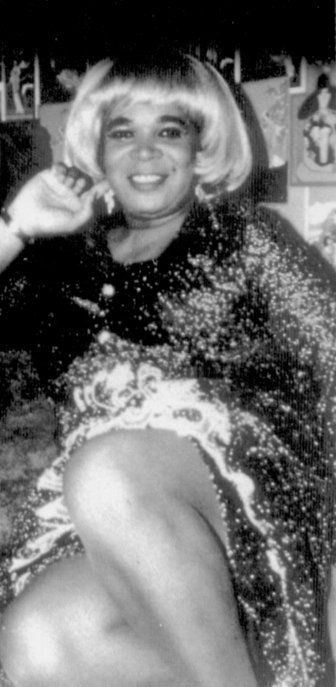 BOBBY MARCHAN. . .LEAD SINGER OF
HUEY SMITH & THE CLOWNS ON ACE (THE HITS. . .ANYWAY!)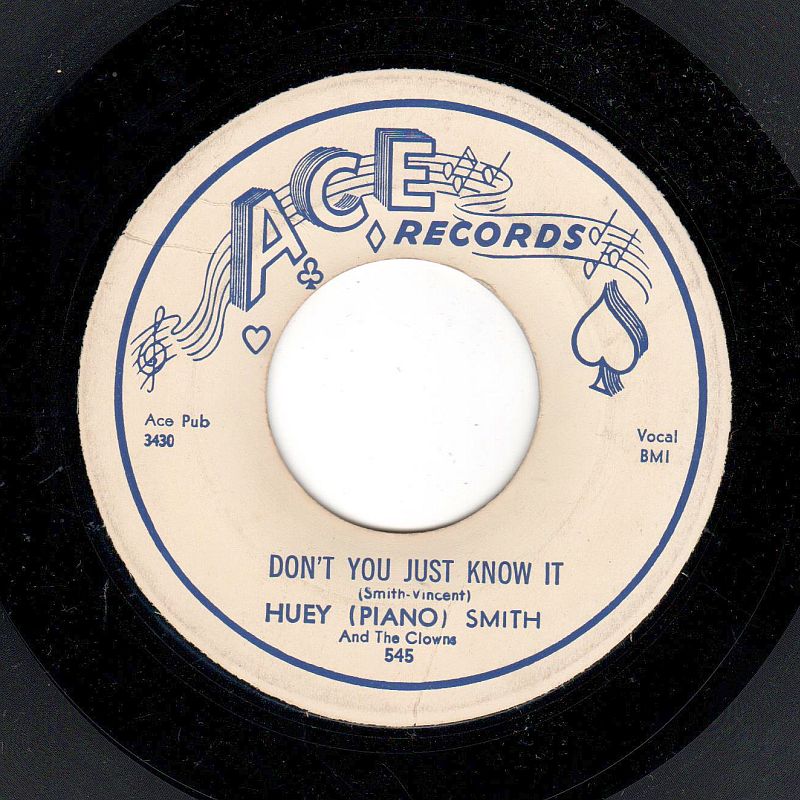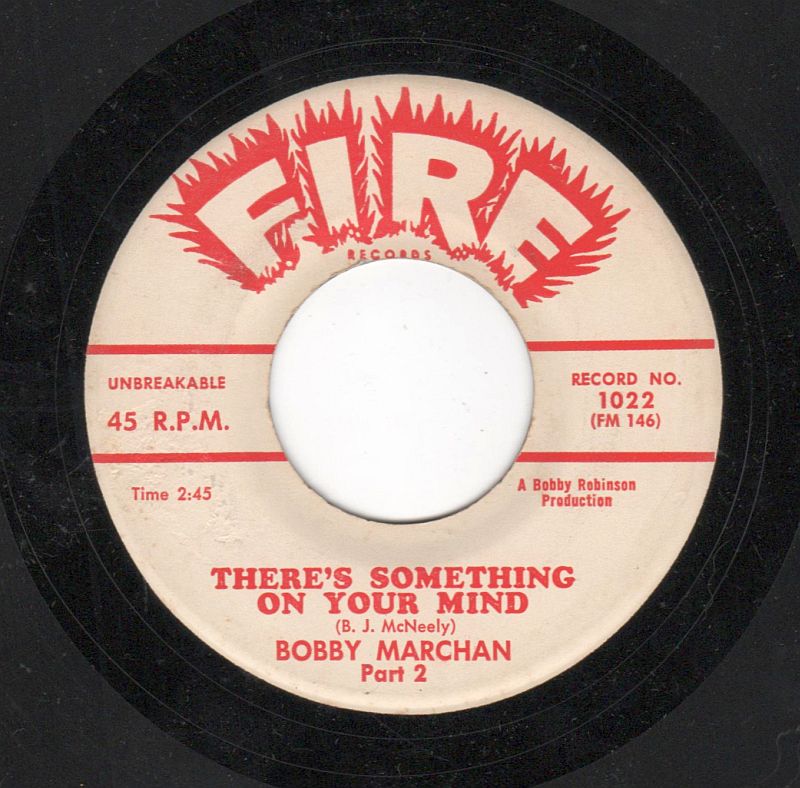 SWALLOWS ON KING, 1951. . .EDDIE RICH (CENTER)
HERMAN "JUNIOR" DENBY (ON RIGHT)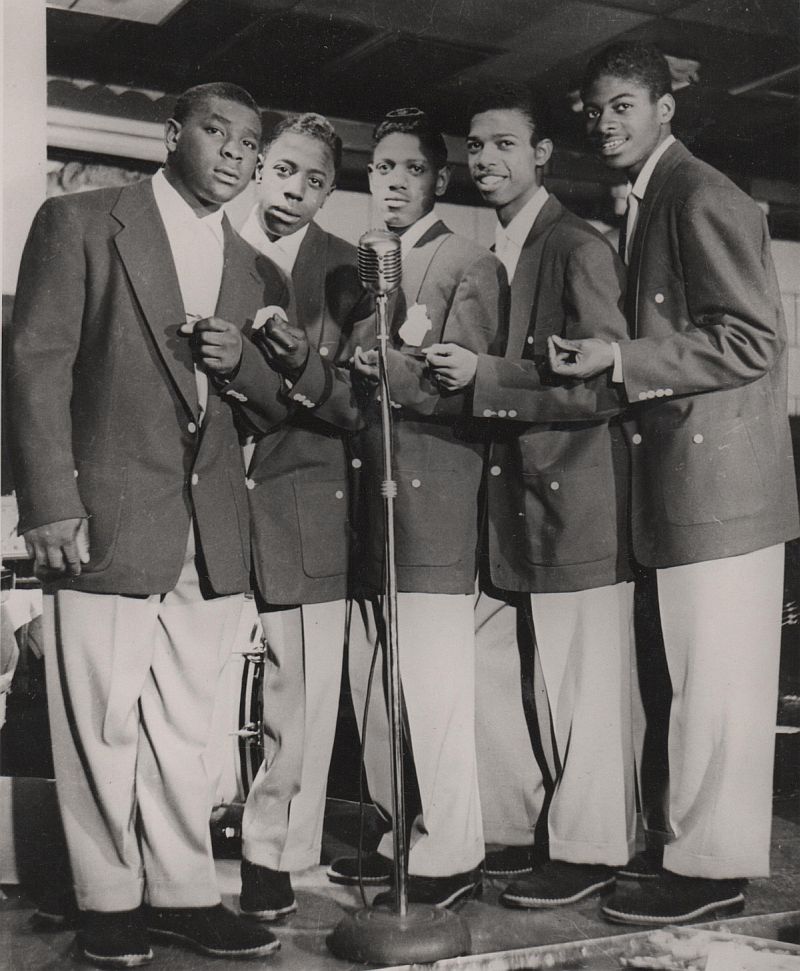 DAVE BRIGATI, LEAD SINGER, ON TOP. . .LATER WITH JOEY DEE
& THE STARLITERS. . .OLDER BROTHER OF EDDIE BRIGATI (RASCALS)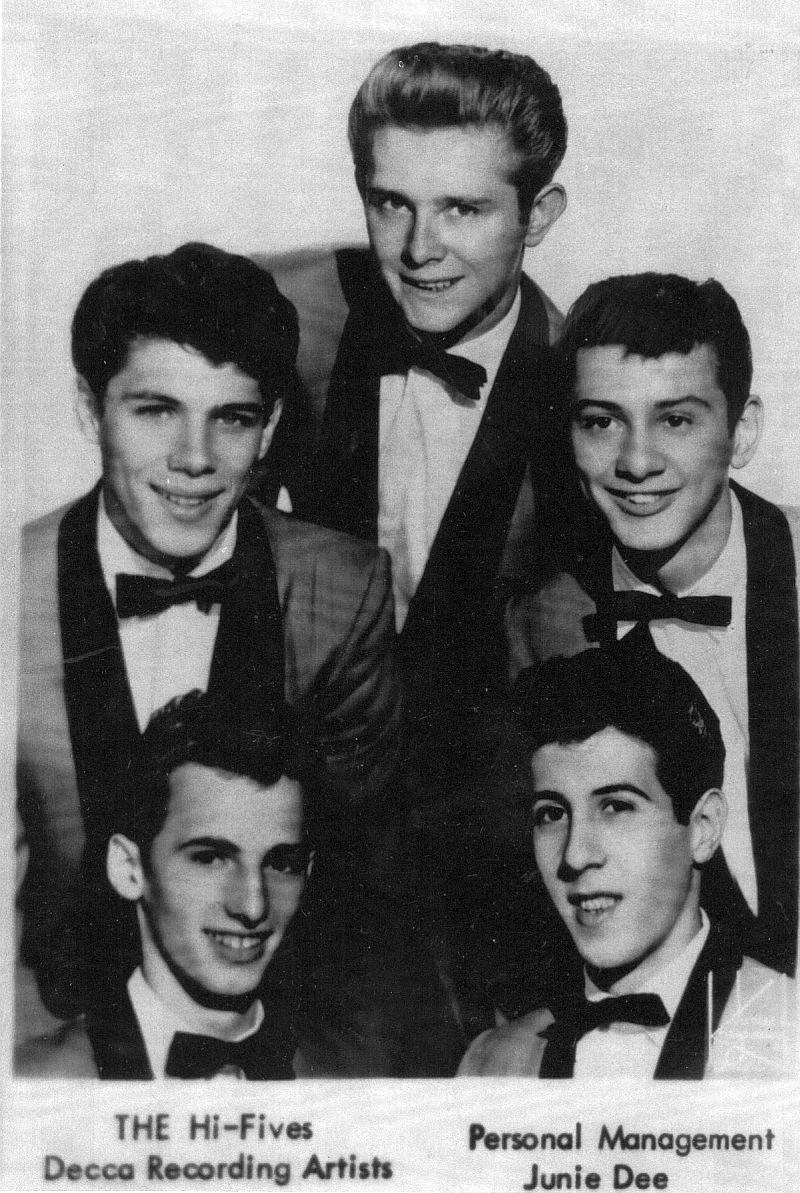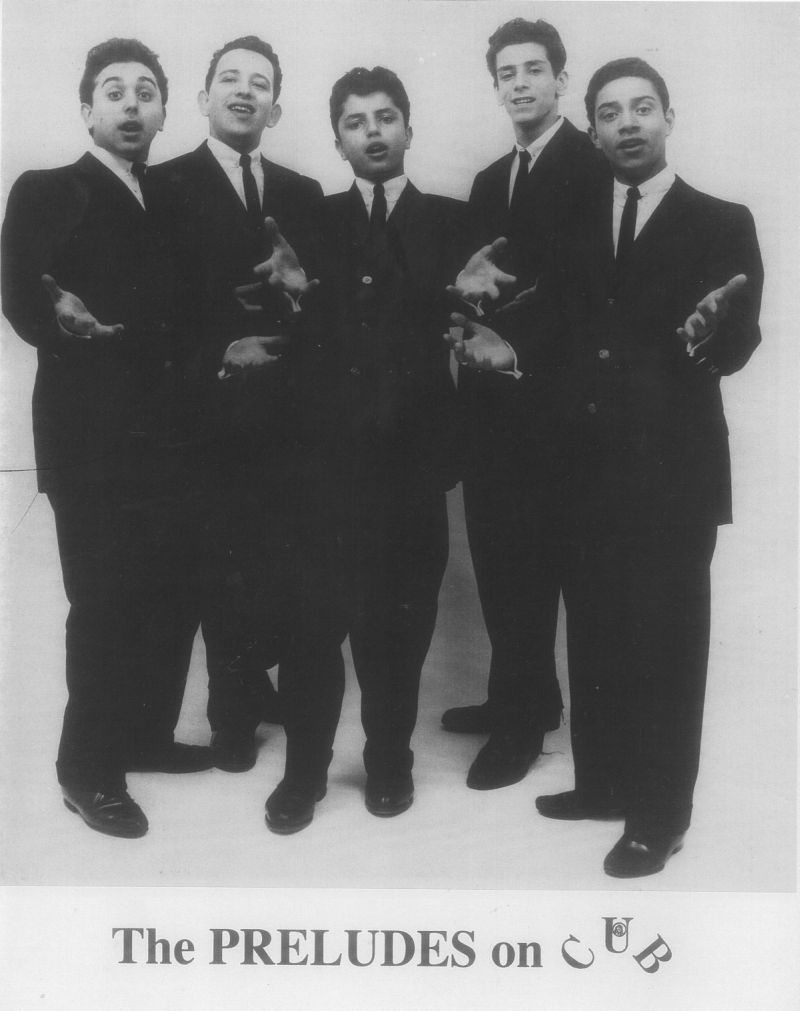 JOHNNY ACE
BLACK AMERICA WENT INTO MOURNING (WHEN HE TOOK HIS
LIFE IN 1954). . .AND MOURNED FOR DECADES!!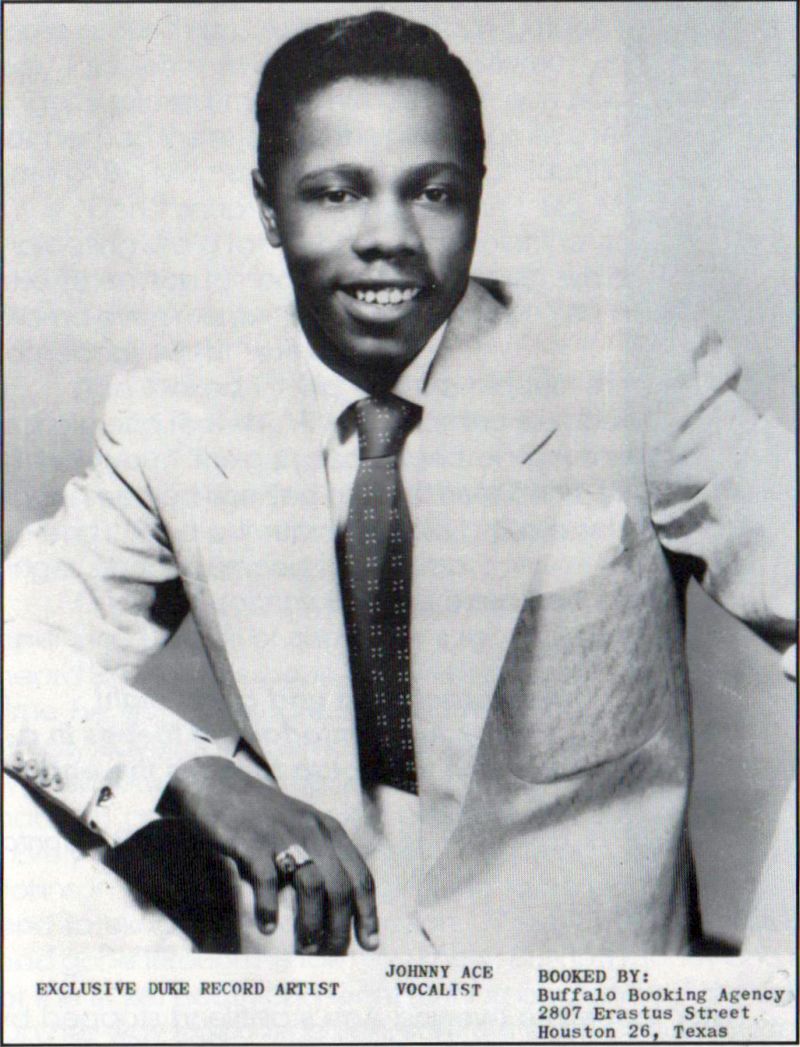 NOT EXACTLY HOW JAY-Z AND BEYONCE TRAVEL TODAY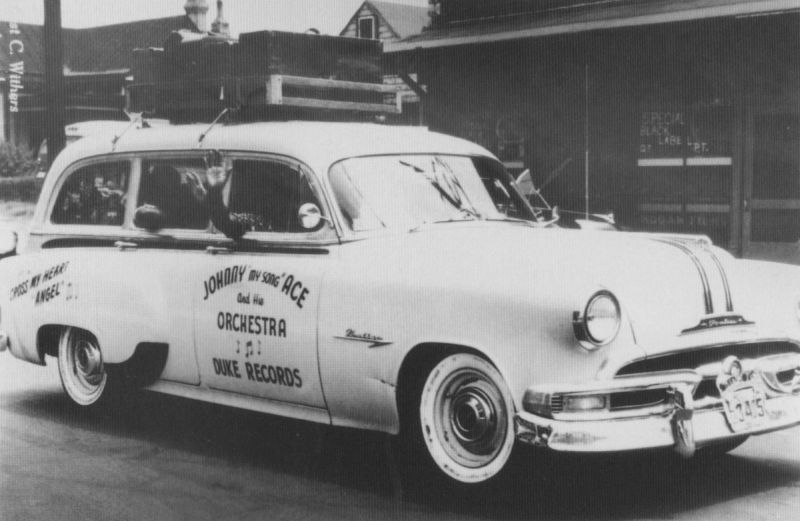 JOHNNY ACE'S FUNERAL
LITTLE RICHARD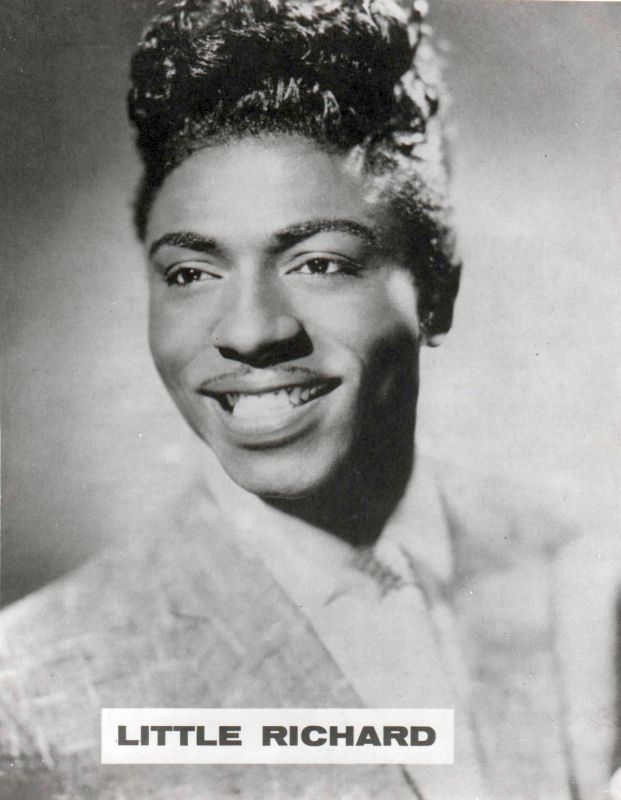 ELVIS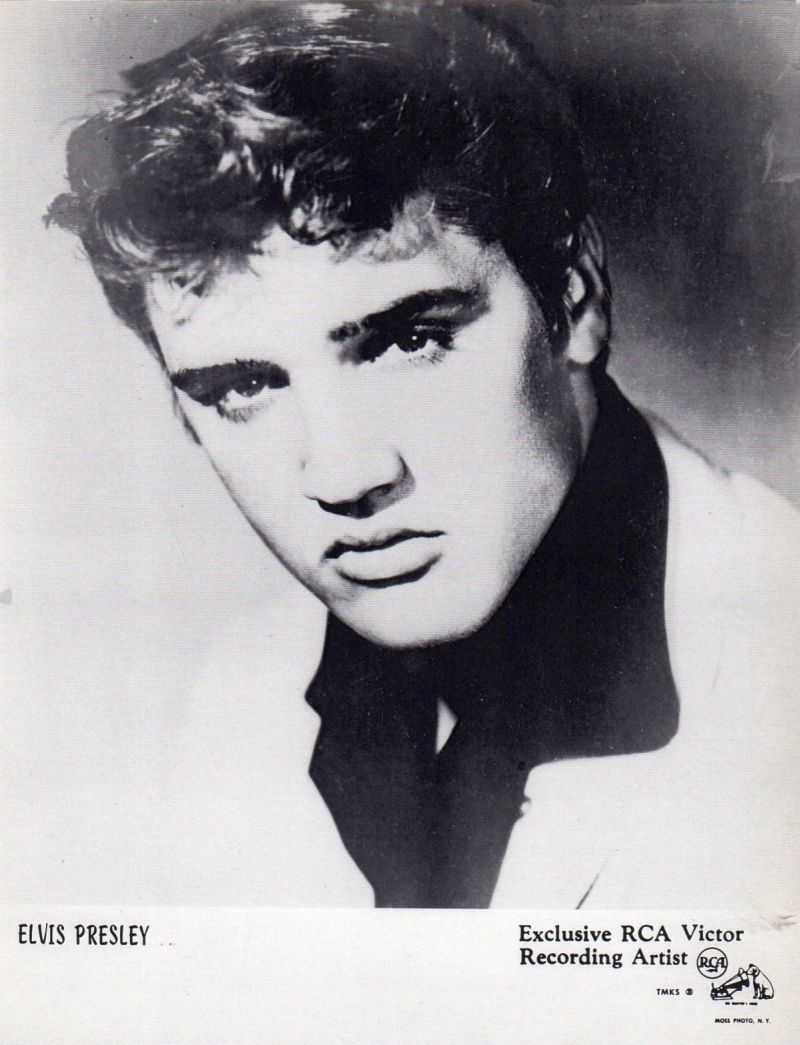 JORDANAIRES. . .USING THESE GUYS ON ALL OR MOST
OF HIS '50s RECORDS MADE A MAJOR DIFFERENCE. . .
HE WAS GREAT BUT THEY MADE HIM SOUND EVEN GREATER!!!
LISTEN TO "I WAS THE ONE" OR "OLD SHEP"
OTIS BLACKWELL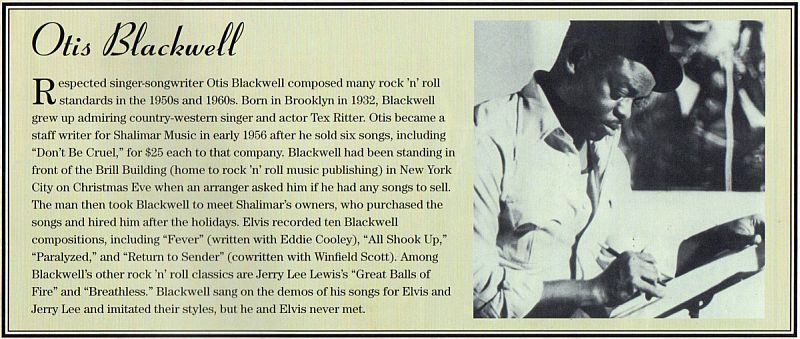 ELVIS & B.B. KING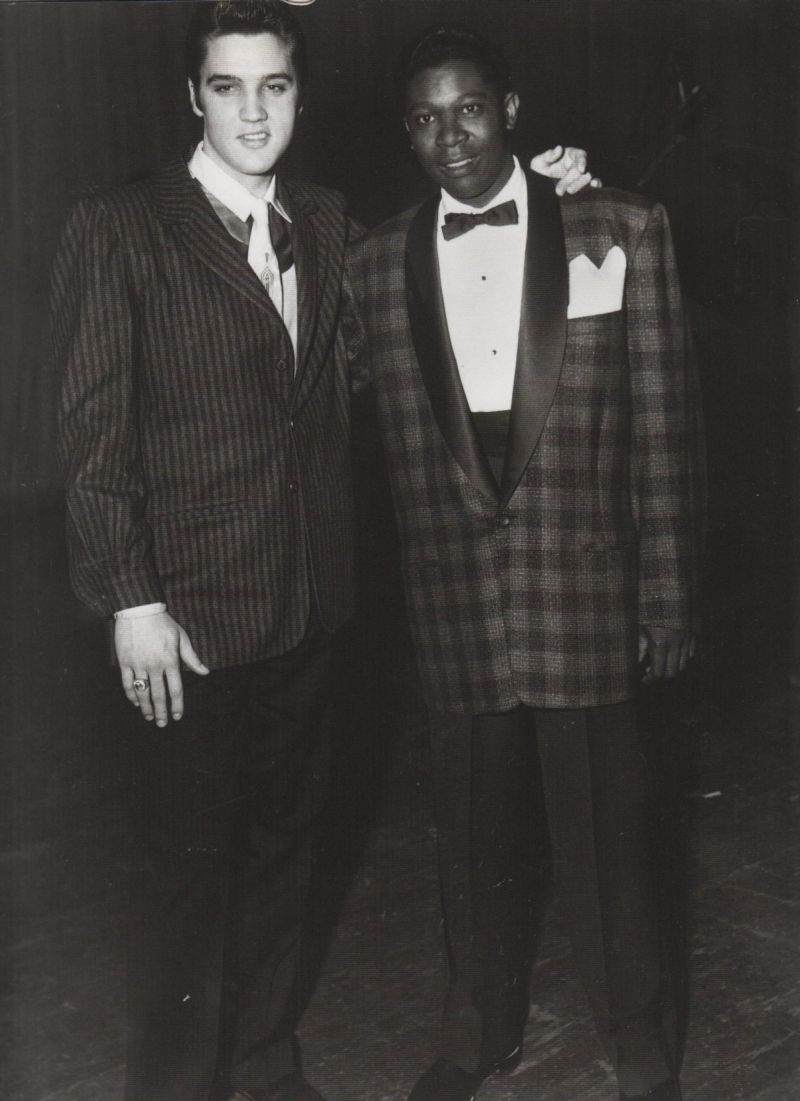 WITH BROOK BENTON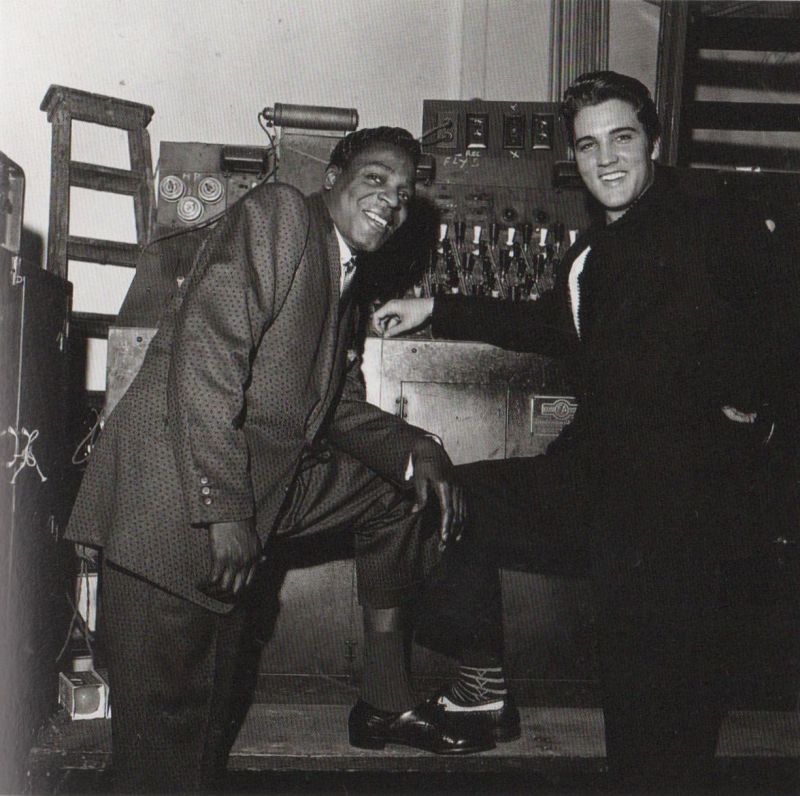 RUFUS THOMAS (AUDITIONING FOR THE CLEVELAND INDIANS)
WITH HIS LABEL MATE ELVIS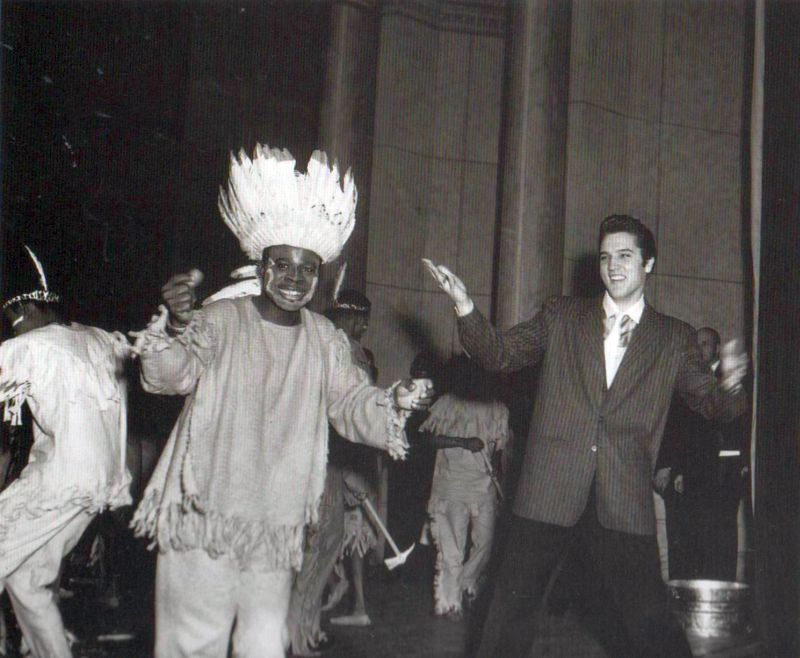 JUNIOR PARKER (LEFT) & BOBBY BLAND (RIGHT). . .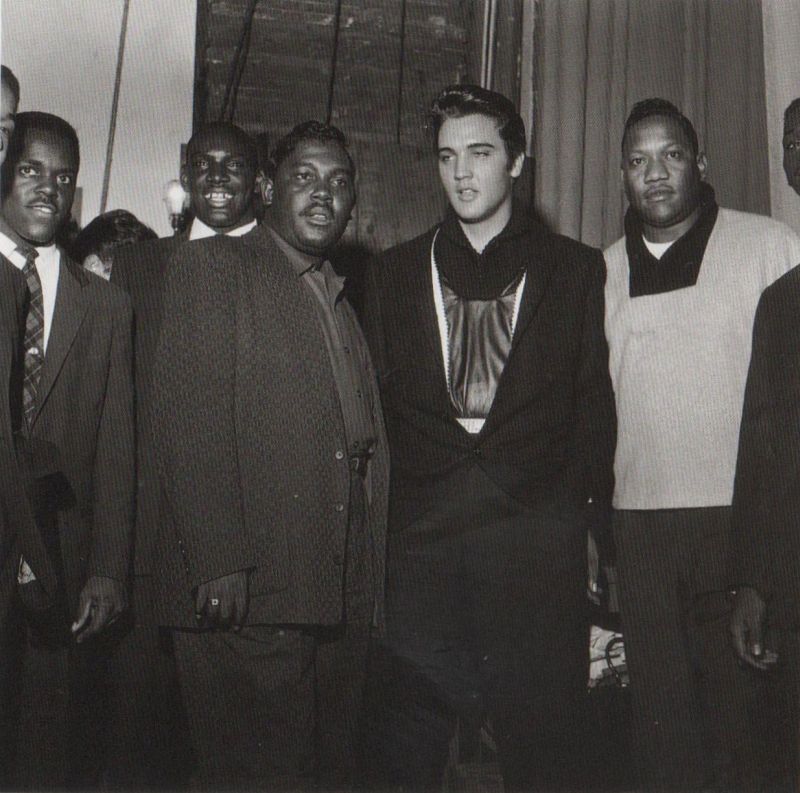 MIKE STOLLER, ELVIS & JERRY LEIBER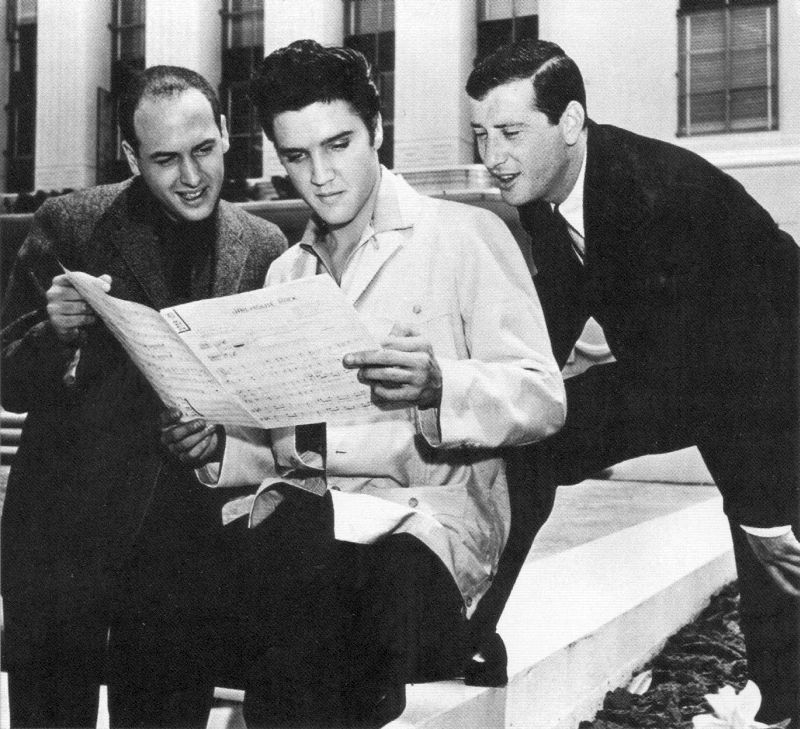 HOWLING WOLF, SINGING, PLAYING AND SHOPPING
(PROBABLY THE BEST GIG HE COULD GET AT THE TIME)
SOLOMON BURKE
"CRY TO ME". . .ONE OF THE GREATEST SOUL RECORDS EVER RECORDED!!!
HERE HE IS DELIVERING IT IN 1962!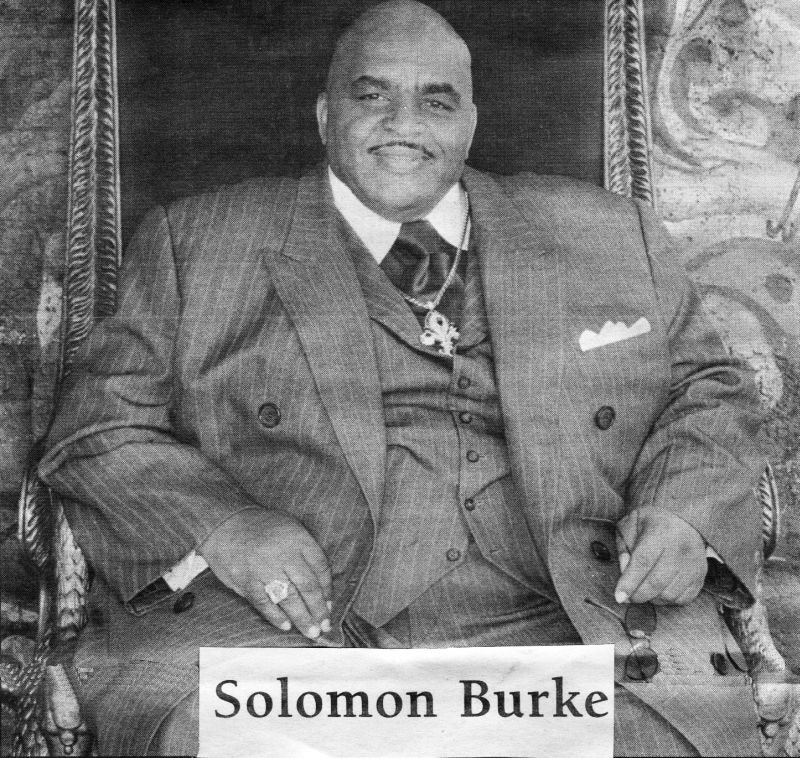 JOHNNY OTIS (LEFT) & DON ROBEY (PEACOCK RECORDS)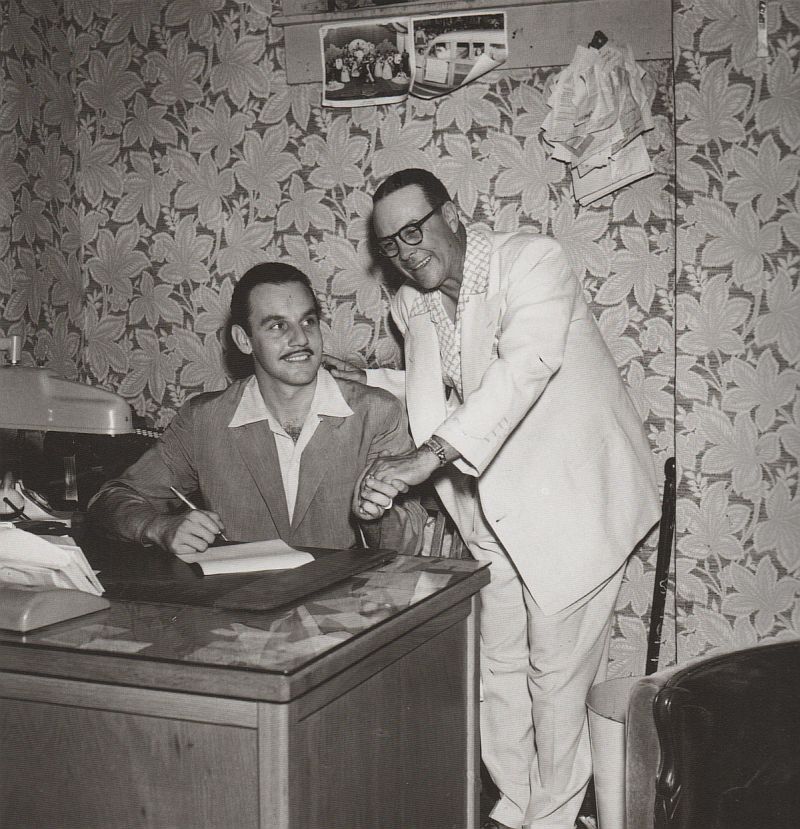 "IF IT'S NOT A HIT I'LL EAT MY HAT" DON ROBEY, 1957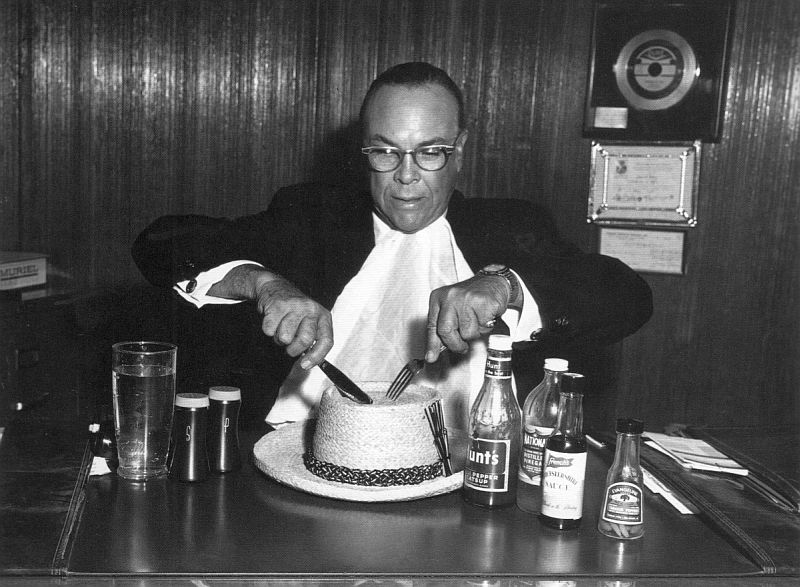 UNLIKELY OWNERS OF STAX: BROTHER & SISTER. . . . .
JIM STEWART (ST) & ESTELLE AXTON (AX) = STAX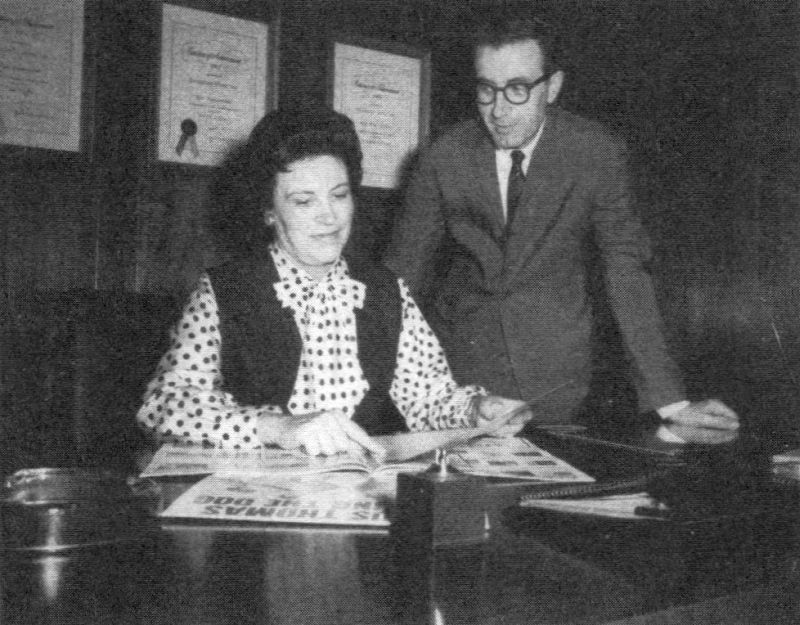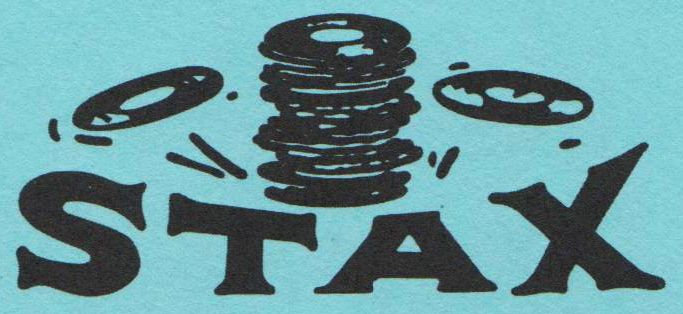 CARLA THOMAS. . .SHE COULD WRITE & SING!
WHAT A TALENT!
STAX IN ITS PRIME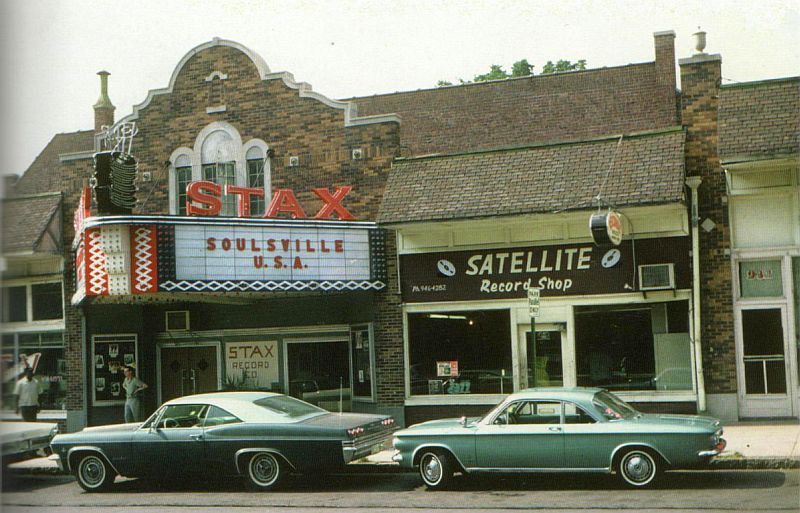 OTIS REDDING WITH HIS TRAVELING BAND, THE BAR-KAYS
STAX IN RUINS, LATE 70's. . .
BEFORE THEY REBUILT THE STUDIO INTO TODAY'S MUSEUM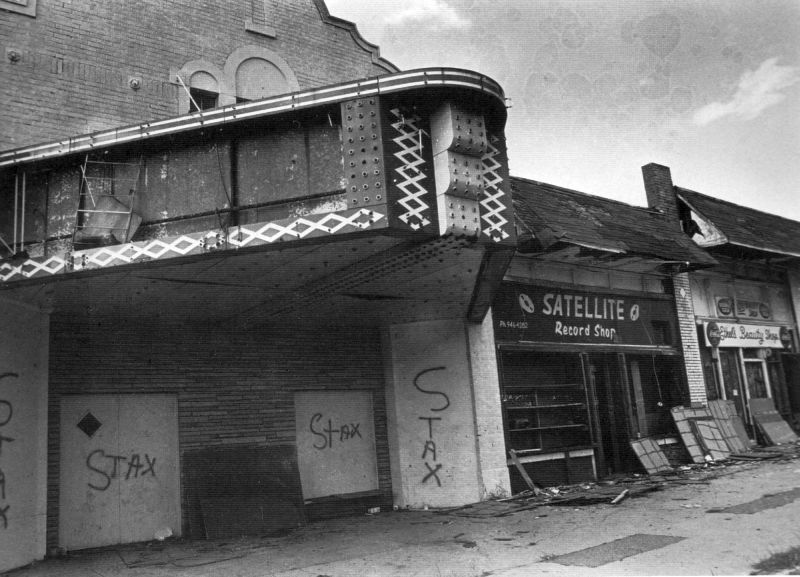 MEANWHILE ACROSS TOWN. . . . .ANOTHER MUSICAL EARTHQUAKE
IS ABOUT TO OCCUR!
AL GREEN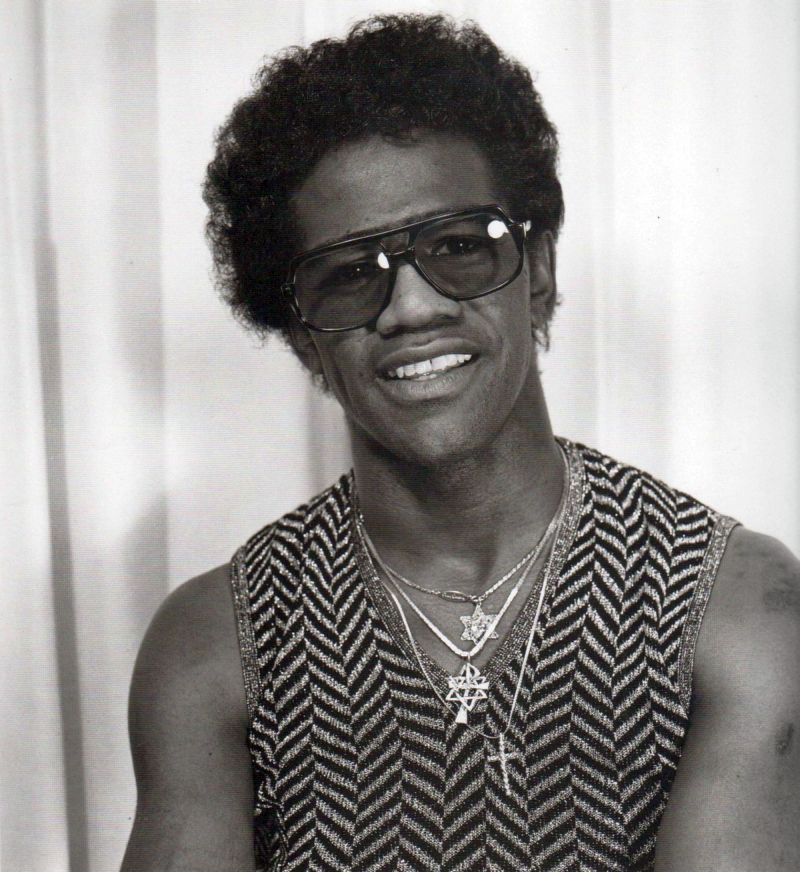 WILLIE MITCHELL. . .THE GENIUS BEHIND AL GREEN. . .
HE RECOGNIZED THE TALENT. . .BROUGHT HIM TO MEMPHIS
& MOLDED HIM INTO THE SUPERSTAR HE BECAME. . .
I MET WILLIE IN '72 AND HAD FUN TALKING ABOUT HIS
RECORDS WITH THE 4 KINGS ON STOMPER TIME. HE LOVED IT!
THE PRISONAIRES AT HOME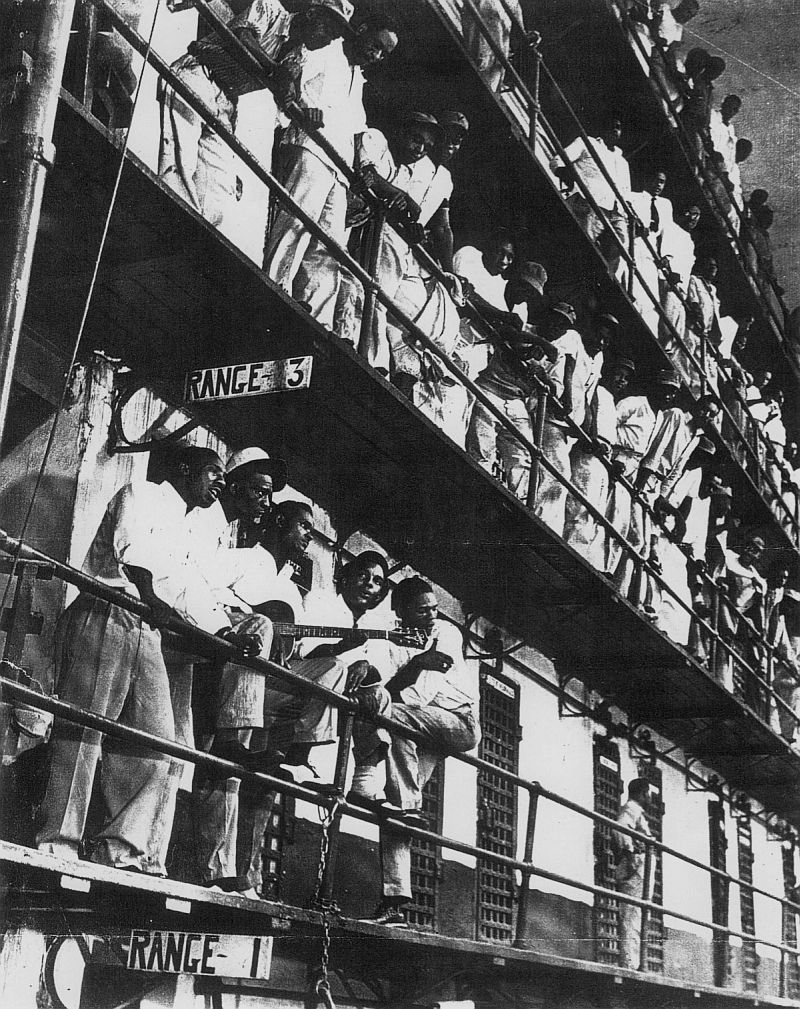 PRISONAIRES AT TENNESSEE GOVERNOR'S MANSION, 1953
WITH YOUNG BOB CLEMENT (FUTURE U.S. CONGRESSMAN)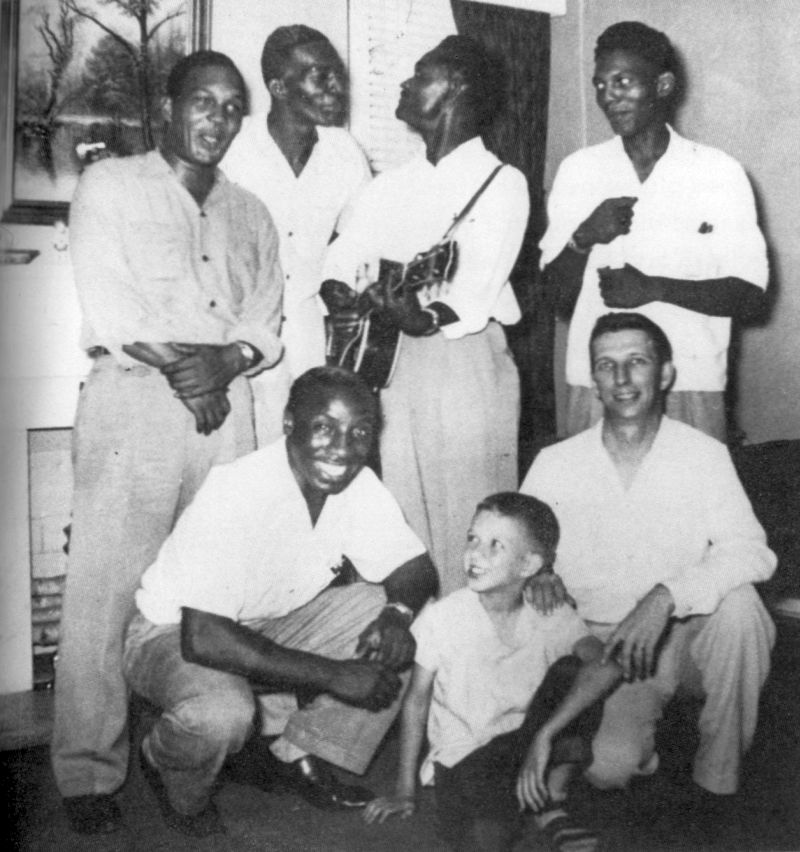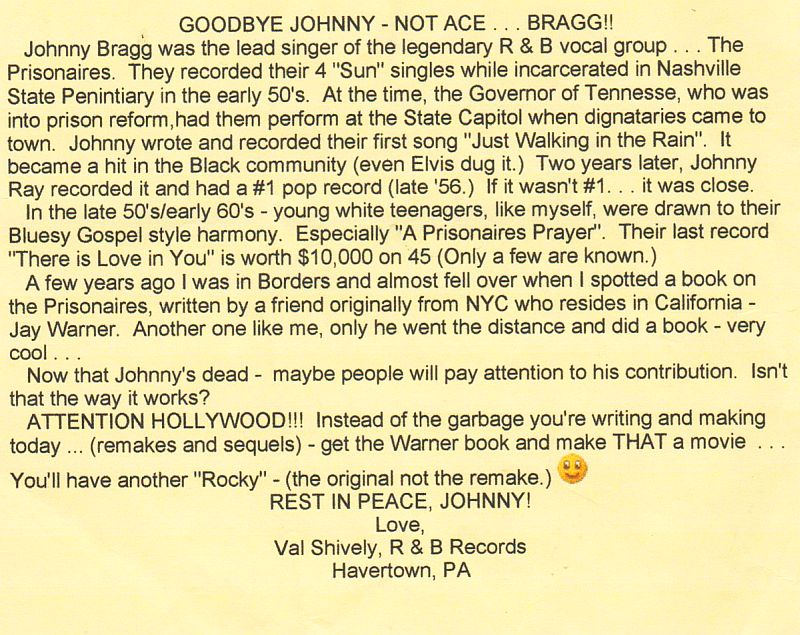 THE 4 DUKES ON DUKE
"CRYING IN THE CHAPEL"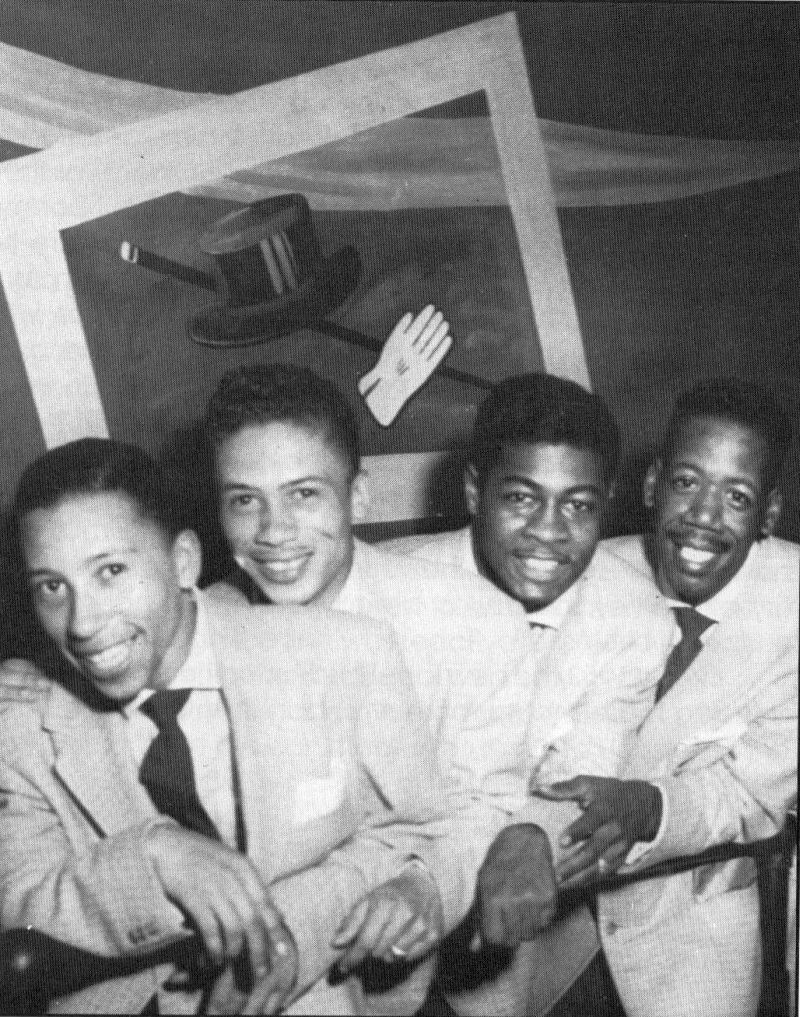 WANT A TREAT? LISTEN TO THESE GUYS SING. . .THEY RECORDED
FOR MGM AND KING. . .LOOKS ARE DECEIVING!
THE SWANEE RIVER BOYS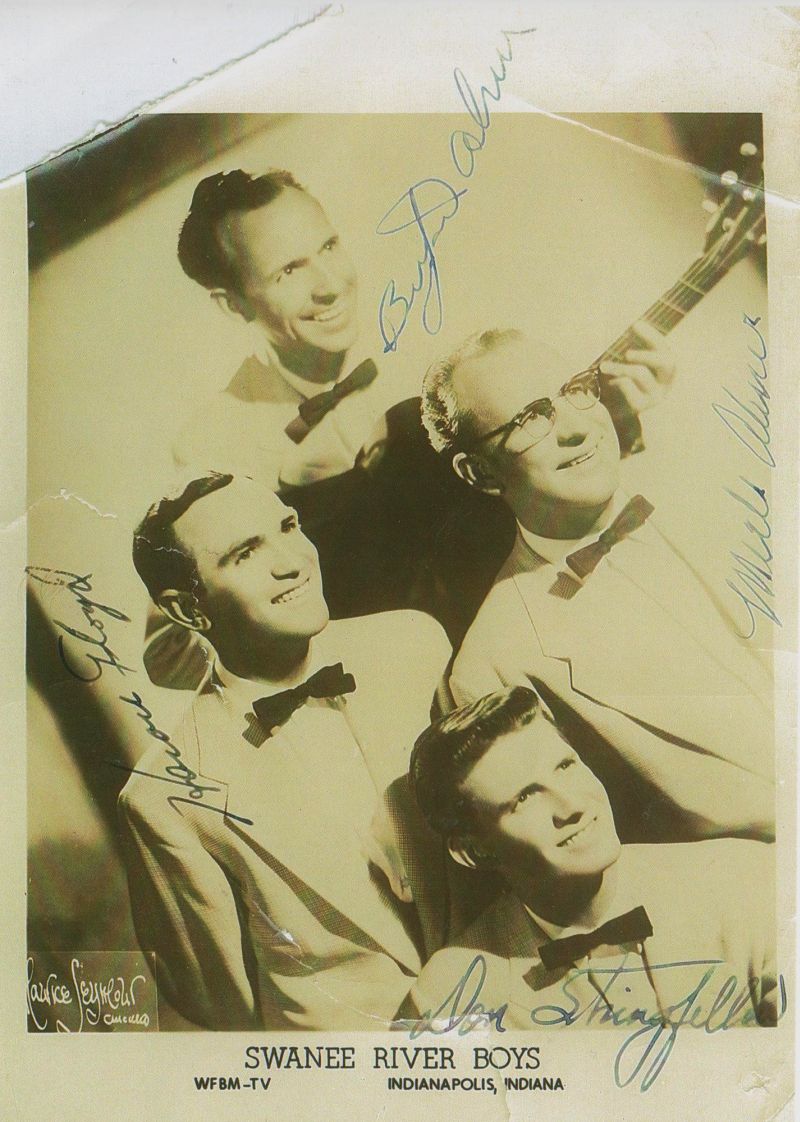 THE CHARTS
5 JETS ON DELUXE. . .FINALLY GETTING THEIR JUST DUES
(BILLY DAVIS, TOP RIGHT) THIS IS WHAT THEY GOT
FOR THEIR CAREER ON DELUXE. . .
BREAKFAST!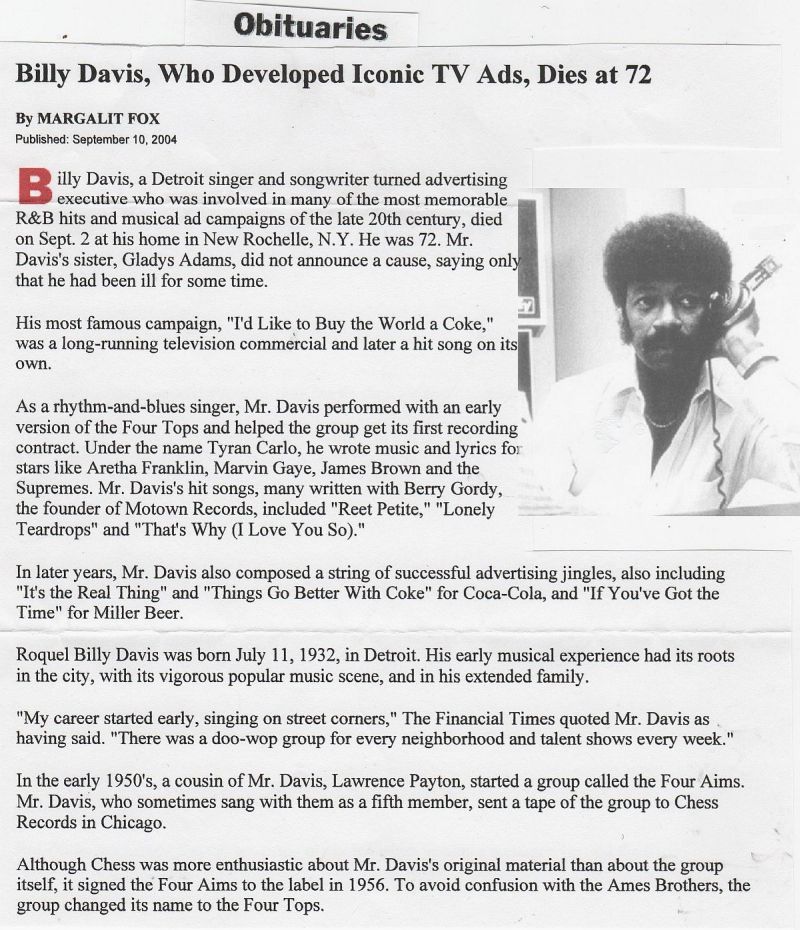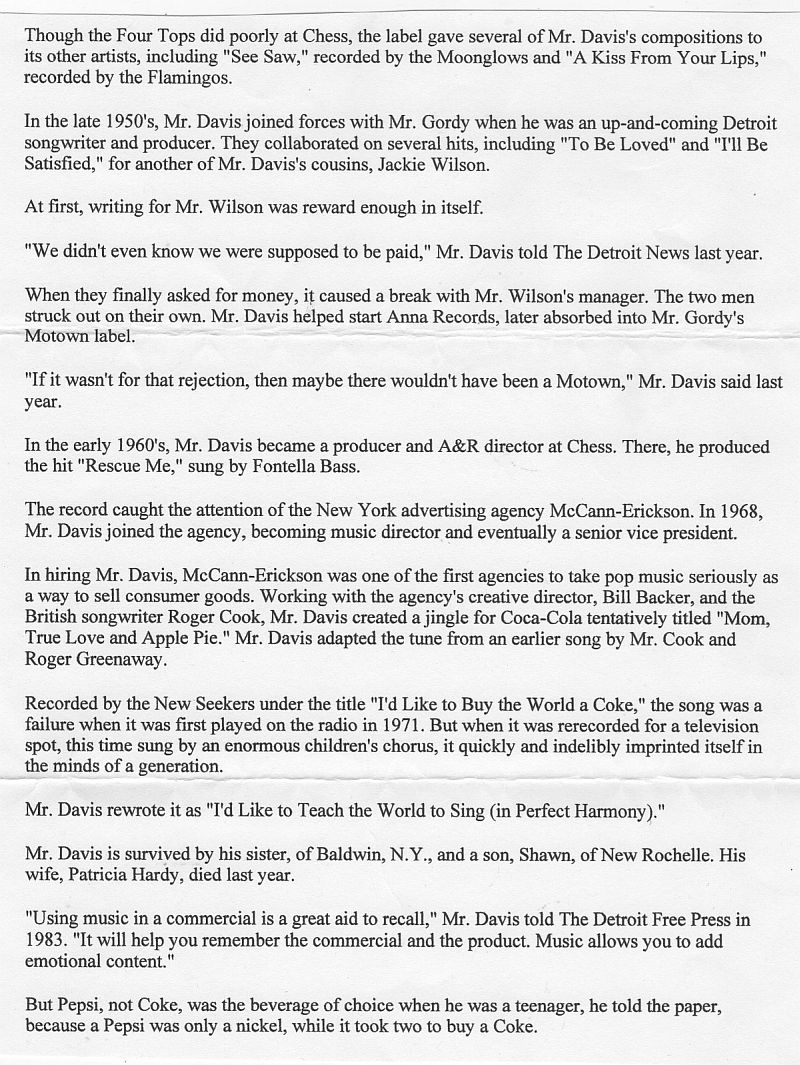 HANK WILLIAMS
THE ABSOLUTE KING OF COUNTRY MUSIC!
BAR NONE!!!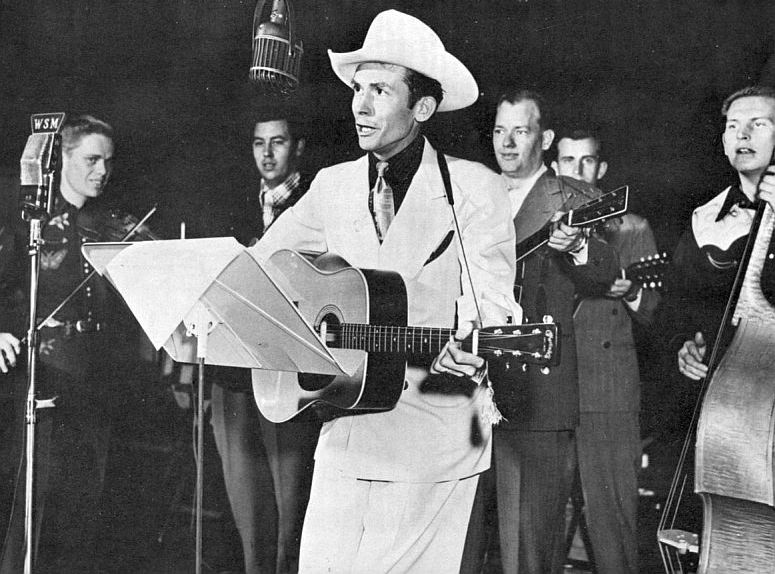 JERRY LEE LEWIS
1957 MEMPHIS EXPLOSION!!
★ OUTRAGEOUS TALENT ★
WITH ALL HIS ISSUES. . . HE'S STILL ALIVE. GO FIGURE!!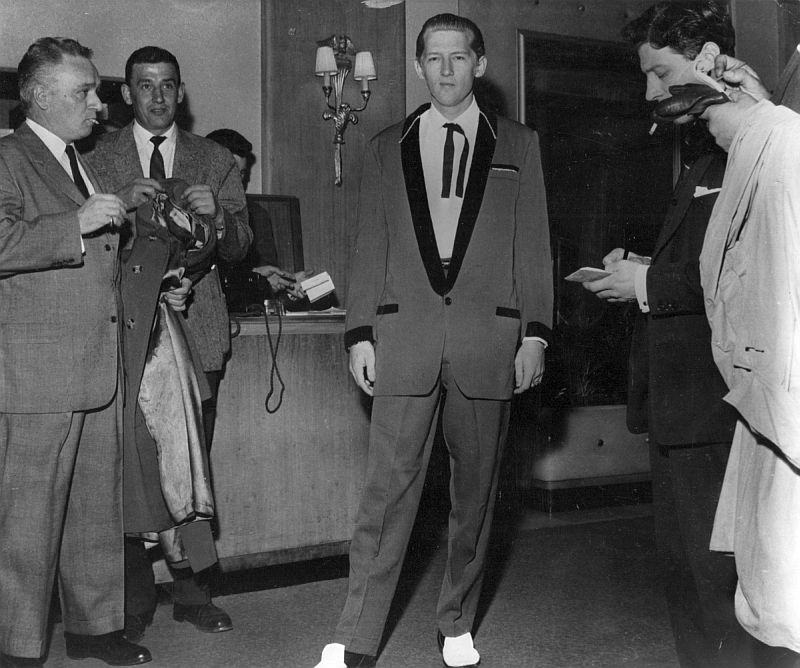 MR & MRS JERRY LEE LEWIS, 1958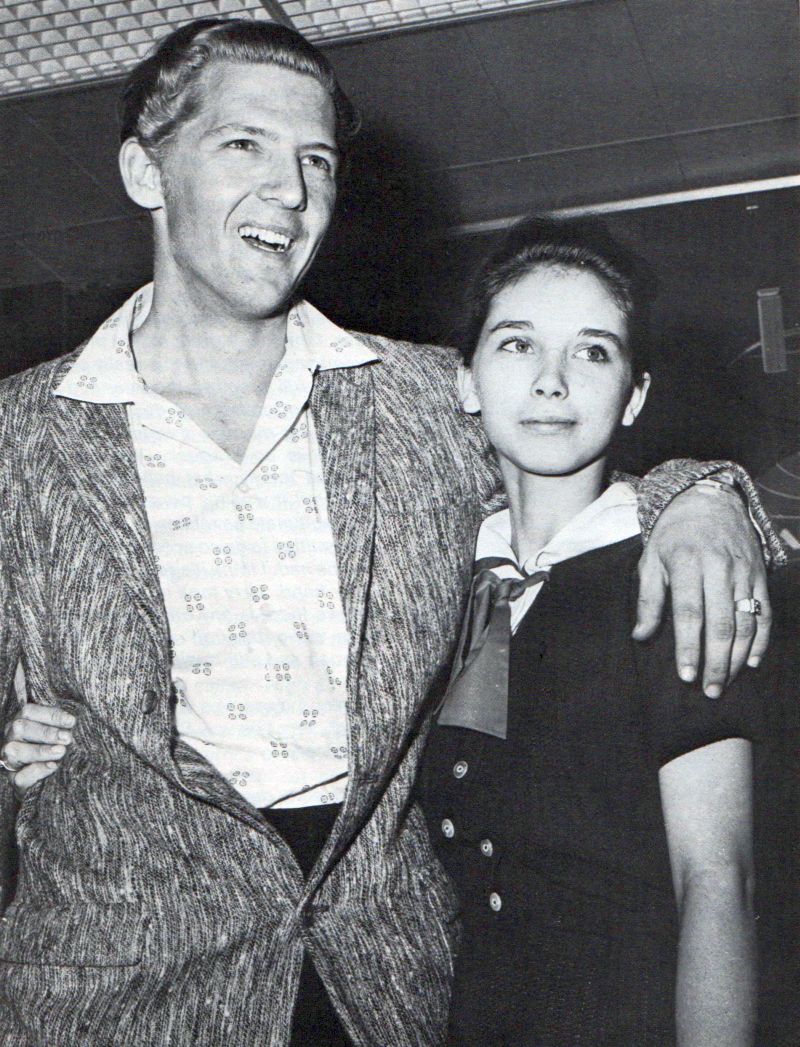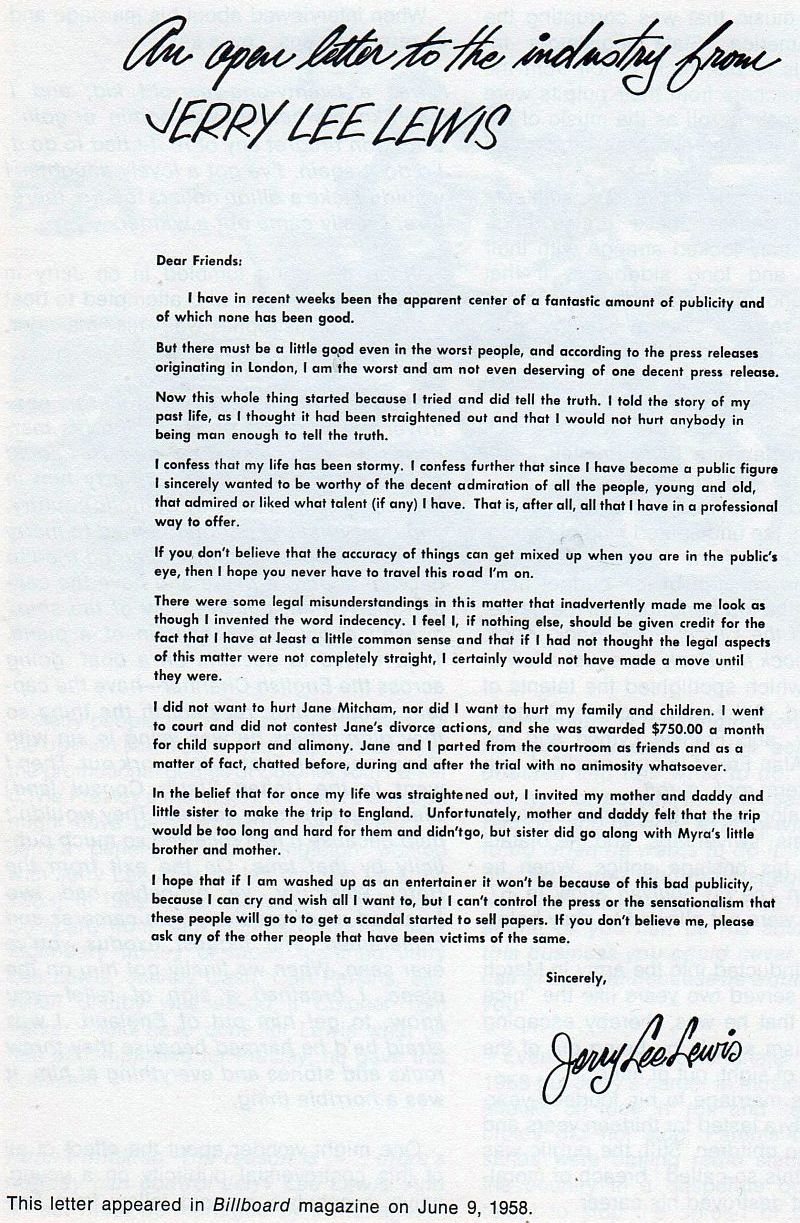 -----------------------------------------------------------------------------------------------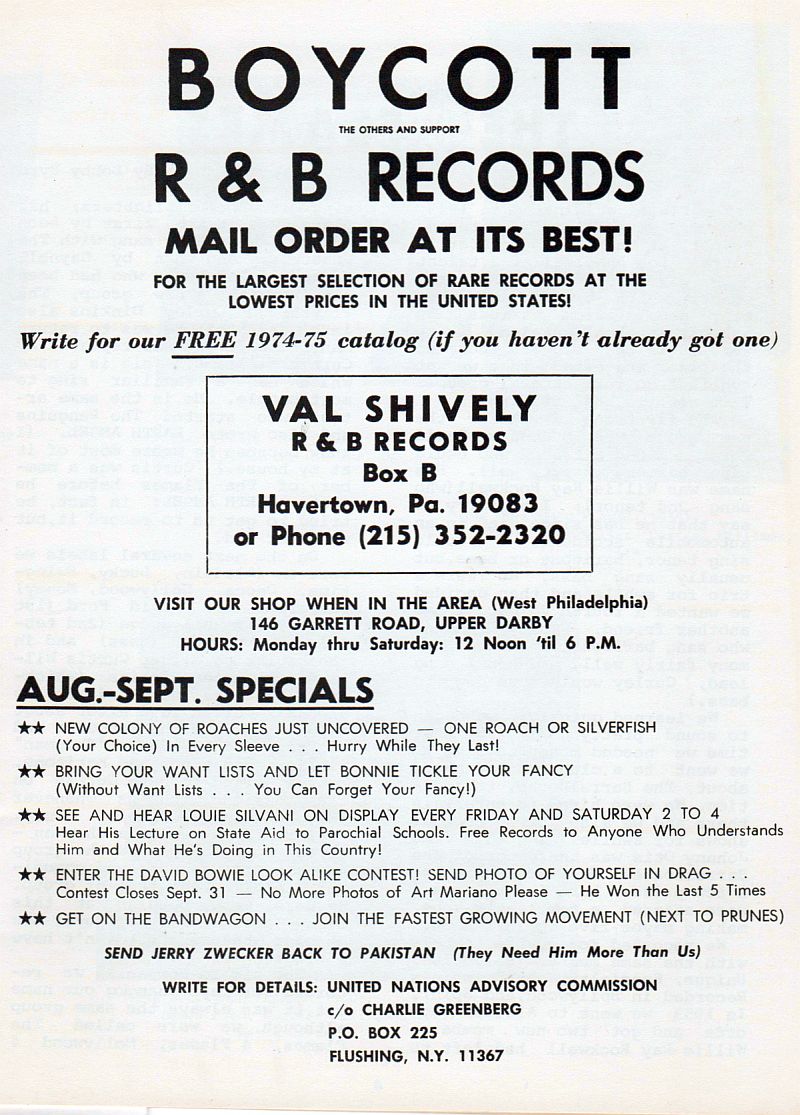 -----------------------------------------------------------------------------------------------


THE GOOD OLD DAYS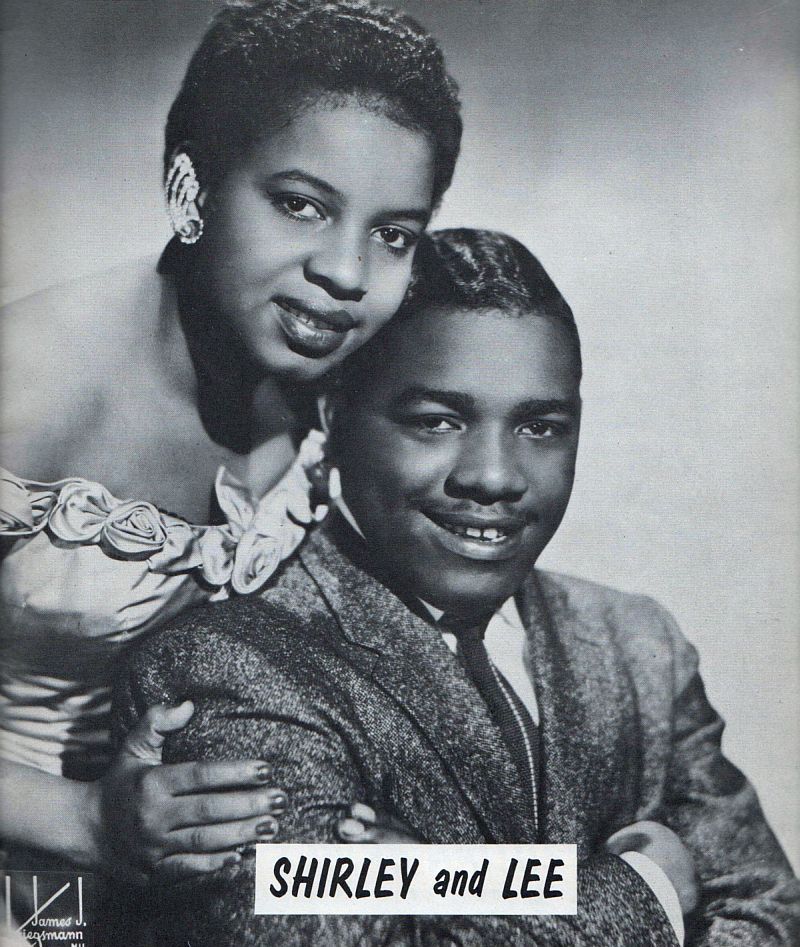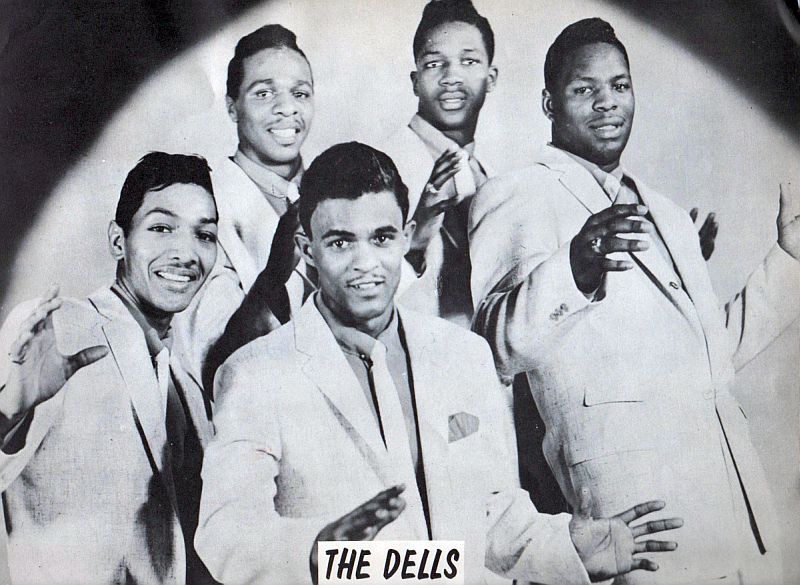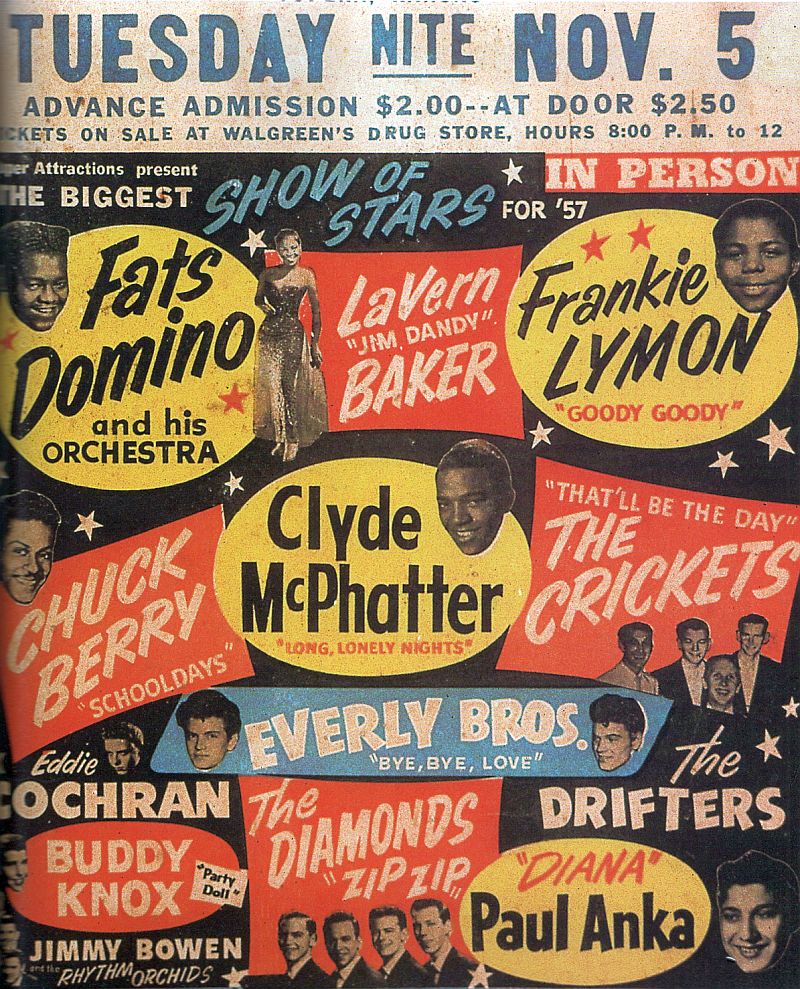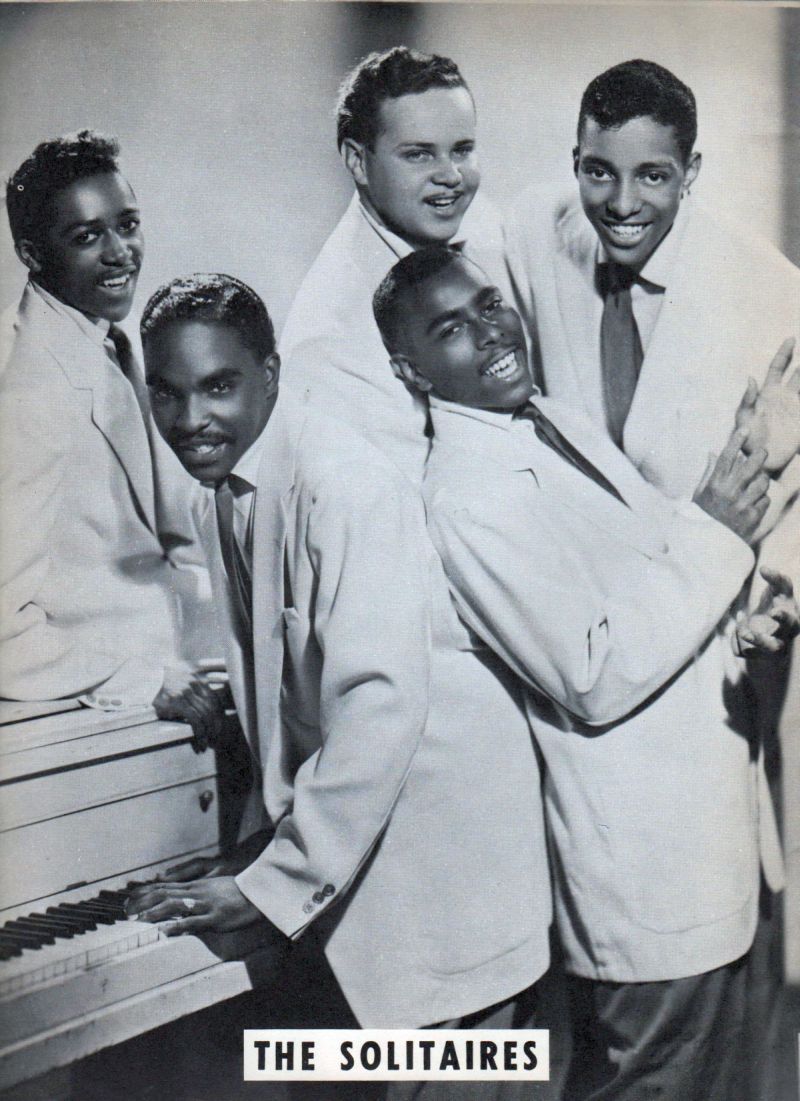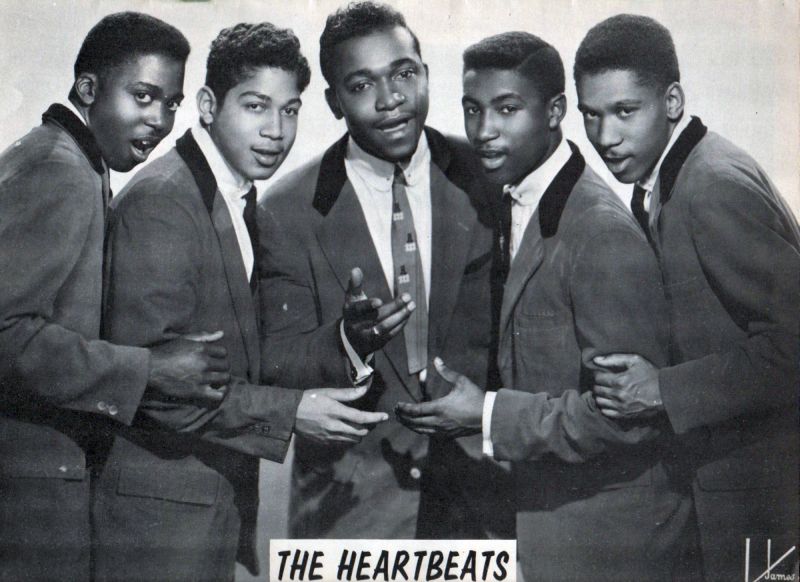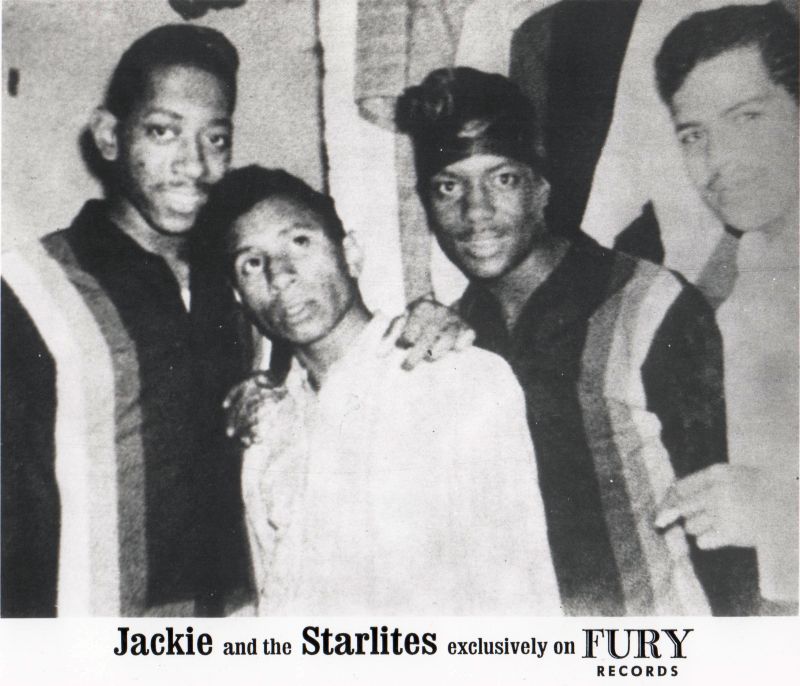 LOS ANGELES DJ JOHNNY OTIS GETS THE LATEST
FROM DOOTSIE WILLIAMS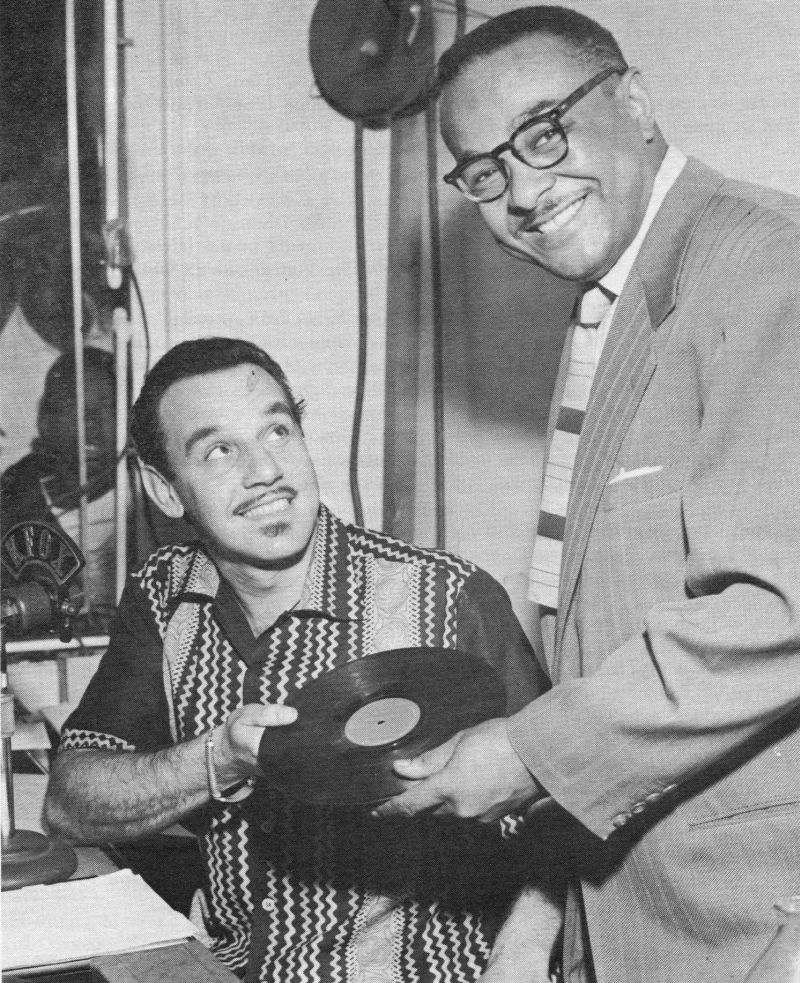 THE TURBANS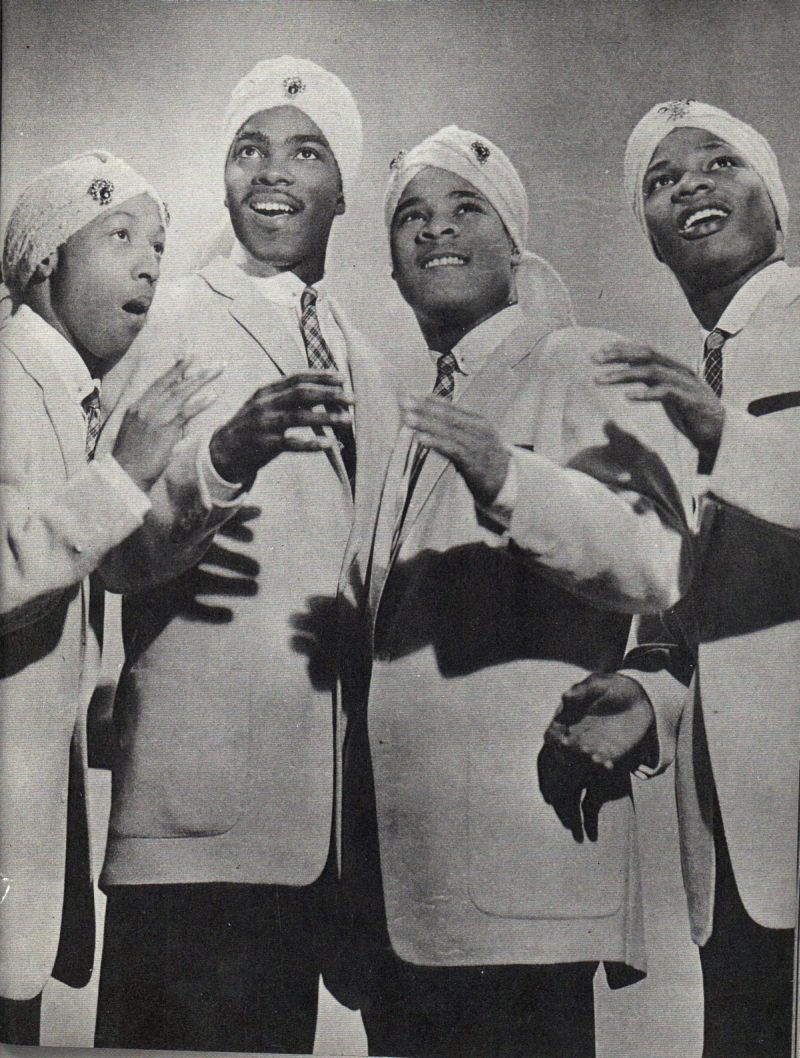 -----------------------------------------------------------------------------------------------


FRANKIE LYMON & GEORGE GOLDNER




"GEORGE, WHAT DO YOU MEAN. . .SEE MORRIS FOR THE MONEY
I THOUGHT YOU OWNED THE LABEL. . ." FRANKIE
DO YOU KNOW WHAT'S MISSING FROM THIS PICTURE?
(SEE BELOW)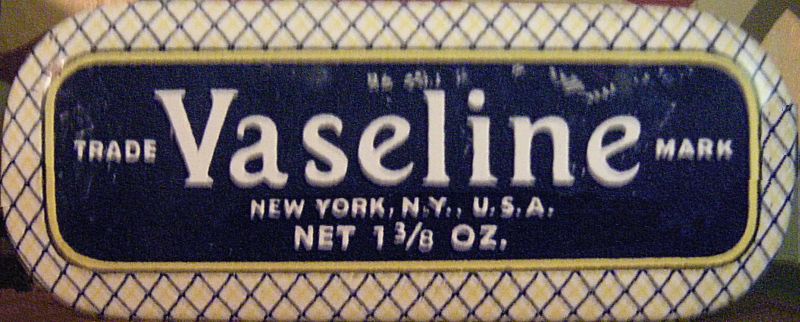 -----------------------------------------------------------------------------------------------


THE RE-VELS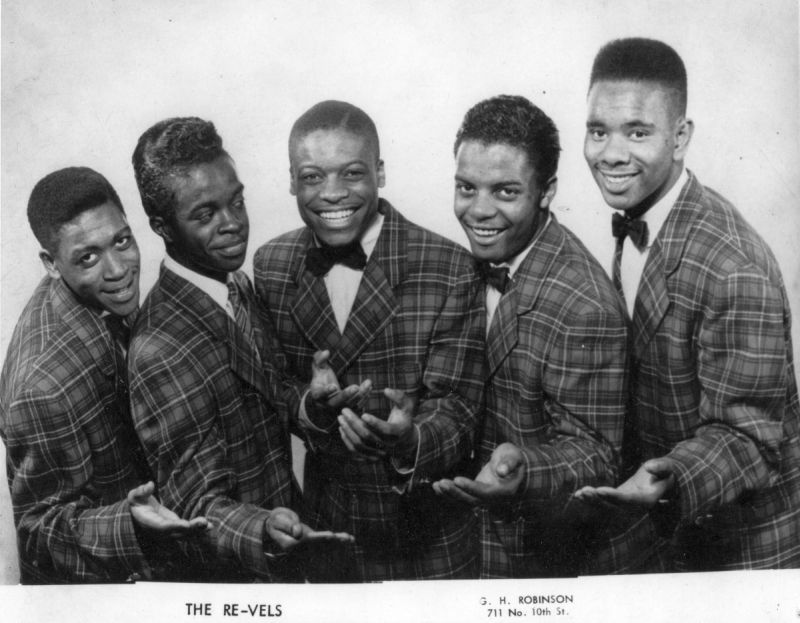 THE ELEGANTS ABOUT TO HIT PAYDIRT AND GO NUMBER 1
IN THE COUNTRY WITH "LITTLE STAR"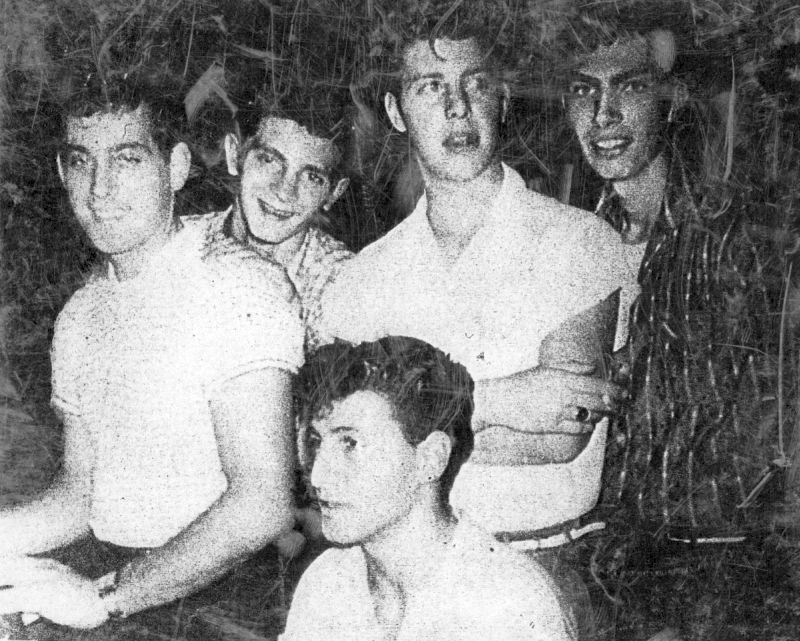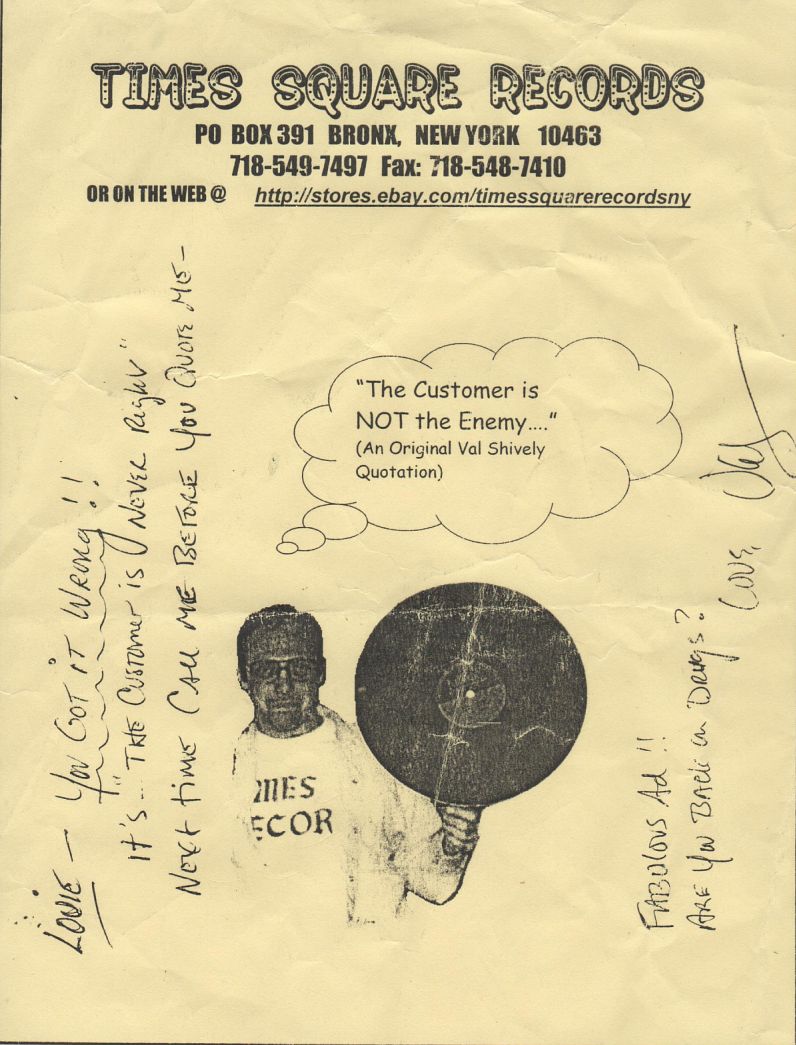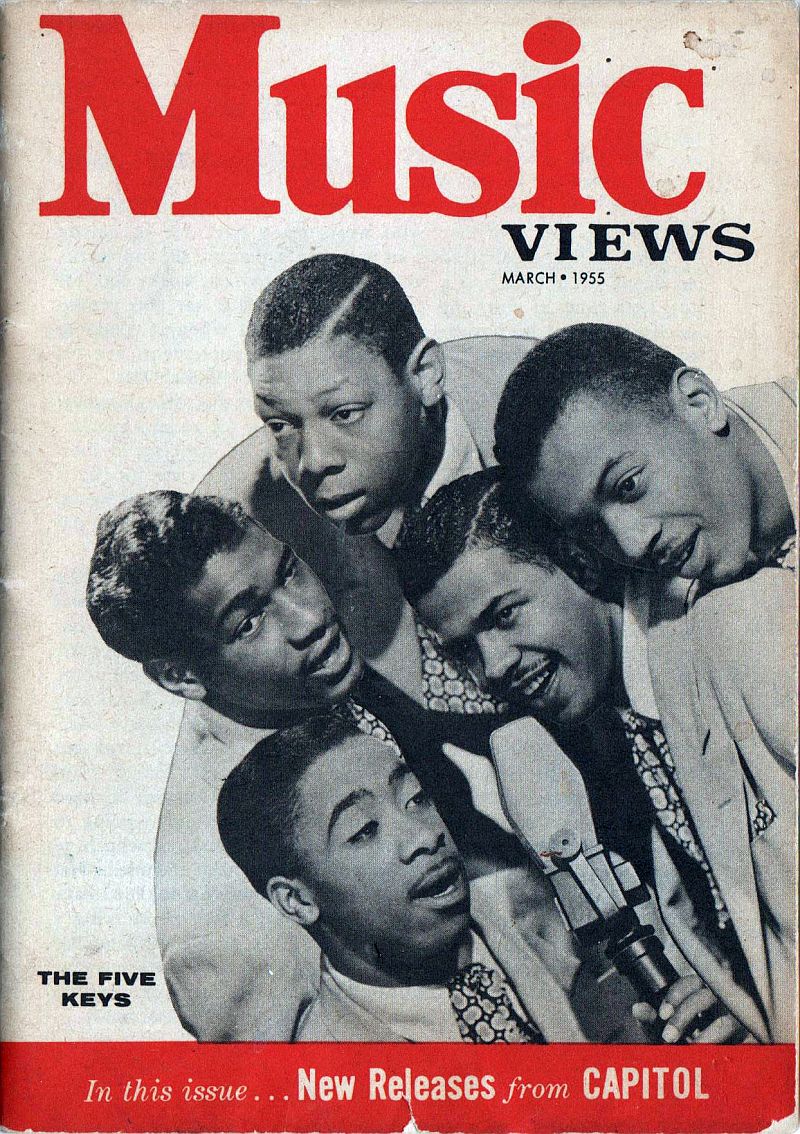 LEWIS LYMON & THE TEEN CHORDS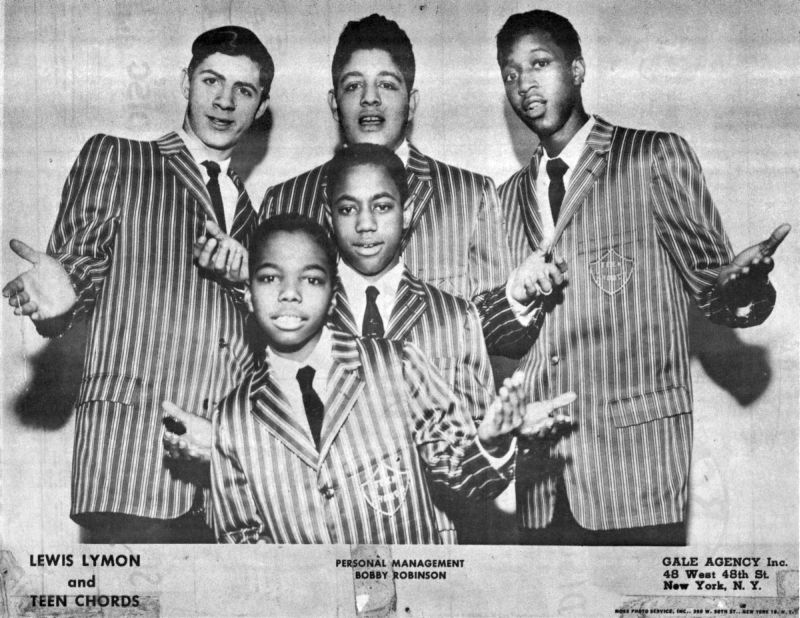 THE CO-EDS ON OLD TOWN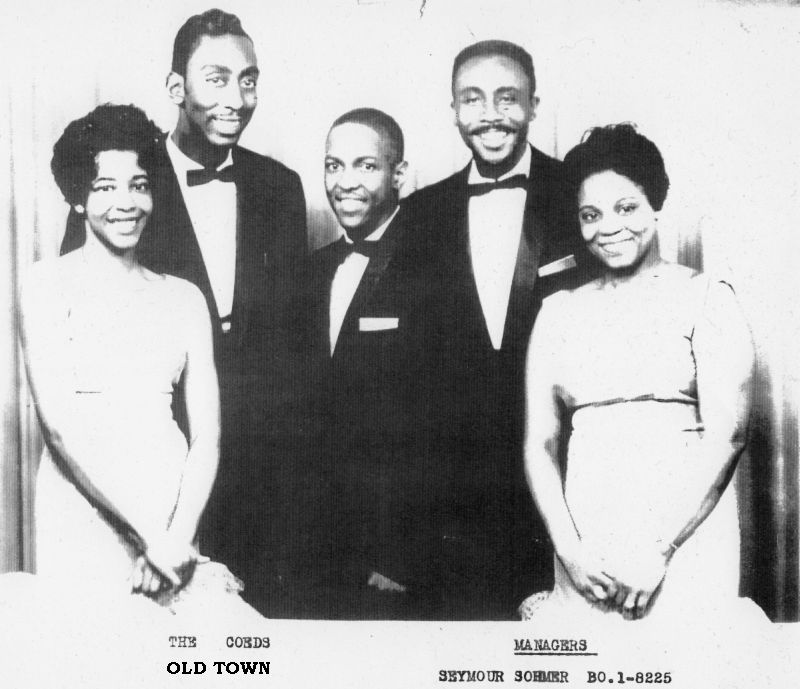 PHILLY FAVORITES. . .YVONNE MILLS/SENSATIONS, CIRCA 1955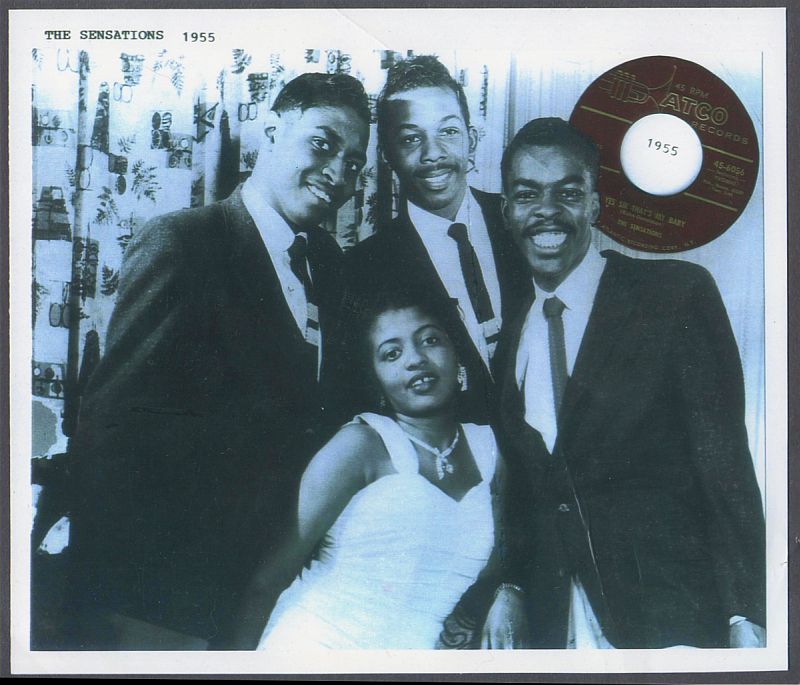 YVONNE BAKER & THE SENSATIONS, EARLY 60's
MUSIC, MUSIC, MUSIC/LET ME IN
RAJAHS RECORDING "I FELL I LOVE" ON KLIK
THE TEEN KINGS. LEFT-TO-RIGHT: JAMES KEITH, LEVESTER LITTLES,
TOMMY KEITH, DRUMMER UNKNOWN, JOHNNY HARRIS (SAX),
WALTER "BUSTER" LOCKMAN, RON BROWN,
BASS UNKNOWN, PHOTO TAKEN JULY 1957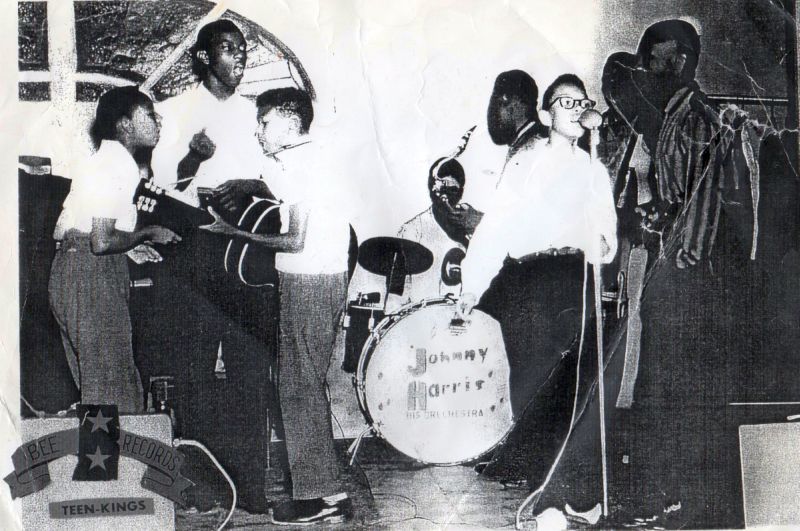 BREAKFAST OF CHAMPIONS
FORGET BABE RUTH. . .HERE'S THE GREATEST
BASEBALL PLAYER OF ALL TIME: ARTHUR LEE MAYE!
WHY. . .BECAUSE HE MADE GREAT GROUP RECORDS
WHEN HE WASN'T ON THE FIELD!!!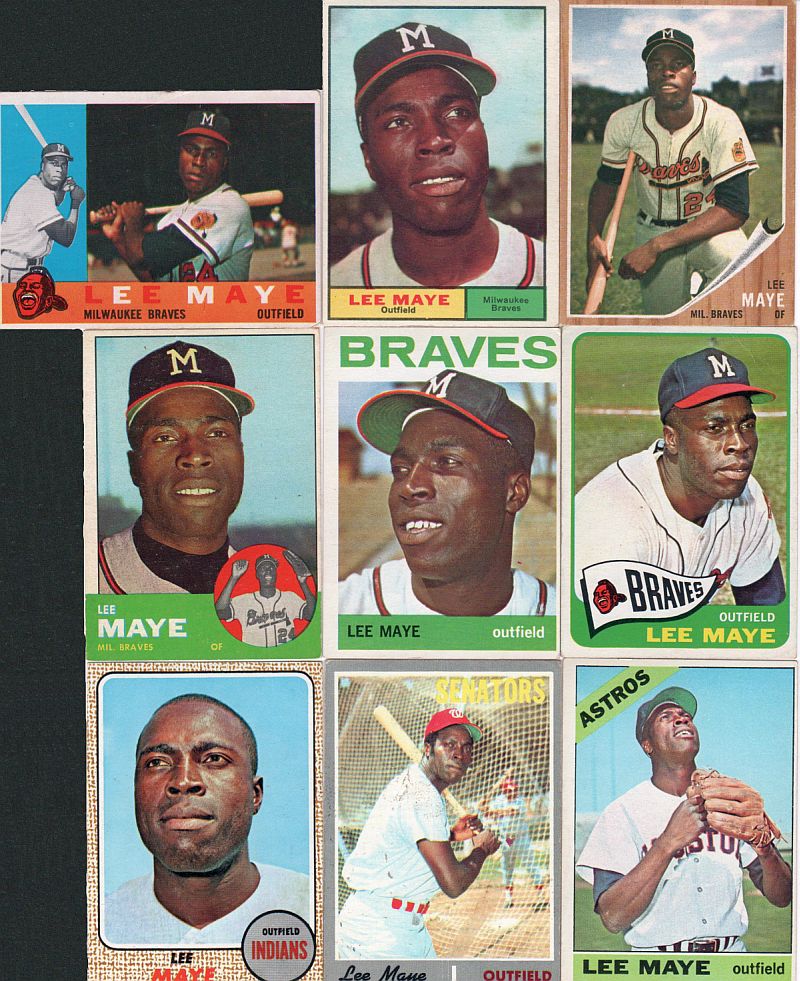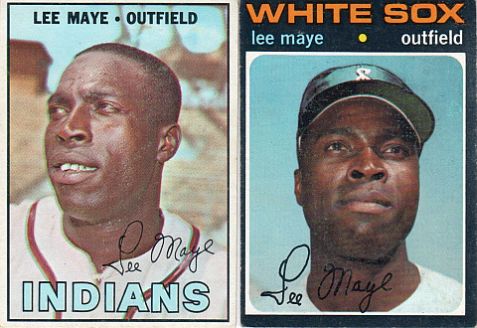 BADDEST WHITE BOYS THAT EVER SANG!!
THE SPARROWS. LEFT TO RIGHT, SAM WOOD,
SAL MANDRONE, BILLY DELIA & DOM DELIA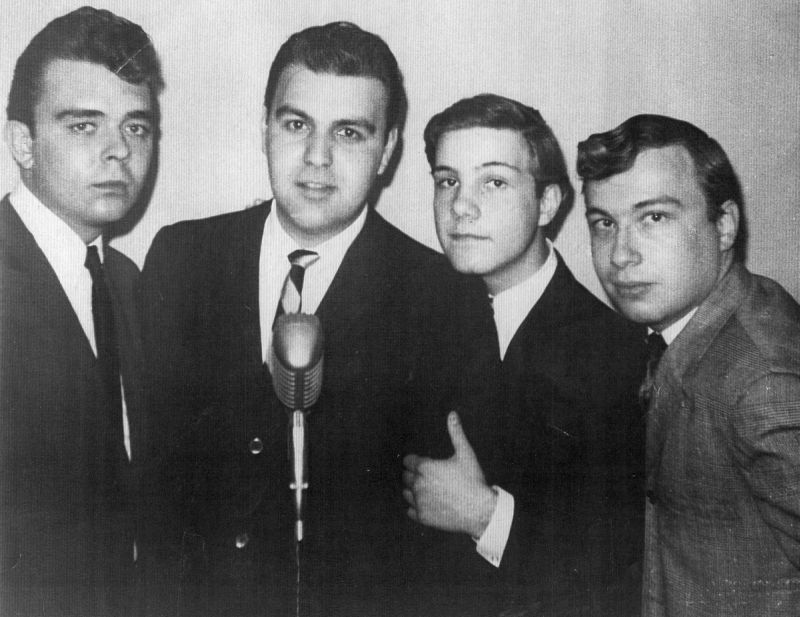 BEL-LARKS (ON RANSOM & HAMMER)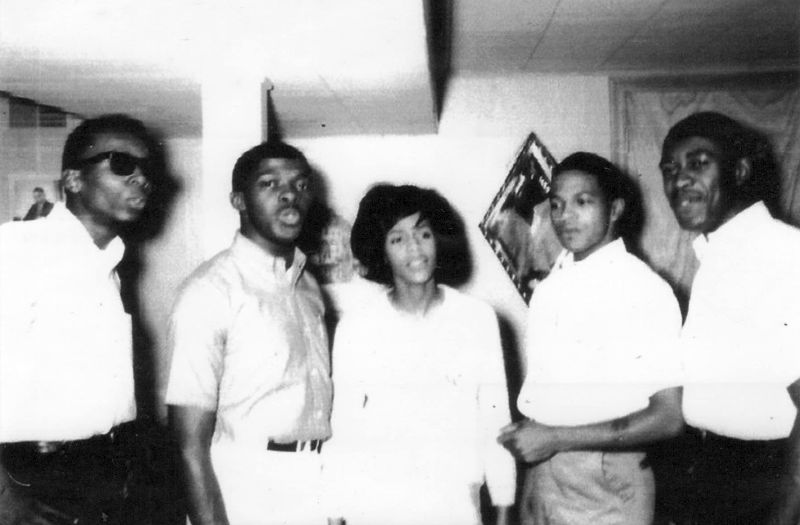 LITTLE JOE & THE THRILLERS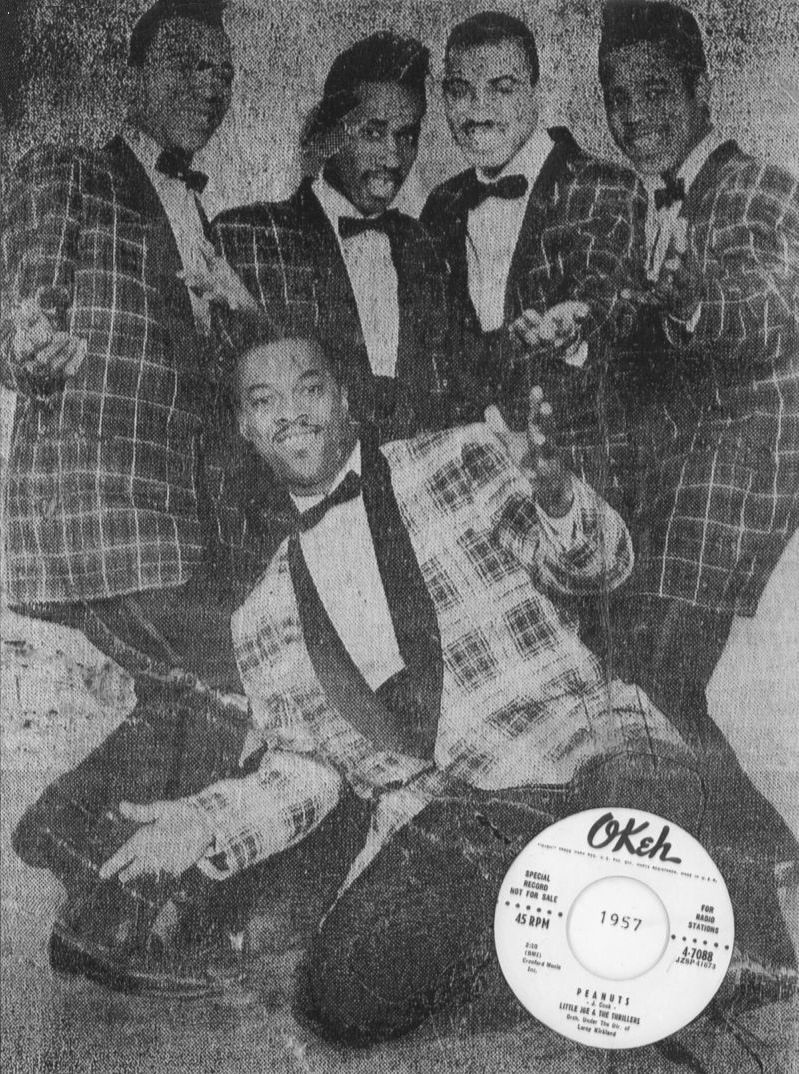 5 DISCS ON EMGE & DWAIN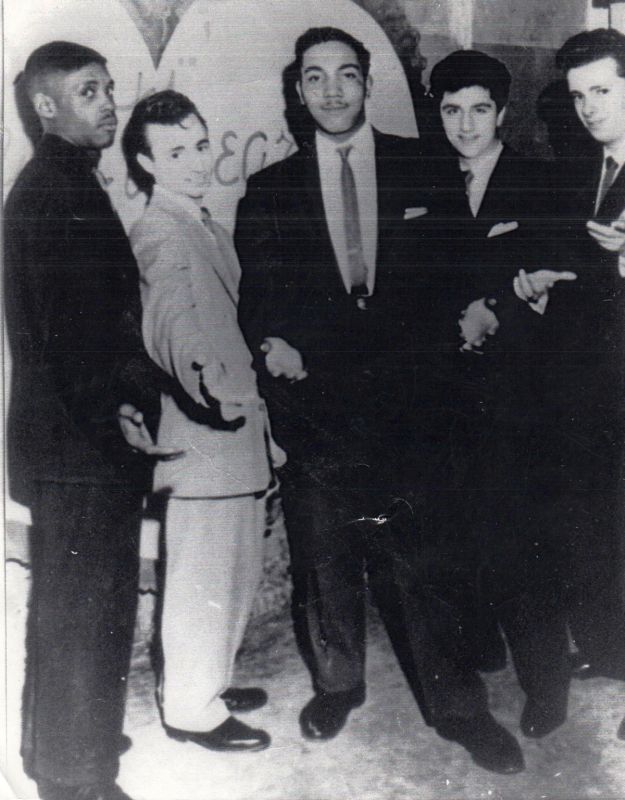 JAGUARS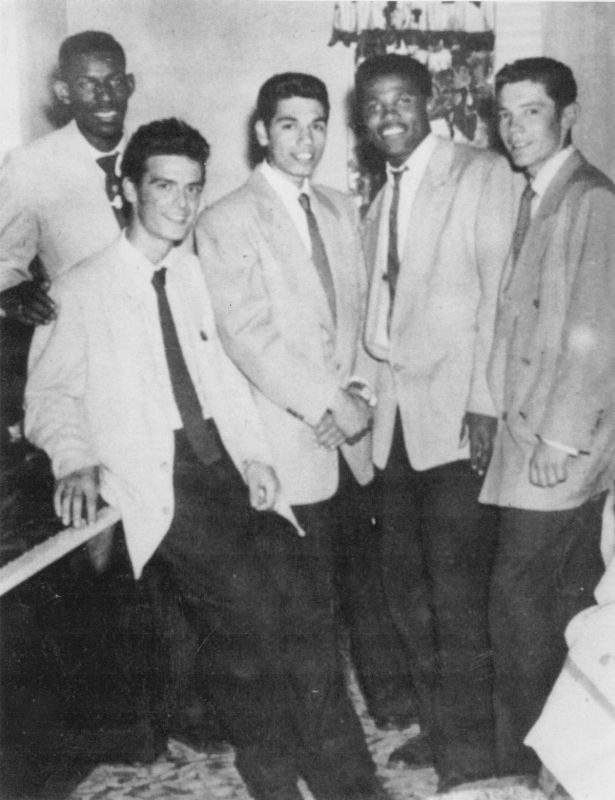 EL DOMINGOS ON CHELSEA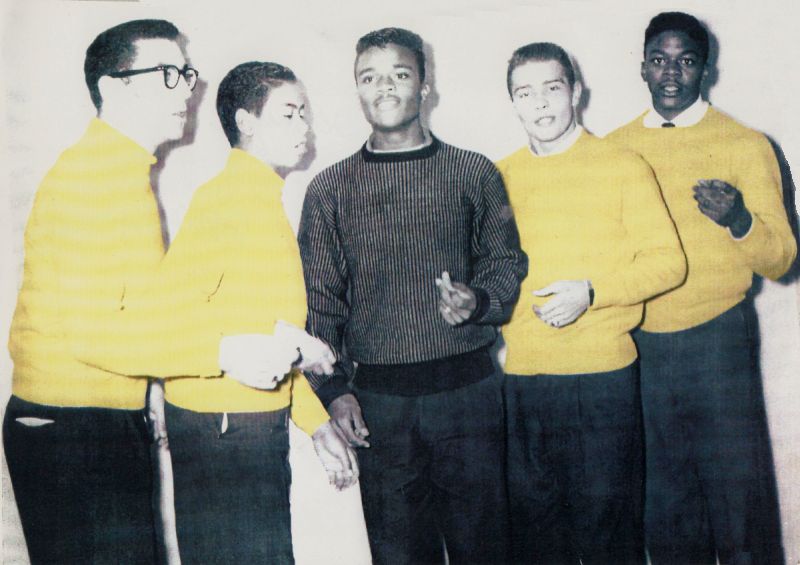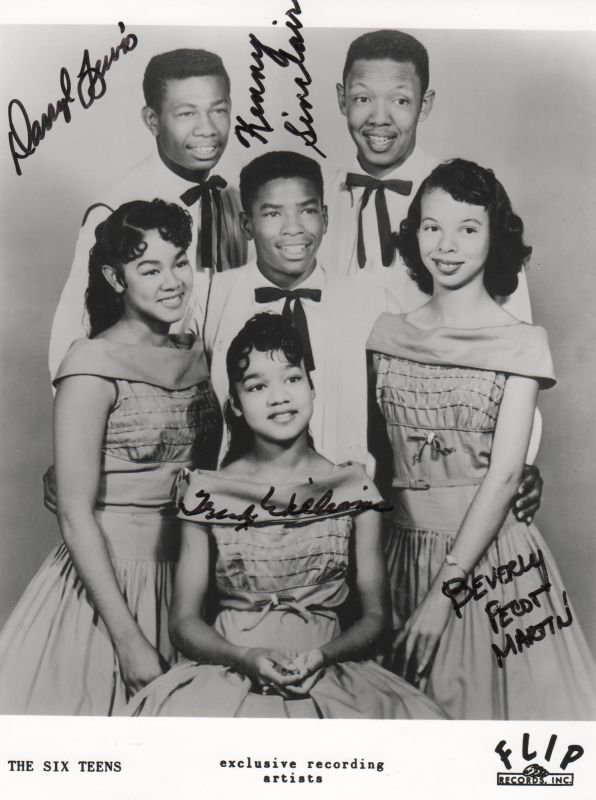 THE LARKS ON APOLLO. CONSIDERED BY MANY TO BE THE PREMIER VOCAL GROUP
OF THE EARLY 50'S. PERHAPS THE VALUE OF THEIR 45s HAS SOMETHING TO DO WITH IT.
THEIR APOLLO SIDES COMMANDED MORE THAN ANY OTHER GROUP EXCEPT. . .
MAYBE THE 5 KEYS ON ALADDIN!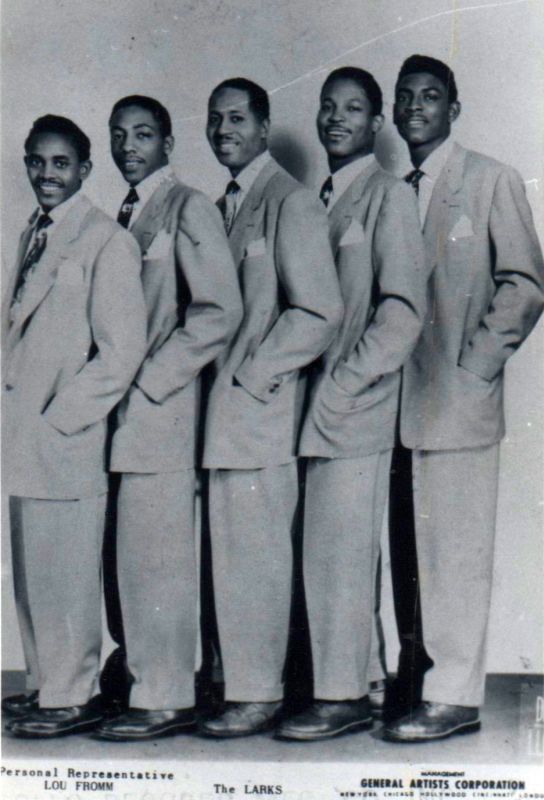 CASTELLES ON ATCO. THERE WAS NEVER A PICTURE OF THEM
WHEN THEY WERE ON GRAND. LEFT TO RIGHT: CLARENCE SCOTT
OCTAVIUS ANTHONY, GEORGE GRANT (WHITE JACKET) & BILLY TAYLOR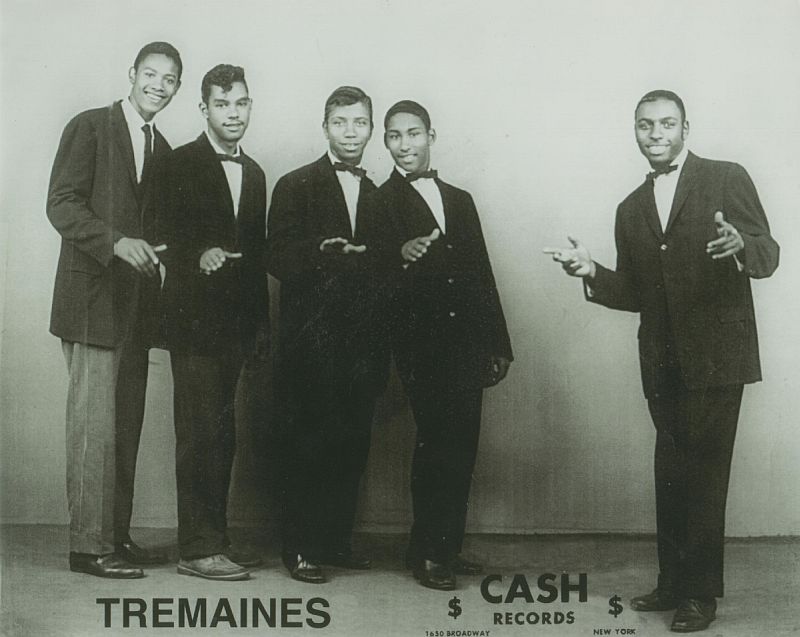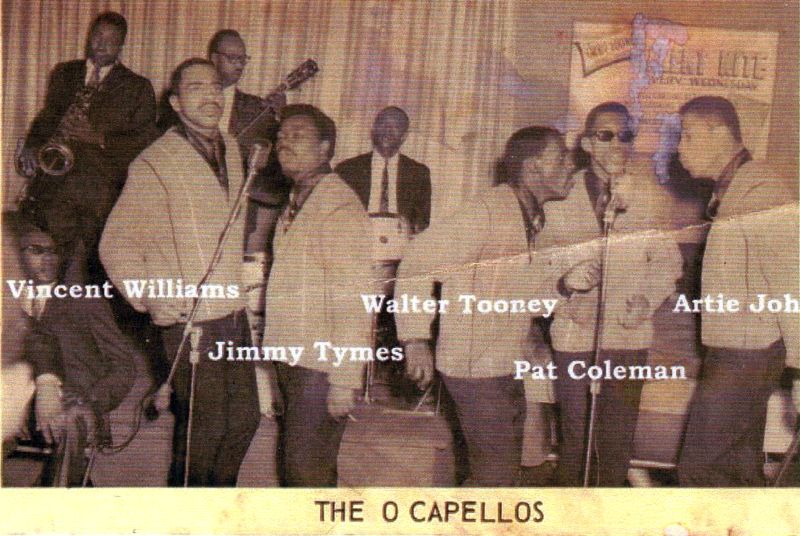 WHISPERS ON GOTHAM
TERRY JOHNSON (CENTER) LEAD SINGER. . .
SOON AFTER TO JOIN THE FLAMINGOS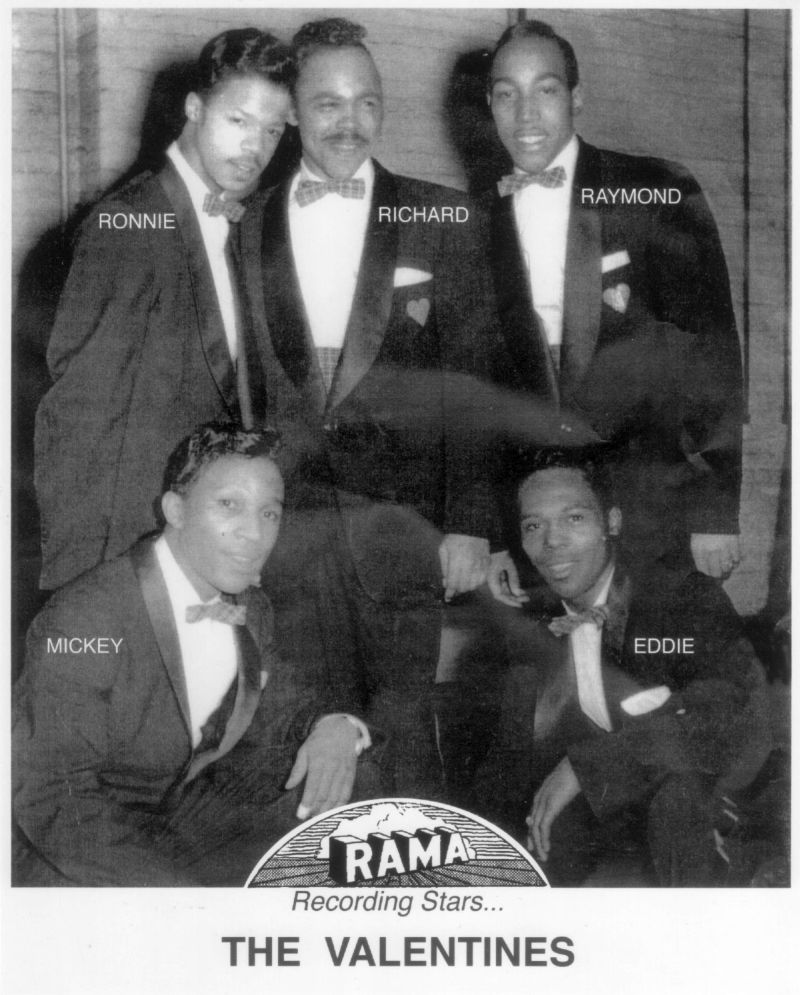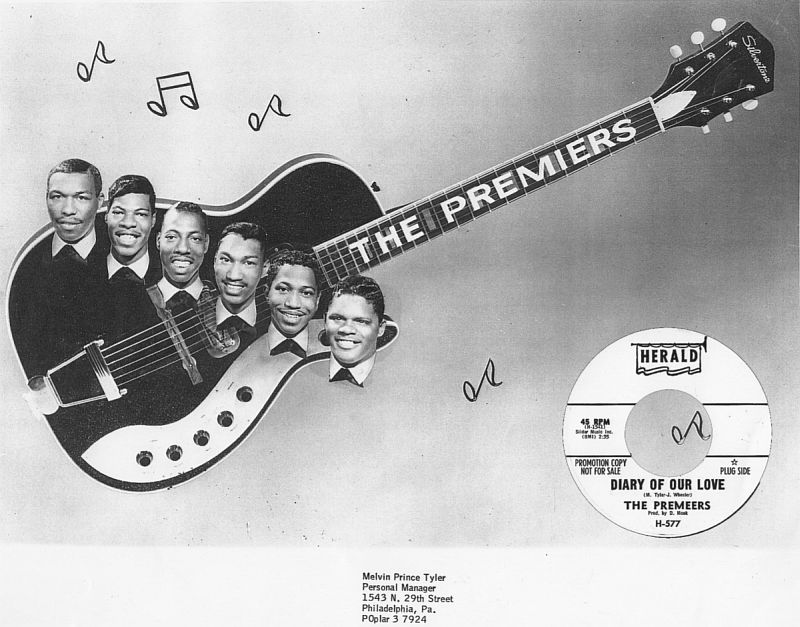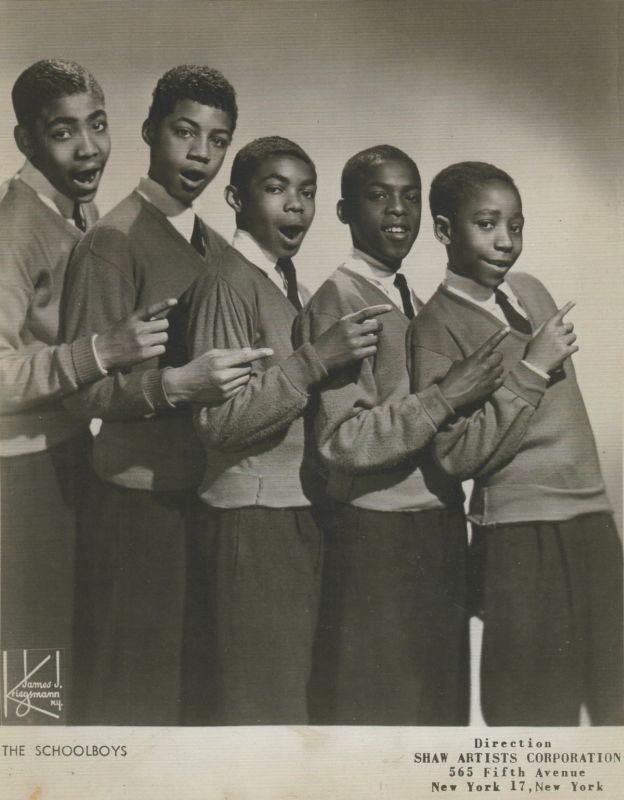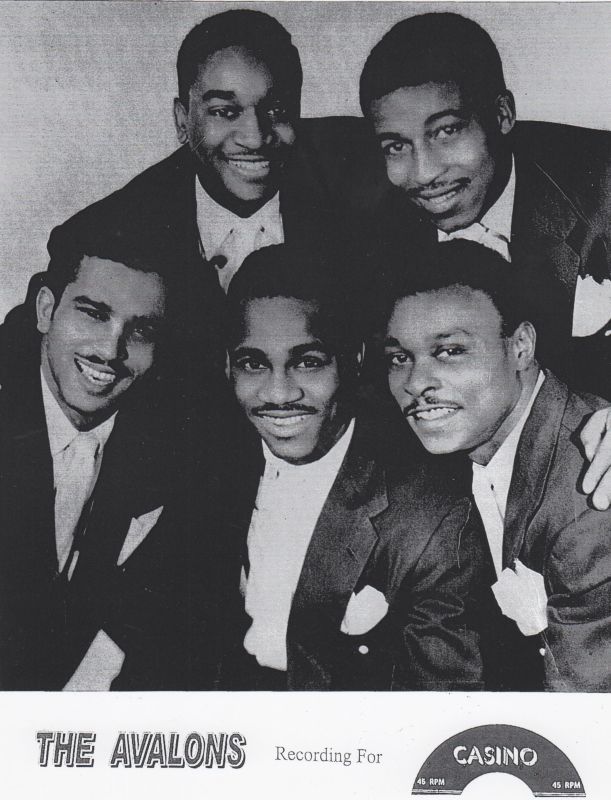 THE DIAMONDS ON ATLANTIC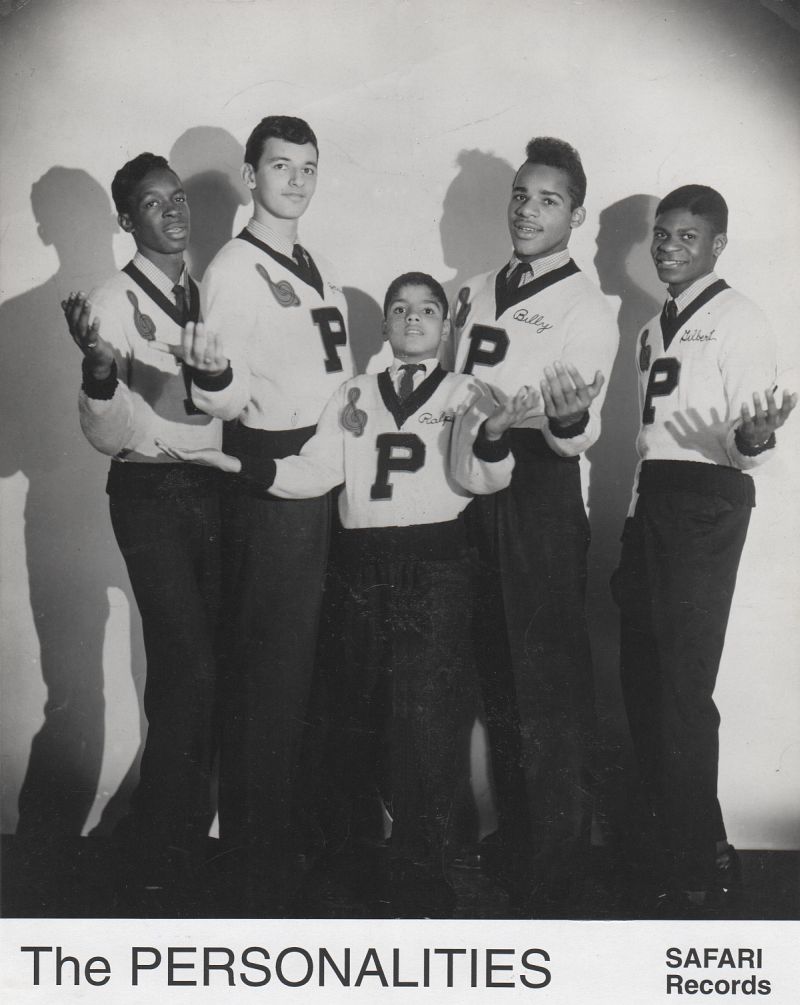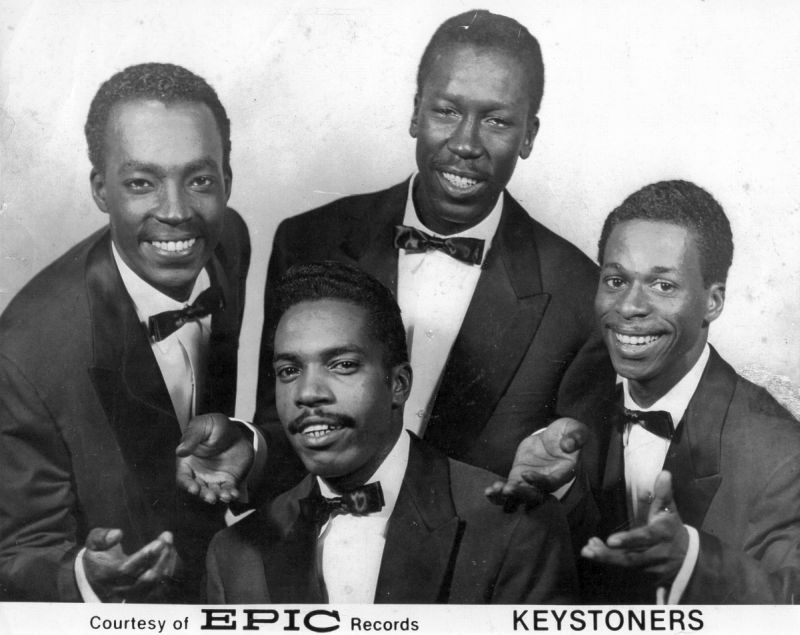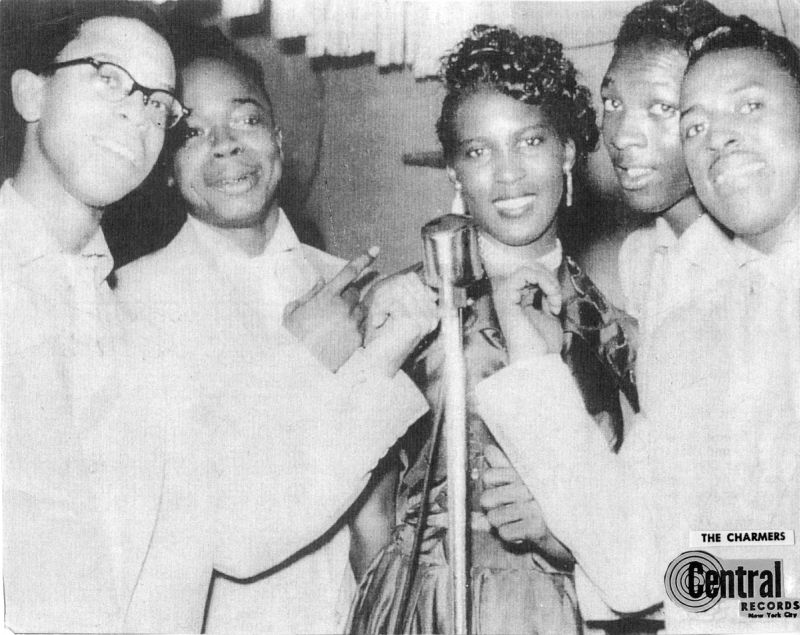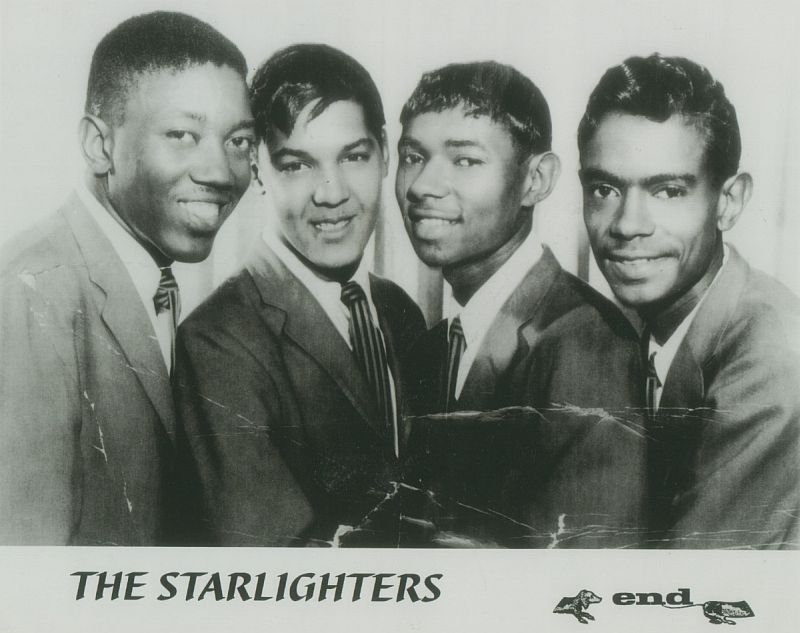 RUBY WHITAKER & THE CHESTNUTS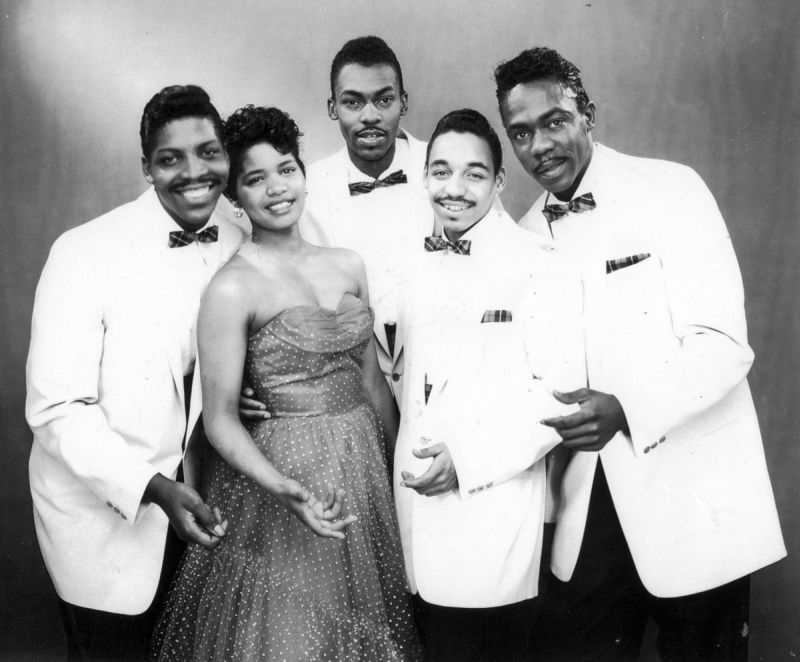 CALVAES ON COBRA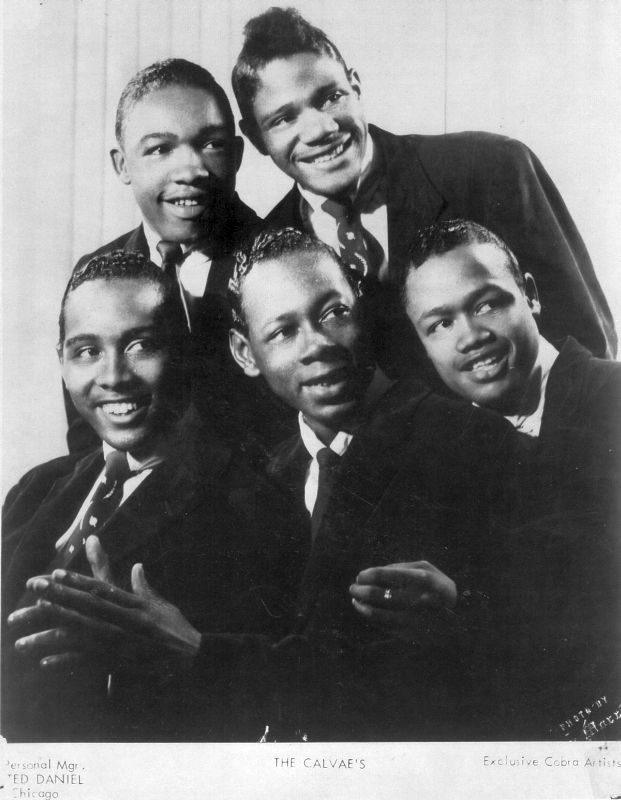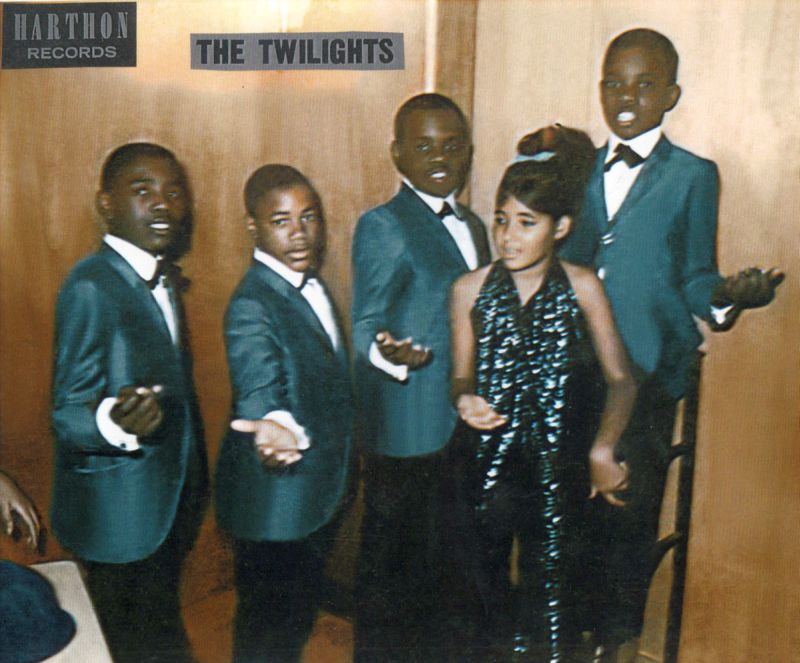 THE WHEELS ON PREMIUM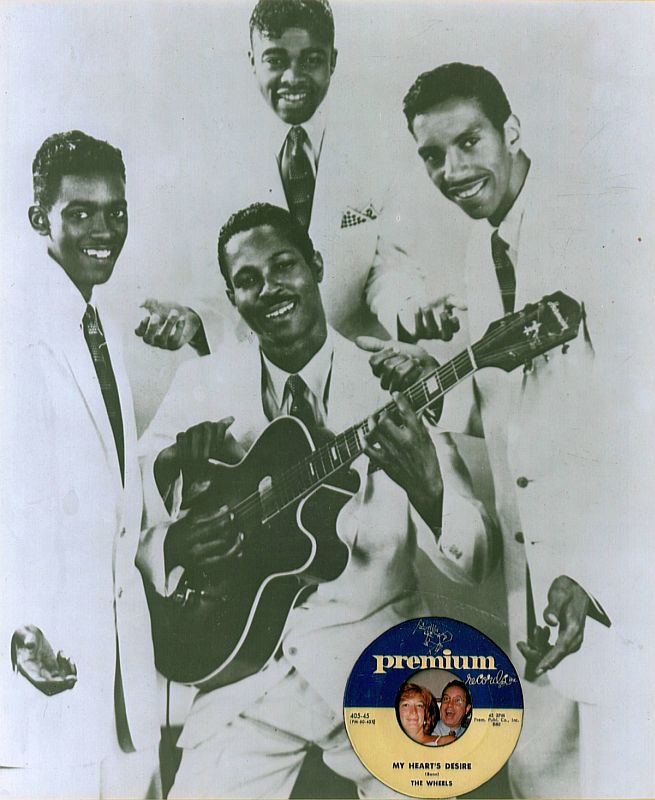 THE ORIGINAL SOUL STIRRERS BEFORE SAM COOKE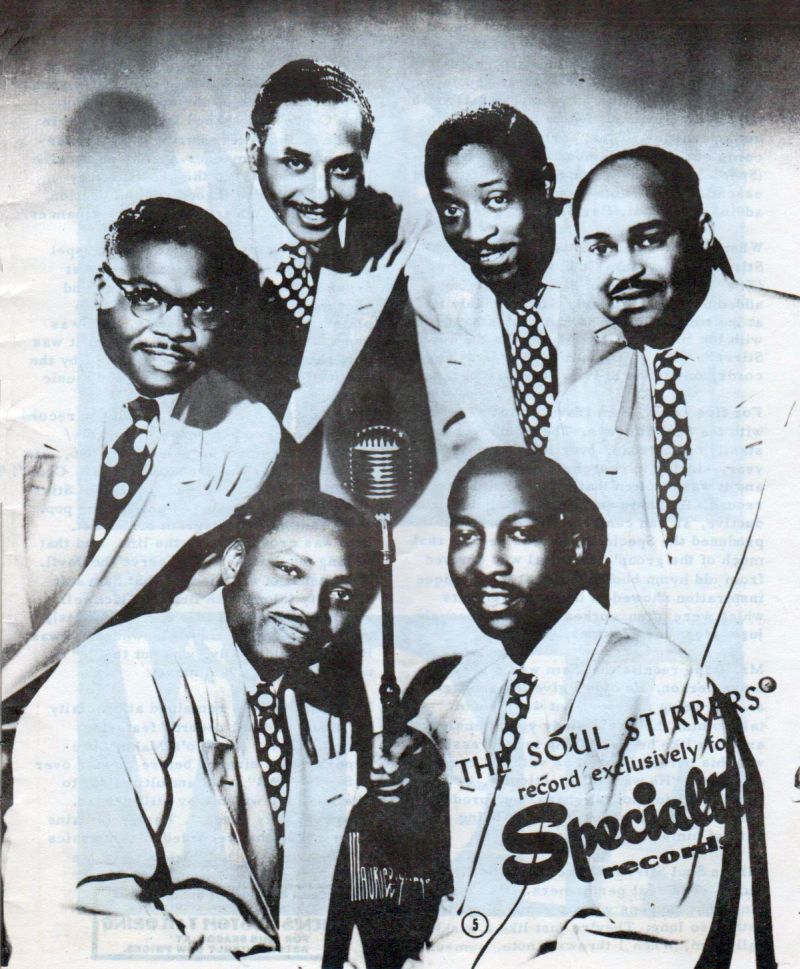 SISTER ROSETTA THARPE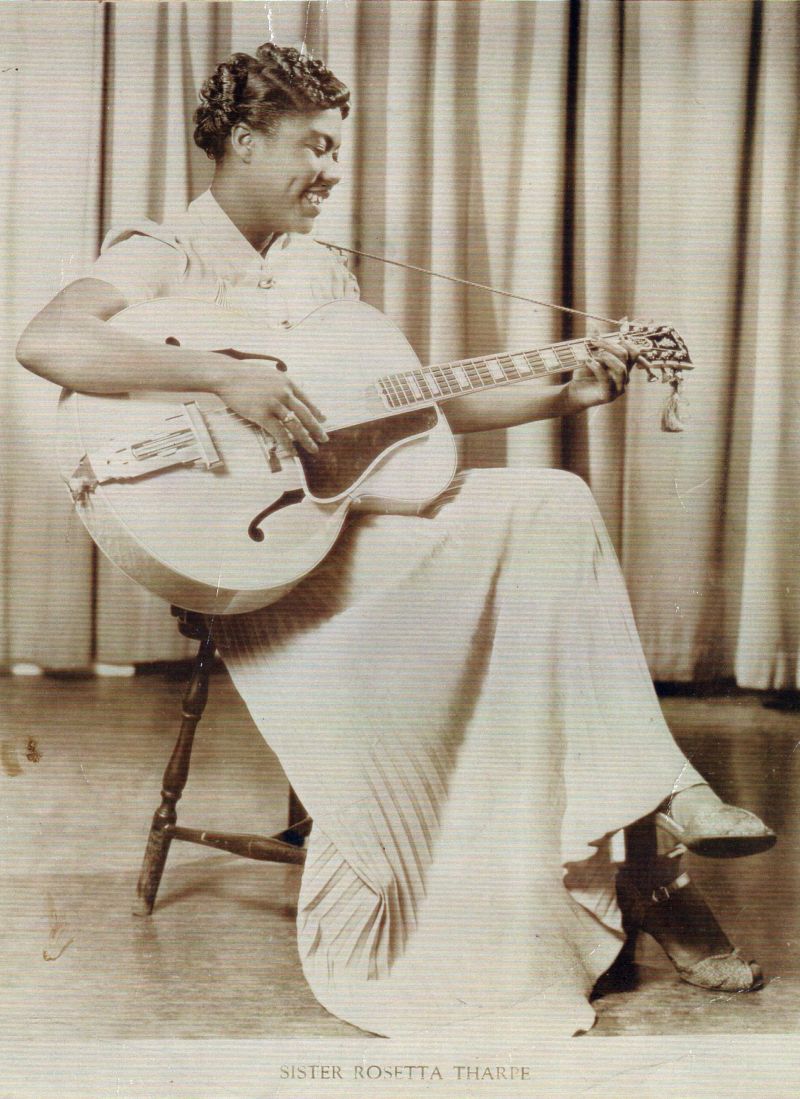 EDNA GALLMON COOKE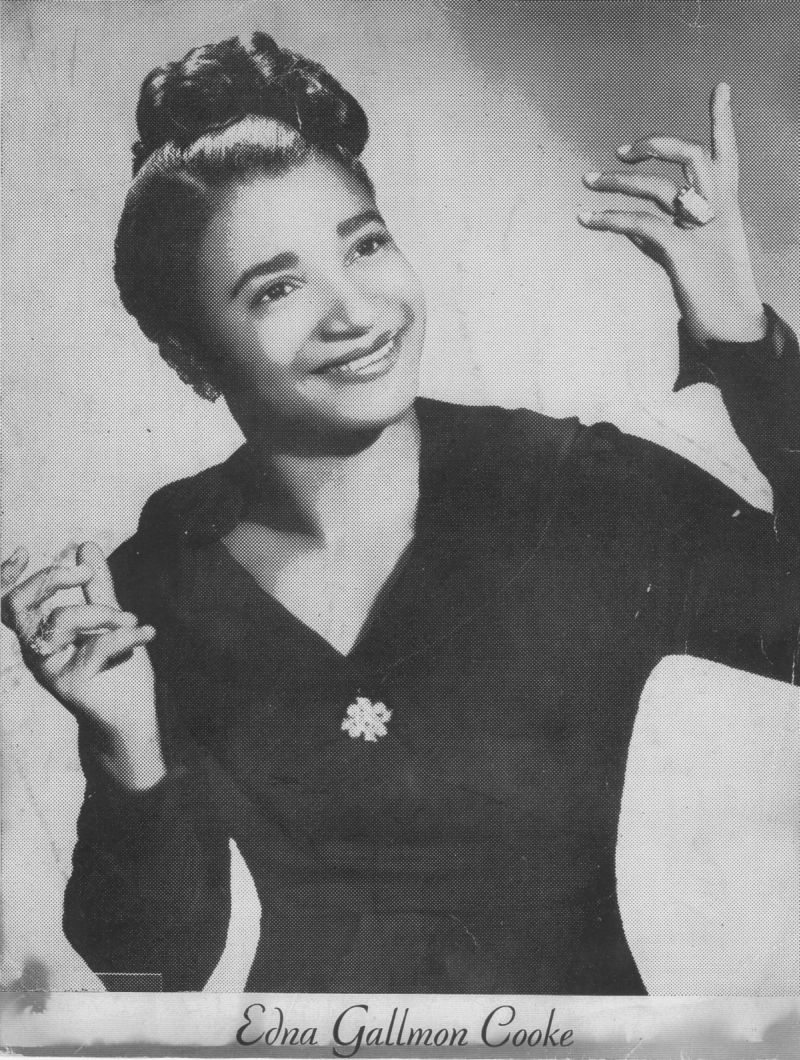 MARIE KNIGHT
IF YOU'RE AS OLD AS ME. . . . .YOU REMEMBER
PLAYING PINBALL MACHINES WHILE FEEDING NICKELS
INTO THE JUKEBOX.
FOR THOSE OF YOU WHO'VE GOT ALL THE RECORDS THEY NEED
HERE'S A NEW HOBBY. . .COLLECT ORIGINAL JUKEBOX TITLE STRIPS
LIKE BELOW!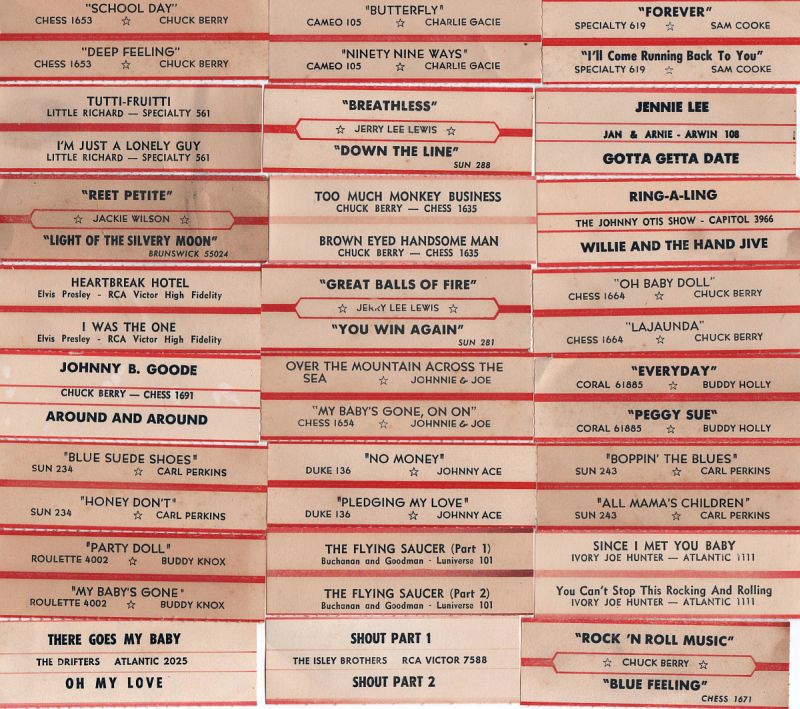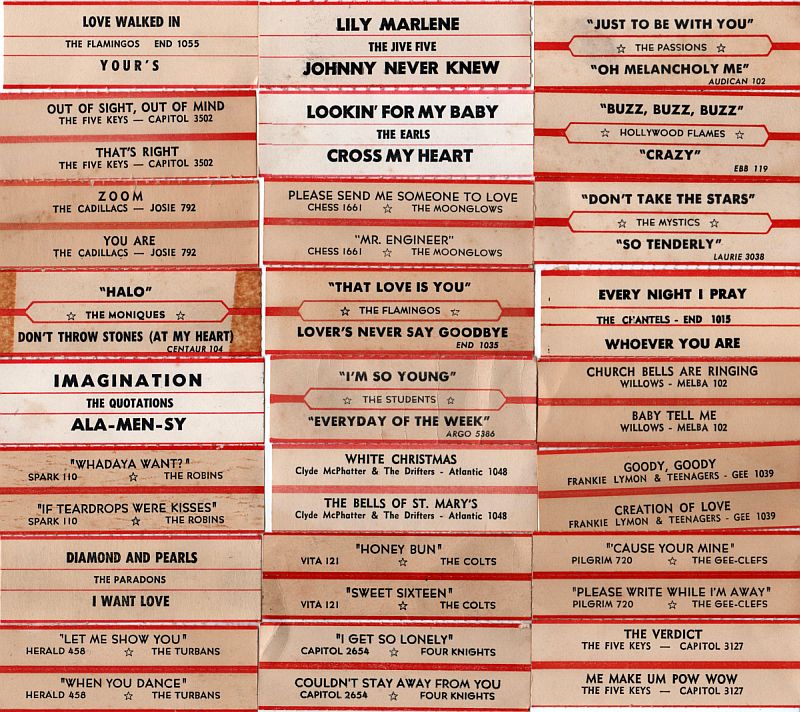 P.S.: SEE IF YOU CAN FIND THIS ONE - IT'S AS RARE AS THE RECORD!!
NO FAIR PRINTING THIS ON HEAVY PAPER & CUTTING THEM OUT
THAT'S CHEATING!!!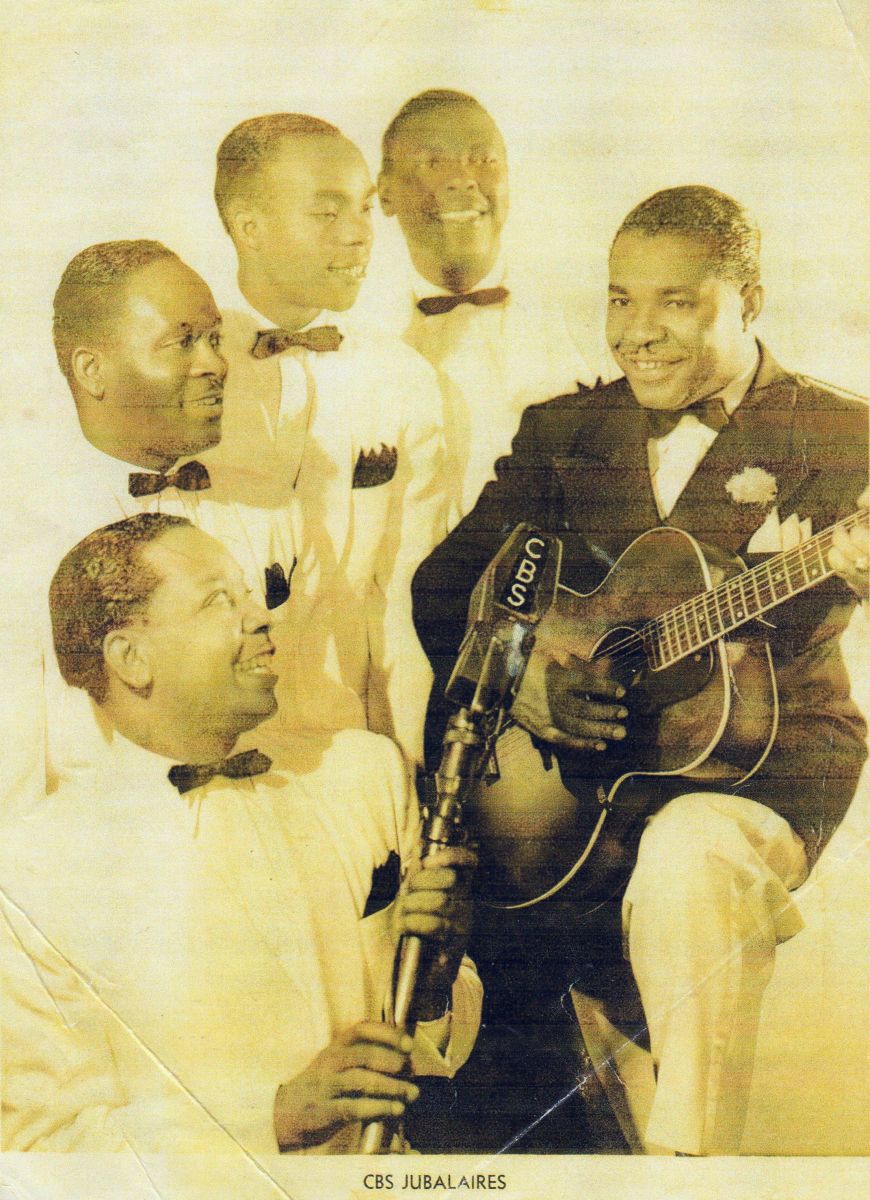 TOMMY (DR. JIVE) SMALLS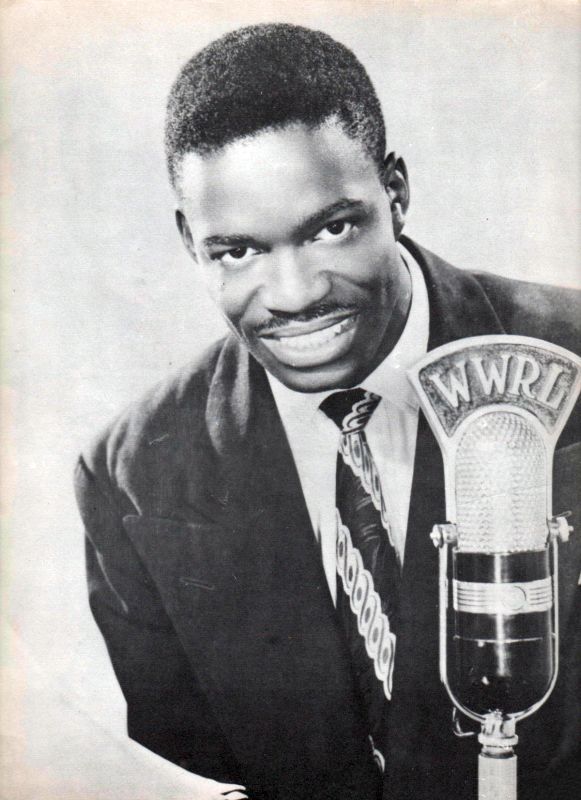 ALAN FREED
THE KING OF ROCK & ROLL
HE TURNED THE RECORD BUSINESS UPSIDE DOWN
IN THE MID TO LATE 50'S
(BEFORE IT TURNED HIM UPSIDE DOWN)

HE HELPED EVERYBODY. . .
BUT NOBODY WAS THERE WHEN HE FELL!
GO TO:
Gallery 5: Allentown Record Show; Tiffany's Diner Pics
BACK TO PHOTO GALLERY
RETURN TO HOME PAGE